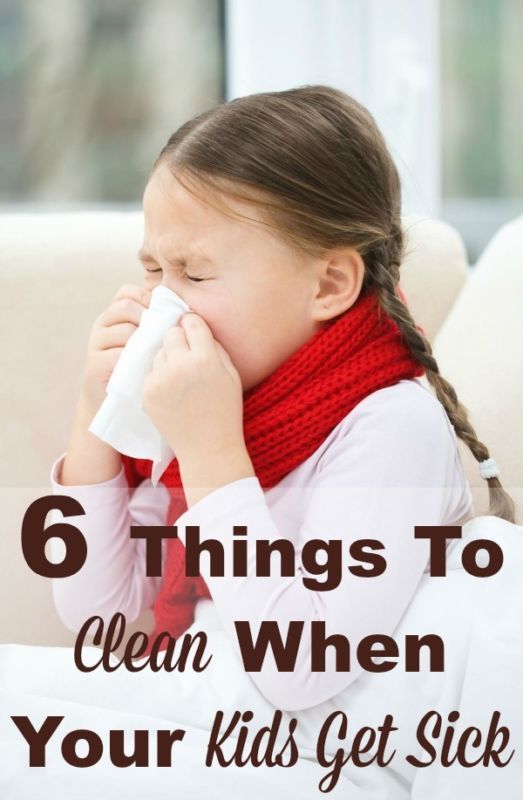 When your kids get sick your first inclination is often to stop everything and snuggle them to make them feel better. You definitely should do that, but unfortunately germs don't care about snuggles, so here are 6 things you should clean when your kids get sick. While it's hard to find the time and energy, while also caring for a sick child to do these things, you won't regret your time doing them because it will keep your child more comfortable, and also lessen the possibility that you and others in the home will also become ill.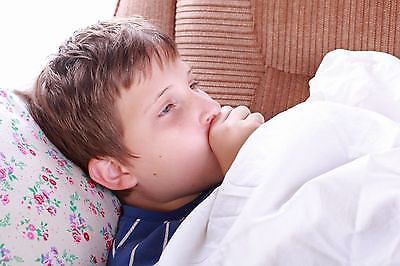 Bedding
Clean linens are a necessity. While you may wish to wait to change them until your child is better, it is a good decision to go ahead and change them right away, and frequently. Perhaps even daily while your child is ill. Definitely make sure to change them once their fever has broken and they are no longer contagious. Sheets, pillow cases, comforters, blankets, and throws should all be washed to help prevent the spread of illness. Plus, often when kids are sick, especially with fevers, they sweat. Laying in sweaty sheets isn't comfortable; by cleaning them you will make them more comfortable while they're resting and recovering.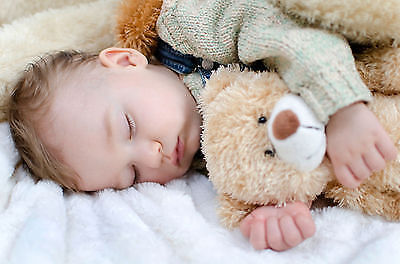 Favourite Comfort Items
It's hard to take a comfort stuffed animal, blanket or even a dummy away from your child, but it's a good idea to at least wash them. While your child is sick they may be clinging to their comfort items, which is completely understandable. But as soon as you are able to, once their fever or symptoms diminish, grab those items to clean them, trying to make sure you can return them as quickly as possible. Most comfort items, including many sturdy stuffed animals, can easily be washed in the washing machine to remove germs and freshen the surfaces. For dummies, you can sterilise them by boiling them, or just replacing with a new one of the same variety.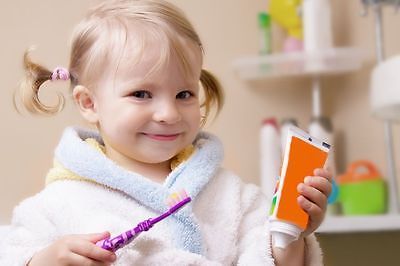 Replace Toothbrush
Instead of just cleaning your child's toothbrush they used while they were sick, just replace it. This is really important for keeping germs at bay. In addition, if you store your toothbrushes in a manner where your child's brush touches other toothbrushes (you shouldn't do that, but hey, I know some people do), then you need to replace everyone's toothbrush.
Normally I suggest you
reusing old toothbrushes
for other cleaning uses around your home, but when your child's been sick, I'd make an exception in this instance and throw those toothbrushes away. If you do decide to reuse them for other purposes, make sure to thoroughly disinfect the toothbrush so you aren't spreading germs as you clean!
Doorknobs and Fixtures
One of the germiest areas on a child is often their hands, and as they move around the home touching light switches and opening doors, they are spreading their germs all over the house. Since these are commonly touched surfaces by everyone in your home make, sure that you are properly cleaning and sanitising these surfaces. You can use a disinfecting cleaning wipe or disinfectant spray to wipe down any doorknobs or fixtures your child might have touched while contagious. The front door, car doors, bathroom doors and even their wardrobe door can all carry germs. Light switches, pull strings on lights and even your household thermostat should also be wiped clean.


Electronics that are Used Often
Depending on the age of your child, you will want to also wipe down items like their mobile or smart phone, tablet, computer, keyboard, mouse or even game console controllers. Take care when wiping down these items not to spray cleaning liquid directly onto the surface, but instead to spray a cloth that you can then wipe on the item. One of the best cleaners for electronics is rubbing alcohol, and it also will help sanitise these surfaces. You can read my article on
how to use rubbing alcohol to clean electronics screens here
.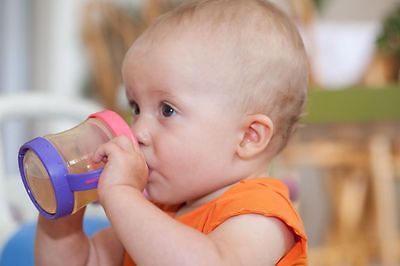 Utensils, Plates and Cups
Finally, make sure to clean any utensils, plates and cups your child used while they were sick. Not that you wouldn't wash these items anyway, but as you're doing so with these items, take special care to make sure you are sanitising them properly as you wash them. If you can run them through the dishwasher this is often sufficient, especially if you can run the "sanitise" or similar more heavy duty cycle with your machine. However, if you must wash by hand, you might want to consider sanitising the dishes, and especially things with lots of small parts and crevices, like sippy cups, in a mild bleach solution. To do this fill your sink with hot water and 1 tablespoon of bleach and let the dishes soak for at least five minutes, and then rinse well.

When your child is sick what items in your home do you make sure you clean more thoroughly? I'd love to hear, so tell me below in the comments.


Don't miss even more tips and tricks I've shared by following
Household Management 101 here
on eBay.
Here's some of my additional guides below. (Check my profile for the full listing.)
Add a caption
How Often Should I Clean? Time Period Guidelines For Many Objects In Your Home
Add a caption
15 Laundry Baskets, Sorters & Hampers To Get Your Laundry Under Control