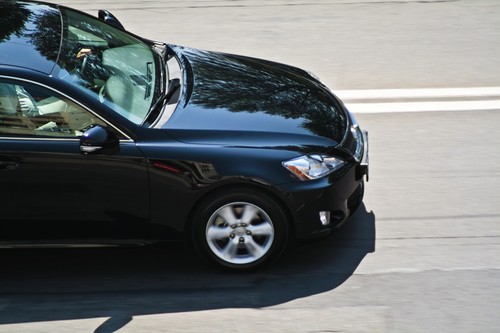 Buying used car parts for a Lexus is an affordable way to obtain parts, but purchasers need to shop with care. It may be frustrating for beginner mechanics to know exactly what to look for, so preliminary research may need to be done to assess exactly what is needed. Buyers who are shopping with a budget in mind may wish to consider used parts that are still in good condition, but buyers with a bit more flexibility in their budget may opt for rebuilt parts, which may be of higher quality.
The most important factor to consider when purchasing used Lexus parts is that the consumers purchase the correct parts for the specific model and year of the Lexus. Parts vary from year to year. A part from 2002 may not work on a 2005 model of vehicle. Buying used Lexus parts on eBay is an affordable way to replace worn out parts or update a vehicle with newer parts, as long as consumers shop carefully and thoroughly.
Tip 1: Do Research on Costs
Since buyers may not be familiar with what the costs of parts are, it is a good idea to do some online research before shopping for used Lexus parts. Buyers need to get acquainted with what the going rate is of the particular parts they are looking for, and have a price range in mind before shopping, which should help them stay on budget.
Smart purchasers usually know roughly how much the part they need should cost, and this can make shopping a bit less difficult to navigate. Buyers should be armed with information about part costs, such as what new parts cost vs. what used and rebuilt parts cost. Consumers can get an idea of what parts cost simply by doing some research about their particular model of Lexus.
Tip 2: Know What Exact Parts Are Needed
The best way to shop for parts carefully is to know exactly what parts are needed. For instance, if buyers need parts to rework their brakes, they need to know the exact specifications of those parts, such as whether the brake part is the brake disc or brake pads. This may require a bit more research. It is also necessary to figure out which model number the part is, and sometimes this can be found in the owner's manual or by looking at the part itself.
The wrong part will not fit or work properly, and money is already spent. It is best to determine the exact parts that are needed for a Lexus before actually shopping for the parts. To ensure the correct part is being purchased, buyers need to have the VIN number of their Lexus when shopping for parts, as well as the model and year of the car, and the model number of the part.
Tip 3: Purchase Parts with Care
Buyers can determine the condition of the parts by looking at plenty of images. Sometimes it is not recommended to buy parts that are made of rubber, such as hoses, brake lines, and wiper blades when they are used, because rubber can deteriorate over time. The best parts to purchase used are items like taillights and headlights, motor mounts, gently used tyres and wheels, bumpers, mirrors, glass, and body parts. Any items that have to do with the car's safety, such as airbags, should never be purchased used.
Consumers can purchase parts in good condition such as an alternator or steering wheel components, trim pieces, and suspension parts. Some parts that are gently used may work just as well as brand new parts, depending on what the part is. Buyers should never compromise safety, however, just to get a better deal on a car part.
Tip 4: Choose Between Used and Rebuilt (OEM) Parts
Buyers may be confused when they see more than just the option to buy new or used Lexus parts when they are shopping. Purchasers may also see an option for remanufactured or rebuilt parts, which are also known as original equipment manufacturer (OEM) parts. This means that the parts have met the specifications to match the car just like a new part. Manufacturers have rebuilt these parts from used parts, so although they may be more costly, they are guaranteed to fit the Lexus as if the part came with the car to begin with.
For some parts that buyers are hesitant to purchase used, a rebuilt part is the perfect compromise. It is not a new part, but it is still a high-quality part rebuilt by the manufacturer, which may ease the consumers' minds somewhat about purchasing a used Lexus part. Some rebuilt parts that consumers may consider buying OEM instead of used for a Lexus, include a water pump or a starter.
Tip 5: Purchase Easy-to-Install Parts or Talk to a Mechanic Beforehand
When buyers are experts at switching out parts, it may be second nature to repair and replace car parts. However, some purchasers may not be as adept at car repair. For small parts that most consumers can repair themselves, such as a replacement headlight, there are not any worries. However, for larger jobs, purchasers who do not feel as confident about installing parts such as engines or radiators may need to speak to a mechanic before purchasing used parts.
Most mechanics do not mind charging for labour if consumers provide the parts, but the consumers do need to check before buying parts and talk it over with a mechanic, if they do not plan on installing the parts themselves. If buyers are installing their own car parts, it is a good idea to ensure that they have all of the tools on hand that are needed for the job. If buyers are on a strict budget, it is always a better deal to install parts without needing a mechanic, but it is more important for the parts to be installed correctly.
Tip 6: Be Willing to Compromise
Sometimes consumers can find the perfect part, but it may not be the exact colour that is wanted. This is a situation where the part can be painted to match the existing Lexus. If a part needs a tweak or two, that can be less expensive than buying a whole new part. Unless it is something mechanical that must be matched exactly, buyers can alleviate frustration by being a bit flexible when shopping for parts. Mirrors, wheels, or even emblems may not be a perfect match for what the Lexus had before, but these items are not going compromise the overall safety of the car.
Parts to Buy Used or Remanufactured
Some parts should not be purchased used, specifically parts that ensure the safety of the vehicle, such as sensors or airbags. Some parts are best purchased remanufactured, which means they are as close to an original part as a used part can get.
| | |
| --- | --- |
| Used | Remanufactured (OEM) |
| Mirrors | Alternator |
| Bumpers and body parts | Starter |
| Wheel rims and tyres | Brake discs and rotors |
| Headlight and taillight parts | Water pump |
| Steering wheel components | Engine, radiator |
Buyers should shop carefully for used and OEM parts to ensure they are getting a good deal for their money. However, the safety of the vehicle should never be compromised.
How to Buy Used Lexus Parts on eBay
If you need to replace some parts of your Lexus and cannot afford to purchase brand new parts for your car, eBay offers some great deals on many types of car parts, from wheels and mirrors to everything in between. Navigate to car parts and opt for either used or remanufactured parts to continue your search. You are then able to look for particular parts, such as suspension or air conditioning parts. You can also use the eBay home page or any internal page to key in a more specific search, such as "Used Lexus headlights".
Buying from Reputable Sellers on eBay
The most important factor to consider when buying used Lexus parts is that you are purchasing parts from a reputable seller. Be wary of any deals that seem too cheap or too good to be true, because they probably are. Only purchase car parts from Top-rated sellers, and make sure sellers have excellent feedback from previous buyers. Study images of the parts carefully to be sure they are in great condition, and ask the seller any questions you may have about the parts before you commit to a purchase.
Conclusion
Used car parts are a good option for Lexus owners who cannot afford high priced car parts that are new. Using eBay to find car parts is a satisfying and affordable way to do car repairs. For buyers doing the repairs themselves, this can end up saving thousands of dollars. If buyers take the car and parts to a mechanic, they only have to pay for the labour, which is still a large amount of savings. Shoppers should browse carefully for car parts and ensure they are getting high-quality, used Lexus parts that are still in good condition.
Shopping from a trustworthy seller is the best way to get a good deal, and buyers should do their research and ask many questions before committing to a purchase, especially for larger, more expensive or more complicated car parts. Lexus parts from the original dealer are marked up quite high, and there is no reason why buyers should pay top dollar for parts for their Lexus when parts can be found for affordable prices on eBay.