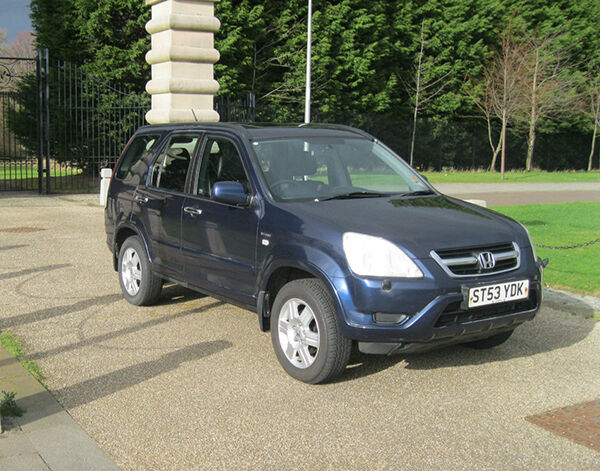 Buying a car, like most large financial decisions in life, is a big decision. There is a seemingly infinite number of vehicles to choose from on the market. It is therefore important for the buyer to take the time and do the appropriate research in order to make the right buying decision. There are many attributes for the buyer to decide upon in a new car, including a number of different exterior and interior design options to select from. These features include body style, colour, and the type of seating material, just to name a few.
The Honda CR-V is a popular car, viewed by many as a great all-around vehicle. In order to determine if the Honda CR-V is the right choice, potential buyers should consider a few crucial factors, the first of which should be whether or not a sports utility vehicle (SUV) is an appropriate choice. Other factors include choosing between a new or used car, overall pricing, fuel economy, options desired, and past recalls on the vehicle. With the help of a few tips, a buyer can decide whether or not the CR-V is the right vehicle for the next car purchase.
Tip 1: Determine if an SUV is the Right Choice
Someone who is thinking about purchasing a Honda CR-V should take the time to consider whether an SUV is the type of vehicle they are looking for. The CR-V is a compact SUV, also referred to as a crossover vehicle. The main difference between SUVs and sedans has to do with the size and design. The interior space in a sedan is often smaller than a typical SUV, thus SUVs offer more storage space. If desired, the buyer can purchase a roof rack for the Honda CR-V to allow for easy transportation of items such as bicycles, luggage, and other large bulky items. SUVs have square bodies and typically feature lift doors, while sedans have coupe bodies and feature spacious boots as well.
Because of its compact SUV design, the Honda CR-V has a four-cylinder engine which is smaller than other SUVs on the market. The specific Honda CR-V model determines the engine options that are available. Even with a four-cylinder engine, the CR-V is capable of towing of 1500 kg, depending on the model. Most sedans are not equipped to tow trailers and the like, and they often do not have as high a towing capacity as SUVs.
Tip 2: Decide Upon a New or Used Honda CR-V
When buying a vehicle, the consumer needs to determine whether he or she wants to buy a new or a used vehicle, and there are benefits and drawbacks to both options. For the CR-V specifically, there are a few things to consider. The CR-V has four different generations to make note of. The first lasted from the years 1996 to 2001. The second one lasted from 2002 to 2006. The third generation of the CR-V lasted from 2007 to 2011, and the fourth one was introduced in 2012. Keep in mind that the years listed refer to the model years.
Each generation offers a different body style and different features. For example, after the third generation, the rear door has been used a liftgate rather than as a side opening door. If considering a specific older CR-V, the consumer should evaluate the features that a specific model has to offer prior to making a purchasing decision.
New vs. Used Honda CR-V
When purchasing a new Honda CR-V , the consumer does not have to worry about small imperfections that come with used vehicles, such as stains, rips, tears, and so on. One can also take advantage of offers that only car dealers can provide. New cars typically have no mileage, or very low mileage, and they often have fewer mechanical problems than an older used car might have.
The main benefit to buying a used Honda CR-V lies in the price, as it is often much less expensive than new cars.
Tip 3: Consider Setting a Budget
The potential buyer should consider the budget when looking at a Honda CR-V, or any car for that matter. Because of the variety of options available on the market, the price for the CR-V varies widely. Of course, used CR-Vs cost far less than a newer CR-V. When purchasing a new or a used car from a dealer, the buyer may also have the option to finance the vehicle. When purchasing a used car from an individual, the buyer often has to pay the full amount at one time. Be sure to set a budget and then do what it takes to stay within that financial range.
Tip 4: Understand the Different Fuel Economy Features
Depending on the specific CR-V options package, the fuel economy of the CR-V ranges from 7.6 l/100 km or 37.2 MPG combined to 5.6 l/100 km or or 50.4 MPG combined. In general, manual transmissions and diesel engines deliver better fuel economy.
When considering the CR-V, consumers need to factor in fuel economy. Someone who drives long distances on a regular basis might prefer a car with better fuel economy. However, someone who frequently needs to move a lot of bulky objects around from place to place might find the increased storage capacity of the CR-V to be more useful.
Tip 5: Take a Look at the Options
When buying a car, the consumer should always check the features that the car has to offer. Because there are six 2013 CR-V options, there is a variety of features to consider. Take a look at the following table to see some of the notable features for each option.
| | |
| --- | --- |
| Option | Notable Features |
| S | Fabric upholstery, cruise control, idle stop, paddle shift, dual zone climate control, vehicle stability assist, hill start assist, and more |
| S-T | All the features of the S including secure digital (SD) navigation and Bluetooth Hands Free Telephone |
| SE | All the features of the S including Bluetooth Hands Free Telephone, leather-wrapped steering wheel, rear-view camera, remote power windows, tweeter speakers, and more |
| SE-T | All the features of the SE, including SD navigation and Bluetooth Hands Free Telephone minus the rear-view camera |
| SR | All the features of the SE, including lumbar support, front heated seats, roof rails, ambient lighting, Highbeam Support, and more |
| EX | All the features of the SR, including driver memory seat, panoramic glass roof, smart keyless entry and start, HDD satellite navigation, and more |
Consumers should note that the model year also affects the features that the vehicle has to offer. Most people prioritise either the vehicle's features or their budget when considering a new car. It is helpful to remember that a car with more features may not necessarily be the best option if one has no need for some of the included features.
Tip 6: Check the Recalls
When looking at any car, the buyer should take the time to review recalls, if any, concerning that car. Where the CR-V is concerned, there are relatively few recalls. In 2012 and 2013, Honda CR-Vs were recalled because they may be shifted from park without the driver pressing the break. In 2012, some of the 2002 to 2006 CR-Vs were recalled because the power window switch on the driver's side could fail or even melt.
These instances are not the only recalls for this car, and before buying any car, especially a used car, potential buyers should check to see if there are recalls for that car. If a car has recalls, then the prospective buyer should check with the seller about whether the problem has been addressed. It is important to ask for paperwork to verify that the problem has been fixed as well. It is a good idea to ask to take the car, before buying it, to a mechanic who can verify if the problem has been fixed.
Buying a Honda CR-V on eBay
These days, many people turn to the Internet when buying a car. It is a great place to gather information and to find cars that are for sale. The online retailer eBay is fast gaining reputation as a great place to find cars. People who are interested in looking at cars on eBay can shop by category, which allows users to browse a specific category of items, such as cars, or they can simply search for a specific car. For example, someone who is interested in finding a Honda CR-V can simply type "Honda CR-V" into the keyword search bar located on an eBay page.
When looking on eBay for vehicles, buyers should note the location of the car in question. Most of the time, the buyer may be required to pick up the car, therefore looking for a CR-V located closer to home may be a better option. Buyers should not rely entirely on seller feedback when looking for vehicles, as people might sell their vehicles on eBay without having a long history on the site. Additionally, it is always a good idea to inspect the car in person before buying it.
Conclusion
When researching and inspecting a Honda CR-V, it is important to survey the car thoroughly. Buyers need to consider a variety of factors before making a purchasing decision. In the case of a CR-V, buyers must determine if they want a compact SUV first and foremost. The next step is to consider which particular type of CR-V fits one's budget. One does not simply purchase a vehicle without doing the proper amount of research beforehand.
Potential buyers need to take into consideration how much they drive on a daily basis as well as the vehicle's fuel economy in relation to their driving habits. Buyers must also research the car's specific features while noting that the features vary considerably, depending on the options package and the year. Finally, buyers want to investigate whether or not the car in question has had any recalls. When looking for a car, eBay is a fast and simple way to find a variety of available options within anyone's price range. The website's functionalities make the process of finding the right car at the desired price point easy.