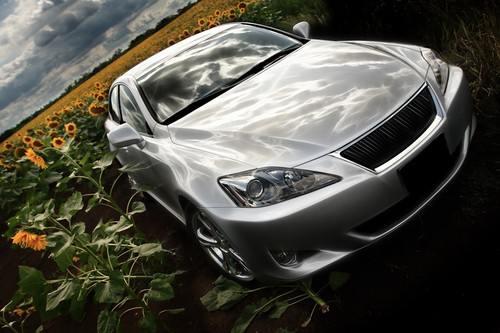 Though it is no longer in production, the Lexus model IS200 retains a reputation for quality, performance, and comfort, and there are still plenty out on the road in the UK to prove it. Whether owners just purchased a pre-owned IS200 or have driven one for years, they are encouraged to check out the many accessories available for this stylish luxury car. While examples of this car are no longer brand new, it is not hard to spruce up an IS200 with a few carefully chosen products.
When selecting accessories for a Lexus IS200, the key is to find those that are compatible with this make and model, as well as suitable for the driver. By exploring a wide range of accessory options, buyers can decide which products best fit their needs and budget. Automobile part shops often carry a number of vehicle accessories. Buyers can also check out independent web retailers and marketplace sites like eBay to get a sense of the various types of aftermarket accessories available for the IS200.
About the Lexus IS200
In 1983, Eiji Toyoda, chairman of Toyota Motor Company, conceived of a luxury car brand "offering speed, safety, comfort, elegance, dignity, and beauty," designed to compete with the established European luxury brands like Mercedes-Benz and BMW. After years of careful planning and conceptualising, his vision became a reality in 1989, with the release of the flagship Lexus LS400.
First introduced in 1998, the IS series was originally sold in Japan as the Toyota Altezza. Compared to earlier Japanese luxury vehicles, the Lexus IS put a greater focus on performance, increasing its competitive advantage in the world market. Lexus eventually released the European first-generation IS200 in 1999. This popular model was subsequently produced in various incarnations until 2005. Lexus buyers were able to choose between sedan and wagon formats, as well as automatic or manual transmissions.
Accessory #1: Car Stereo and Speaker System
A new or used stereo system that is more advanced than the current setup can make an older car feel like new again. Technology has come a long way since the IS200 was first introduced to buyers in the UK, especially in regard to the way people store and listen to music. A car stereo with a USB port makes it easy to listen to music files on a smartphone or mp3 player.
Additionally, many audiophiles like to modify their car sound system with extra speakers and a powerful subwoofer, which is a combination that can certainly turn a dull hand-me-down car into one that is capable of waking up the whole neighbourhood. When considering a new stereo system for their Lexus, buyers must decide whether they want to install it themselves or let a car audio professional take care of the labour.
Accessory #2: Phone Charger
Now that mobile and smart phones are a ubiquitous part of life, every driver should own a charger for their vehicle. Lexus IS200 owners are urged to purchase a car charger if their model year sports an interior power source. These are generally located on the console or the dash. In terms of safety, it is important for drivers to keep their phones charged while travelling, so this accessory is an essential.
Accessory #3: Floor Mats
As a car ages, frequent use tends to take its toll on both the interior and exterior of a car. New floor mats are a practical accessory that certainly improves the appearance of a car's interior, especially when the original mats are worn and full of stains. In most cases, a set of floor mats consists of four pieces, two for the front, and two for the back. Buyers can choose between original equipment manufacturer floor (OEM) mats or aftermarket replacements, as long as they are compatible with the vehicle's interior dimensions. Those who are prone to tracking dirt and mud into their car can look into waterproof mats.
Accessory #4: Car Cover
For those who are not able to store their Lexus in a garage, a car cover helps to keep the exterior looking great for many years. While some think it is too much of a hassle to use a car cover every day, this upkeep accessory can help ensure the eventual resale value. Designed to protect the car from the elements, as well as environmental factors like pollen or bird droppings, these lightweight, waterproof covers fit over the entire car, preserving it when the conditions might otherwise plunder the paint job.
Accessory #5: Roof Racks
Owners who are interested in carrying bulk items atop their Lexus IS200 can look into purchasing a set of roof racks. Capable of holding everything from canoes to camping cargo, roof racks are a great investment for those who enjoy the outdoors. In most cases, roof rack systems are easy to install with basic tools, and there are a number of compatible styles and formats available for the Lexus IS200. When choosing a set of roof racks, consider the suggested applications before selecting a model. For instance, not all brands offer adaptors to hold a bicycle, so it is crucial to compare available features.
Accessory #6: Key Fob Replacements
Keyless entry is a standard feature on luxury cars, but sometimes remote locking controls go missing or get damaged. This accessory is more of a necessity for people who dislike using their key to unlock the car doors. Luckily, it is fairly easy to find replacement key fobs for the Lexus IS200. If the fob is lost entirely, replacements often need to be programmed by a trained mechanic. This means it is up to the buyer to check product specifications. Alternatively, replacement fob cases are designed to replace damaged fobs, meaning the transponder chip and circuitry from the old fob is simply placed inside.
Accessory #7: Seat Covers
Seat covers can boost the driver's comfort level in a Lexus IS200, and depending on the design, they can also speak to his or her personality as well. Since buyers have options in terms of shape, fabric, and thickness, they must decide which variety is preferable. For instance, waterproof seat covers protect leather seats after a day at the seashore, while those offering lumbar support are perfect for people with back problems. Most importantly, since stock and aftermarket parts do not always measure up, owners must aim to choose covers that fit their particular seats, if the vehicle was customised post purchase.
Buy Accessories for a Lexus IS200 on eBay
If you are interested in purchasing accessories for your Lexus IS200, eBay takes the frustration out of finding compatible products. Whether you choose to a wide range of listings or hone in on the item you need right now, the eBay search platform makes it easy to find the Lexus-compatible products you are looking for. If you want to see as many listings as possible, simply search for "car accessories" before narrowing down the results according to your needs and model year.
Remember that you can refine and sort the listings at any time to improve your eBay shopping experience. If you want to quickly for a particular product by keyword, type the name of the item into the eBay search box to see all related listings. While reviewing a product listing page, remember to consider the seller's Feedback profile before proceeding with a purchase.
Getting to Know eBay Sellers
By looking into an eBay seller's track record while browsing their Shop or reviewing a listing page, you can feel more confident about your online purchases. Feedback profiles are designed to offer plenty of information regarding sales and customer service history. Be sure to check out written reviews from past customers as well as detailed seller ratings before finalising an IS200 accessory purchase on eBay. Sellers whose profiles feature a lot of positive feedback are likely to offer quick shipping, quality merchandise, and good customer service.
Conclusion
Aftermarket accessories allow Lexus IS200 owners to improve and personalise their luxury driving experience. While some accessories, such as seat covers and stereo systems, are designed to keep drivers comfortable and entertained, others focus on the upkeep of the car. For instance, a car cover can protect the exterior in bad weather, while a new set of floor mats helps protect the underlying carpet during messy weather. With so many types of accessories available to consumers, Lexus owners are advised to shop around until they find the items that best suit their lifestyle.
Even though this Lexus model is no longer in production, the IS200 remains popular with drivers in the UK. The previous list is just the tip of the iceberg in terms of available accessories, so it is recommended that buyers browse a wide range of products to find those that are geared toward their needs and interests. While too many interior gadgets and gizmos can be downright distracting, the perfect combination of accessories can make driving safer and more enjoyable. Interested Lexus IS200 owners are invited to check out the wide array of vehicle accessories available for sale on eBay.