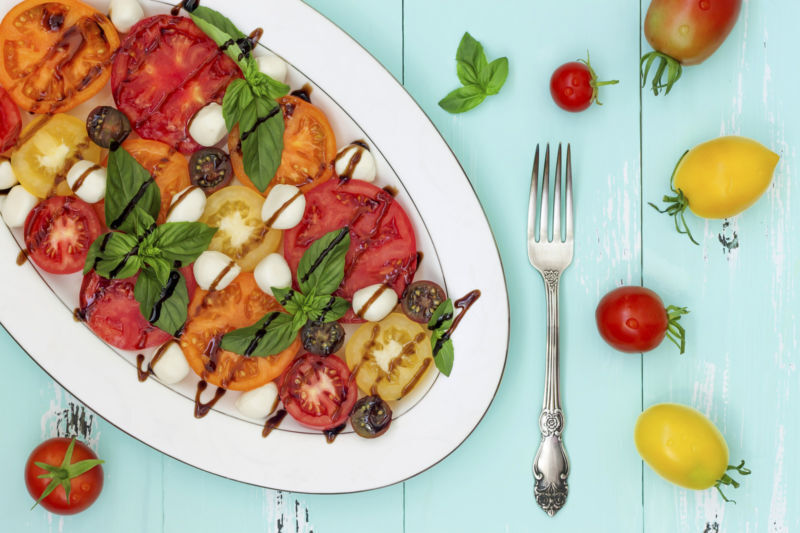 It's that time of year when the
tomatoes
are in season! From heirloom tomatoes in a rainbow of colours to the tiny grape and pear tomatoes, I love them all. And the number one way I like to eat them is in a caprese salad. Over the years, I've become so obsessed with this salad that I've come up with several ways to incorporate the ingredients and flavours into multiple dishes. Here are a few of my favourites: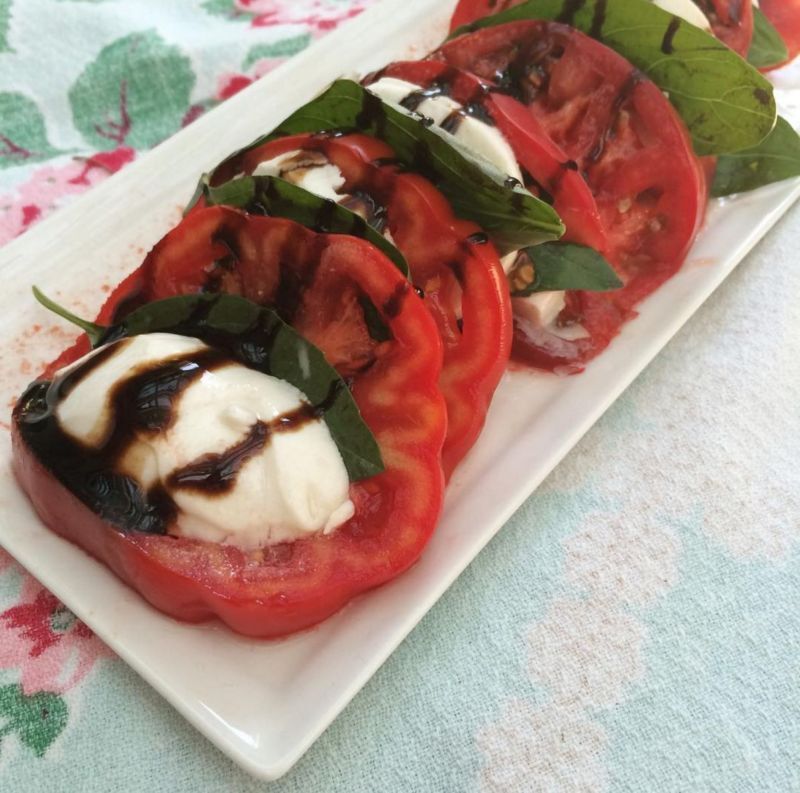 The Classic
The caprese salad is usually made with three main ingredients: tomatoes, fresh mozzarella (usually the water-packed variety you'll find at your supermarket), and fresh basil.
Balsamic vinegar
is usually drizzled over the top. You might see the caprese fanned out on the plate, alternating tomato, cheese and basil. Sometimes, you see them stacked up. You also might see largely diced tomatoes and cheese with small pieces of fresh basil stirred up in a bowl with
olive oil
and balsamic as a dressing.
The classic is an awesome way to go, and you can make a beautiful plate in a matter of minutes. My favourite way is to slice up one tomato, buy already sliced mozzarella that's packed in water and pick some leaves of basil from the plant on my kitchen counter. I alternate like in the above photos. And then I drizzle my go to secret weapon over the top:
balsamic glaze
.
Here are a few other ideas if you love this salad as much as I do and want to experiment.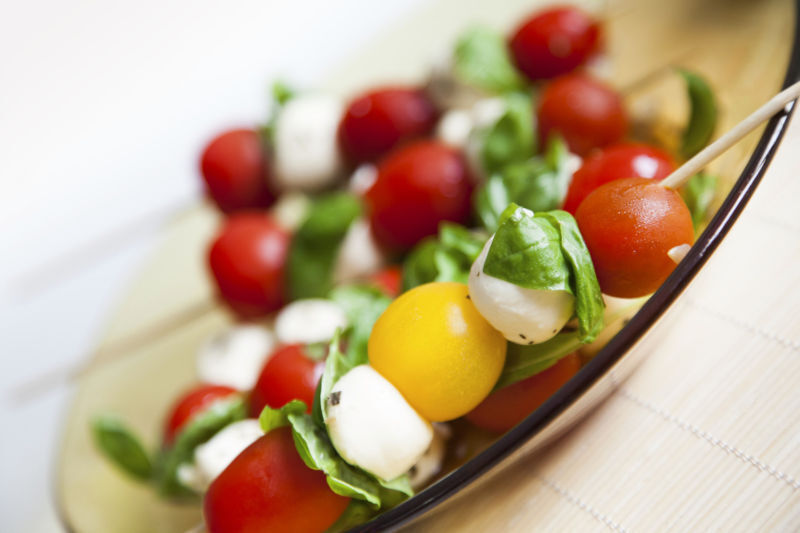 Skewers
Caprese
skewers
are my go to appetiser. They are perfect for taking to parties and are quick to make when people are heading over for a BBQ.
You'll need your favourite bite sized tomatoes (in multiple colours if possible), small mozzarella balls, called ovolini, (or larger mozzarella cut into bite-sized pieces), and fresh basil leaves.
Slide them onto your skewers in your preferred order and then drizzle a little oil and balsamic over the top.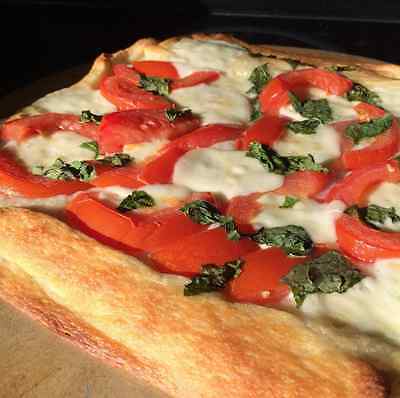 Caprese Pizza
This is my family's favourite pizza (now that my daughter has decided basil adds 'so much flavour to everything!' and she's willing to eat something green on her pizza). It's really a take on a m
argherita
pizza , but we call it a caprese pizza.
You'll need the usual: sliced tomatoes (I like roma for pizza), fresh basil leaves, and sliced or shredded mozzarella. You can add in some extras like prosciutto, pepperoni, peppers, or other favourites.
Here's how we make ours:
We use pre-made refrigerated pizza dough and follow the instructions on the dough, and we always bake our homemade pizza on a
pizza stone
.
After you roll out the dough, brush on some olive oil (I like the
OXO pastry brushes
). Then add your tomatoes and cheese (and any extras). Add the basil at the end and bake per your dough package instructions.
Another option: Instead of olive oil, brush on
pesto
and leave off the fresh basil.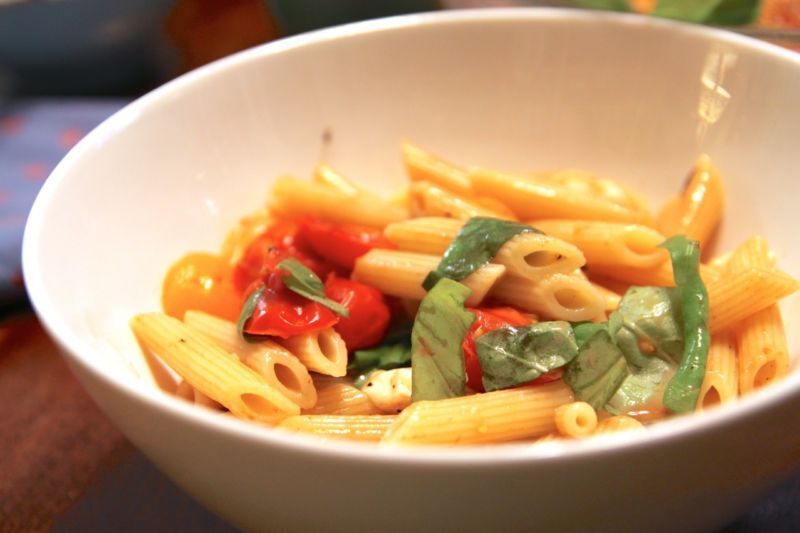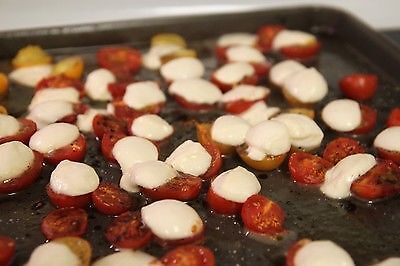 Caprese Pasta
A go to meal for my family this time of year. Here's what you'll need:
Two pints of cherry tomatoes.
One container of small round mozzarella balls.
Salt and pepper to taste.
1 tsp if sugar (optional).
Heavy drizzling of olive oil and balsamic.
Basil (about one cup).
Pasta (we used about 12 oz of penne).
Heat oven to 170 degrees Celsius.
Slice tomatoes and then drizzle olive oil and balsamic to taste and sprinkle salt and pepper to taste (plus sugar if using).
Cook for 12-15 minutes (this will vary depending on your tomato size). Watch for the tomatoes to begin to blister.
While the tomatoes cook, put pasta water on to boil and follow package directions for cooking the pasta you're using.
Slice mozzarella balls in half.
Wash and slice basil into strips.
When timer goes off, take tomatoes out of oven and balance mozzarella slices on the tomatoes (as shown in above photo). Put back in for 2-5 minutes (watch them as you want them to just be melting but not browning).
When pasta and tomatoes and cheese are done, put them in a big bowl together. Add basil. Stir.
Add more olive oil and balsamic to taste.
An even quicker version: Cook the pasta and just stir in sliced tomatoes, sliced mozzarella, and basil leaves. Then add olive oil and balsamic to taste. Serve.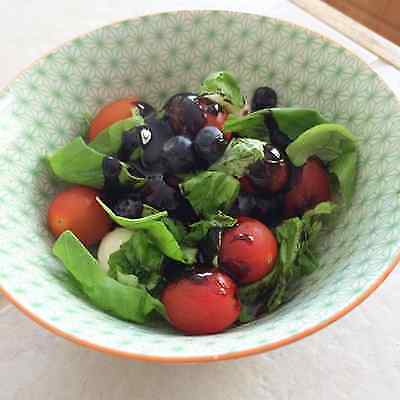 Super Quick Lunch
Put grape tomatoes, ovolini mozzarella, and basil leaves in a bowl. Add balsamic glaze to the top. Optionally add blueberries like I did here.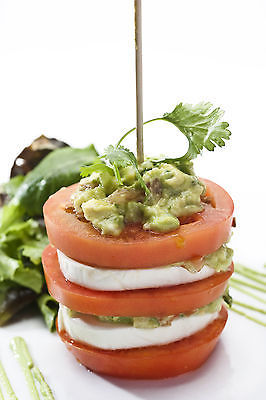 Add Guacamole
Because guacamole tends to make everything better, add a little to a caprese stacker. Just slice your tomatoes and mozzarella, and stack up with guacamole between each layer. Leave off basil or add it in. Drizzle with balsamic if you love it as much as I do.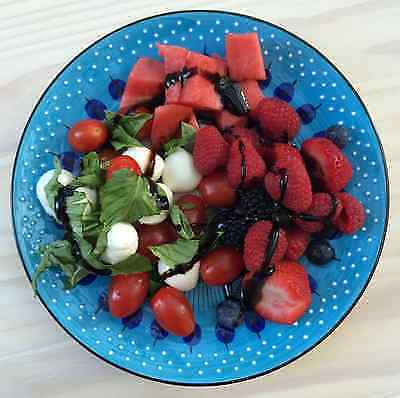 Add Some Watermelon And Berries
Another favourite over here, I love having this for lunch! Just add whatever fresh berries you have and some watermelon. So good.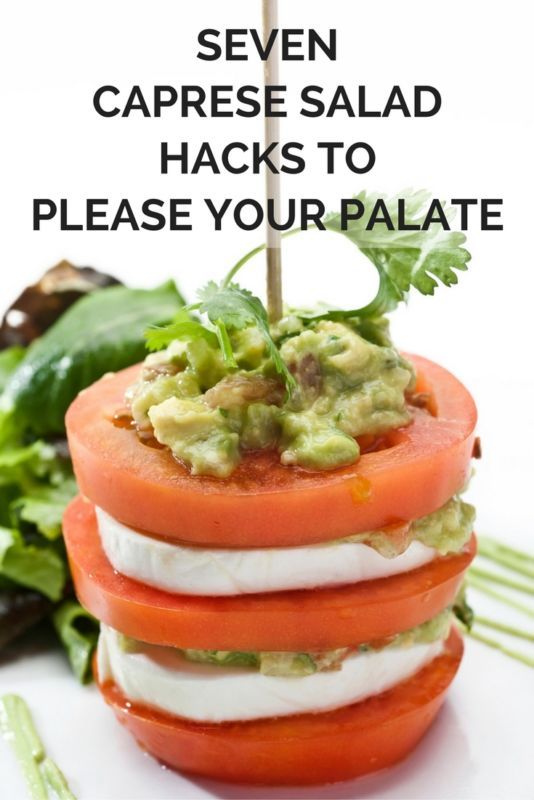 What are your favourite caprese recipes? Share in the comments below.

Here is another guide you may enjoy: