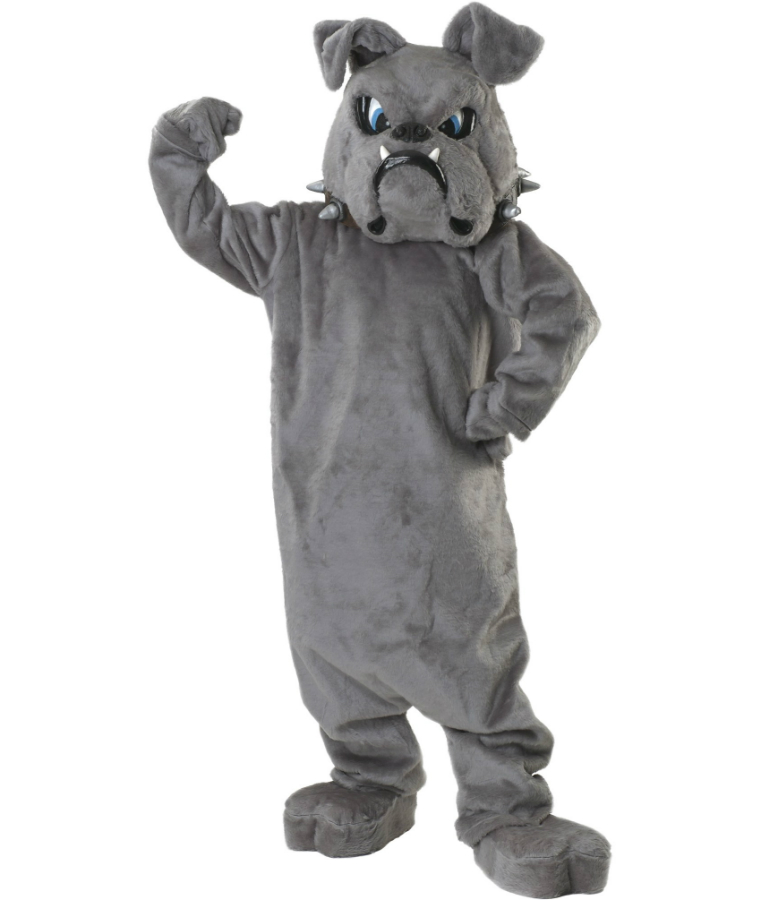 Unlike other places where costume parties are organised only during Halloween, in the UK dress costume parties are also held on birthdays and school events at any time during the year. Children love to attend these parties because they can become any character they like by wearing a costume.
Boys' fancy dress costume parties are not just about kids having fun but are also a great way to let little boys learn about how to interact with other people in an informal and enjoyable environment. By attending costume parties, boys can learn how to get along with other people and they can even make new friends in the process. This way, kids can gain invaluable social skills that will help them grow up into well-rounded individuals.
There are hundreds, if not thousand of designs, shapes, and themes for fancy dress costumes to choose from and parents often get confused as to which one to choose. To help parents in this apparently daunting task, seven classic fancy dress ideas for their little boys are discussed next.
Classic Fancy Dress Costumes for Boys
With so many options for fancy dress costumes available on the market, both in high-street shops and online, many parents do not know where to start when looking for a party outfit for their boys. The following table lists some of the most common themes and examples for fancy dress costumes for boys.
| Costume Theme | Common Examples |
| --- | --- |
| | frogs, mice, dragons, dinosaurs, crocodiles, dogs, cats, bees, monkeys |
| Superheroes and Supervillains | Ironman, Spiderman, Batman, Aquaman, The Green Lantern, Superman, Hulk |
| Cartoon Characters | Paddington Bear, The Flintstones, Mowgli, The Jetsons, Ben 10, Jimmy Neutron, The Incredibles, Winnie the Pooh |
| Scary and Mildly Shocking | vampires, werewolves, Ghostbusters, ghosts, Grim Reaper, ghouls, zombies |
| | Neo, James Bond, Bugsy Malone, Frankenstein, the villain from Scream |
| Children's Fiction and Fairy Tales | Tom Sawyer, Huckleberry Finn, Harry Potter, the Hunger Games, Prince Charming, characters from the Wizard of Oz |
| Historical and Cultural Icons | Michael Jackson, Elvis Presley, shepherds, knights, kings, peasants, gladiators |
Some of the above examples for boys' costumes include hyperlinks to lists of merchants who sell them on eBay. Moreover, the following sections will discuss each of the seven costume themes in greater detail.
Costume 1: Interesting or Funny Animals, Plants, and Other Nature-Inspired Costumes
By far, the most popular classic fancy dress costumes for boys are animals, plants, and other things that can be found in nature. These costumes are always good choices because most people know what they represent. Moreover, many people prefer nature-inspired outfits because they are more family-friendly than other types of fancy dress costumes.
Besides, all little boys look cute and adorable in animal costumes like donkeys, dogs, leopards, sheep, and even dinosaurs. Although imaginary, unicorns are also popular among young boys. Nature-inspired costumes are probably the safest choice of fancy dress costumes for children because they have relatively simple designs, without too many trimmings, decorations, and other materials that may become choking or tripping hazards.
Costume 2: Superheroes and Supervillains
Superheroes and supervillains have always been a popular choice for boys' dress costumes. After all, it is the dream of every little boy to be the hero that they admire or even play the part of the villain that they despise the most. Superheroes like Captain Marvel, Superman, and Batman have been boys' favourites for decades. However, with the influx of superhero movies lately, more kids are becoming interested in other characters like Wolverine, Thor, Spiderman, and even the Incredibles. Meanwhile, supervillain dress costumes, like Joker or the villain from Scream, remain popular choices.
Costume 3: Popular Cartoon Characters
Cartoon characters are also a classic pick when it comes to fancy dress costumes for boys. Some parents prefer buying these kinds of costumes because cartoon characters are usually portrayed as less aggressive than superheroes and supervillains. Thus, young boys are less likely to be hyperactive and uncontrollable when they play pretend.
Popular choices in this category are characters from Pixar, Dreamworks, and Disney films, such as Buzz Lightyear and his buddy Woody, Shrek and Donkey, or Stitch. According to surveys, however, the most popular cartoon character dress costume in the UK is the Paddington Bear, so parents can also consider this option.
Costume 4: Scary or Mildly Shocking Costumes
Scary costumes are an interesting option because they are not only fun but they also help children overcome their fear of ghosts and other imaginary beings. Scary dress costumes are classic choices for Halloween or supernatural-themed costume parties. Zombie, vampire, ghost, and evil jester costumes are just some of the most common ones that fall under this category.
As a safety precaution, parents should check if the costumes' accessories are made from non-toxic materials. These include item such as fake blood and fake fangs for vampire and zombie costumes. Moreover, parents should remember that while extremely genuine-looking costumes are interesting, the target audience is made up mostly of children, who may easily get too scared and upset.
Costume 5: Famous Characters From the Movies
Movie characters are another set of classic fancy dress costumes for boys. Costumes designed based on Neo from the Matrix, Bugsy Malone, Frankenstein, and even that notorious villain from the horror movie "Scream", are available in the market today. A great way to convince kids to try these kinds of dress costumes is to invite them to watch the movie and meet the character that inspired the costume. This way, a child is able to relate to the costume, and also have a learning experience as a bonus. For example, watching "The Matrix" from 1999 offers older boys a rare opportunity to learn introductory philosophy in an enjoyable manner.
Costume 6: Characters From Classic Children's Fiction
Old school classics like Huckleberry Finn and Tom Sawyer, or the more contemporary wizards from Harry Potter are just some examples of popular costumes from children's fiction. Aside from being a lot of fun to wear, these costumes may also help children develop an interest in reading the books that inspired the costumes. The sad reality about today's children is their obsession with shallow pop culture and their lack of interest in the higher arts. Hopefully, parents can break this trend by exposing their kids to literature at an early age.
Costume 7: Historical Characters and Other Cultural Icons
Historical figures like kings, knights, gladiators, or vikings, characters from the Bible, pop and rock stars, and other celebrities are often considered a daring choice when it comes to fancy dress costumes. However, when selected right, these outfits can lead to extremely hilarious looks, such as a very little boy dressed up as Elvis or a scary viking. As a word of warning, however, there are some kinds of costumes that are best left unsold, as they may elicit more smirks than smiles. For example, parents should avoid buying costumes that may stir up racial hatred, such those that evoke memories of Nazism, the Ku Klux Klan, and Apartheid.
How to Buy Classic Fancy Dress Costumes for Boys on eBay
eBay offers an astounding variety of classic fancy dress costumes for boys. Just use the search term 'boys' fancy dress costume' in the search bar on eBay ' s home page to get a long list of available items for sale. Moreover, if you are looking for a particular size or design, just add descriptive words to the original search term in order for you to receive more relevant results. For example, typing 'elephant boys' fancy dress costume' will generate a list of elephant costumes for boys from which you can select the one you like.
Before you proceed to checkout, remember to read all details about the products, including the material the costumes are made of, especially if your child suffers from allergies. You should also read about the seller's returns policy so you can be sure that you can return or exchange the item if you need to. When you have selected the product and read all its details, you can proceed to the payment or contact the seller for more information.
Conclusion
Dress costumes are a great way for boys to learn how to socialise and get along well with other children, skills that are indispensable when the child grows up. Luckily, these events happens often in the UK, that is why it is a good idea for parents to have one or two costumes ready for their little kids to wear. There are many kinds of costume themes to choose from: nature-inspired, cartoon characters, scary and mildly shocking characters, famous movie characters, classic children's fiction, public figures and cultural icons, and the ever-popular superheroes and supervillains.
When shopping for fancy dress costumes for their little boys, parents should consider the child's preferences, his safety, and the appropriateness of the costume for the occasion. To play it safe, nature-inspired costumes are always a good choice. However, parents should not be afraid to make their kids try on something more daring and fun, like costumes inspired by movie and cartoon characters or cultural icons.