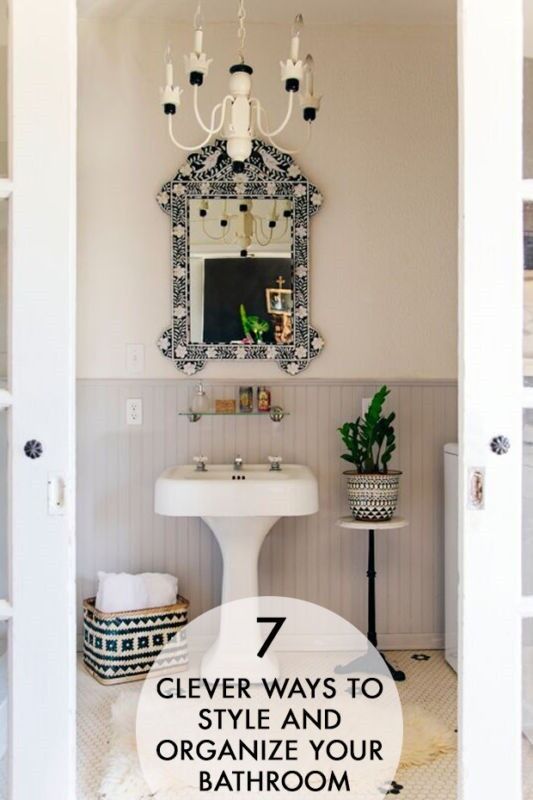 Organisation is something I have to work hard at! My small bungalow by the river doesn't leave much room for spreading out or disorganisation! I share a tiny bathroom with my husband so things can get tricky at times. Until we can do a full bathroom renovation, we've had to get super creative and figure out a system to keep our bathroom functional and still visually pleasing! Here are a few of the clever ways to get your bathroom in order.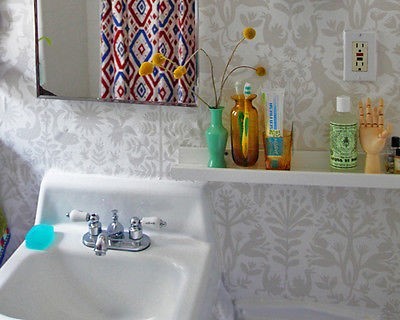 Keep Things in View
Put the items you use the most out on a counter or a shelf. Use a basket,
amber glass cup
or
acrylic
tray to keep things tidy! I've found when things are in sight, I tend to use them more! No more forgotten or spoiled products!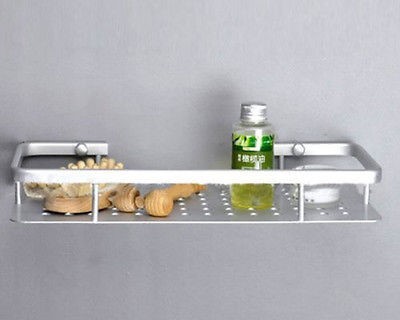 Add a Shelf
Short on cabinet and floor space? Add a floating
shelf
! This can be a small knick knack shelf for products, or a larger floating shelf for towels! Style your wall to your liking and keep it organised! For a super eclectic look, add art between the shelves and create a little bathroom shelf
gallery wall
.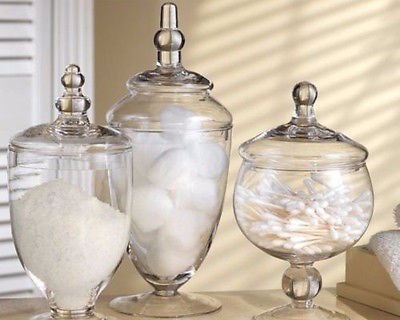 Store it Pretty
Toss the original packaging and use glass jars! Store your cotton balls, bath salts and nail polish in a set of
fancy glass jars
! For an easy DIY, cover the jar with fabric or paint it with chalkboard paint and write on it!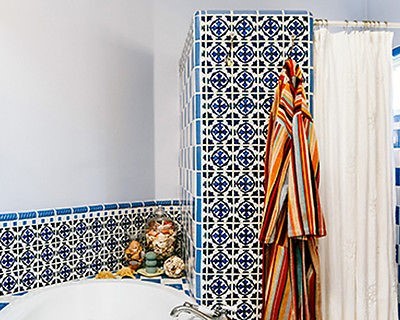 Hang it With a Hook
No towel rack, no problem! Add your own hooks. My favourite type of bathroom hook is this
hand crafted/painted version
! For a more industrial look, try a short stainless steel version.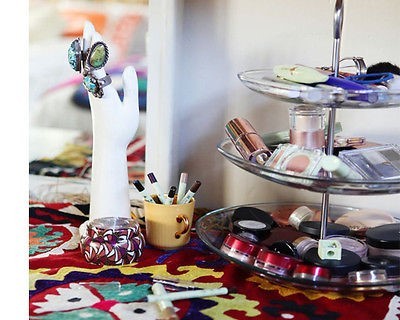 Re-Use and Recycle
Repurpose a
3 tier cake stand
as a makeup organiser! It keeps things organised and saves on counter space. Just keep like items together to prevent the clutter.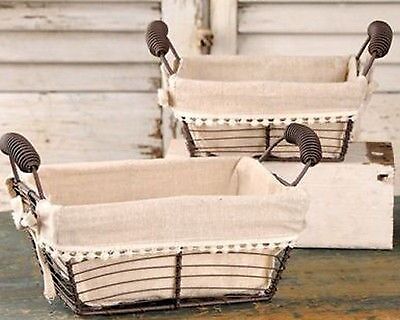 Baskets for Everything
I have
baskets
everywhere in my house! If you're a product junky, this is the perfect way to keep your things organised and contained! Add a basket to the wall, under the sink or if it's pretty enough, get a huge one and put your towels in it. Don't forget to clean out your basket every now and again!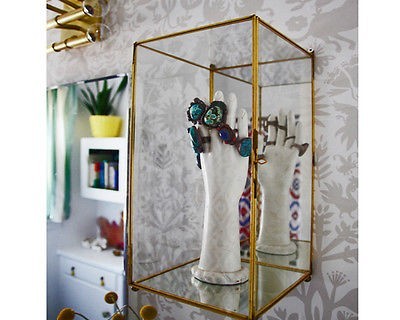 Try a Shadow Box
How fun is this idea? Hang a shadow box (like the one pictured here) on the wall for extra storage! You can use it to display your jewellery, gorgeous product bottles or even small hand towels. For a whimsical look, store rings on a
mannequin hand
in the shadow box!
Like this guide? For more tips and tricks, check out all of my
Guides
or feel free to browse my
Collections
. Happy shopping!