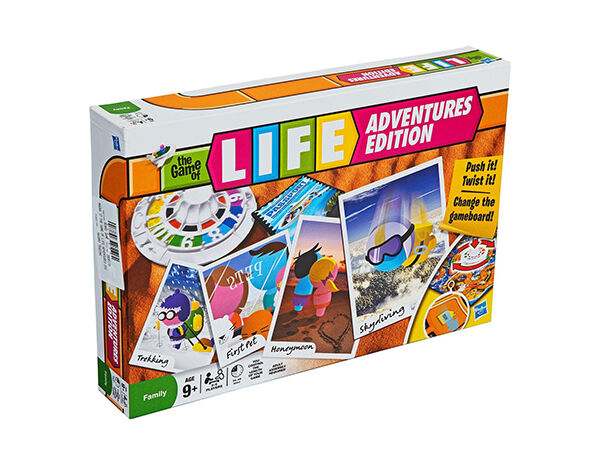 Play is a vital ingredient for any child's development in terms of educational social and emotional learnings. Being out in the fresh air is a great place for any child to play, but what happens when it rains? Rain does not mean you have to go crazy sitting in the house slowly developing cabin fever, but you'll probably want to avoid the more boisterous activities suited to garden play such as Nerf gun fights and football matches! There are hundreds of fantastic ideas to engage with your child in creative play during a rainy day. The suggestions explored in this guide are constructive and playful ideas on how to get creative indoors. Many of these ideas can be found and purchased on eBay making them accessible and affordable to any budget.
1. Puzzles
Puzzles are a great quiet activity for a rainy day. There are puzzles available for all ages. These range from early years where there are generally fewer and larger pieces, working up to the most advanced puzzles with thousands of small pieces and sophisticated designs. Puzzles are a great way to help a child improve their concentration, problem solving and fine motor skills. They also offer a fun way to introduce shapes and colours. The completion of a puzzle offers a real sense of achievement and pride in any individual.
2. Arts and Crafts
Arts and crafts are wonderfully creative activities that engage the child's creativity and imagination. There are a plethora of ideas and choices for arts activities, the options are literally endless. Arts and crafts are often broken up in to categories. Some of these activities include, but are not limited to:
* Scrapbooking and paper crafts
* Stamping and Embossing
* Kids crafts
* Beads & Jewellery making
* Drawing
* Painting
Arts and crafts activities can mean making up a project using different materials available or use sets that have a specific craft project outcome. eBay offer a range of different products for arts and craft activities including individual products and sets.
Hot Tip
It is a great idea to have a specific box for arts and crafts activities. This will mean in unexpected weather it can be easily accessible and the child can choose what they would like to make.
3. Indoor Games
Board games are a perfect way to pass the hours as the rain falls. As a parent it is possible to select the games suitable for the child's age, educational and developmental age and their personality and tastes. Games progress with a child as they learn and grow.
As the child becomes more familiar with the game, they will learn new things and challenge themselves. If a child grows out of a game, there will always be more appropriate games that can be activated into their play time. It is important to remember that if a child appears complacent with a game, it is likely that they are not stimulated by the game and need a bigger challenge.
Some great games to consider are (this list is not exhaustive):
* Monopoly
* Hungry, Hungry Hippos
* Operation
* Pack of cards - this offers many different games.
* Twister
* Jenga
Computer consoles like Wii, Xbox, or Nintendo also offer many different creative games to play on a rainy day. With technology being embedded in today's society, they are an excellent option to consider.
4. Lego
Lego is a building toy made up of small blocks and pieces that 'snap' together to make buildings, scenes, cars and much more. With thousands of different products on the market, Lego is an excellent toy to build upon and collect. Lego is a toy that grows with a child, there are products for all ages ranging from Duplo, a larger product with less pieces suitable for early years, to the more detailed and intricate Lego pieces suitable for the more advanced player.
Lego is available individually and as sets. All Lego pieces are designed to fit with any other Lego products, meaning the user can collect and play with their sets together. As a Lego collection grows, so too does the scope for the player to make different creations.
5. Cooking
Cooking with a child is not only a fun activity but is an opportunity to pass on life skills. These skills include, but are not limited to, nutrition, cooking, hygiene, literacy, teamwork, cooperation and maths. Simple recipes that can be shared together gives the child a great sense of achievement when the cooking is done, increasing confidence and pride in their abilities. A great way to do this is to assign specific roles and responsibilities. It is advisable to start with a simpler recipe and build up as the child develops confidence and ability in the kitchen. Cooking also offers the additional treat of being able to enjoy the fruits of the labour for dinner or snack time.
6. Play Doh
Play Doh is a soft, pliable substance that can be moulded and re-moulded to create different shapes, creatures or scenes. Play Doh is a nontoxic substance making it a safe activity for all ages. Play Doh also have a number of different accessories and tools to enhance the enjoyment available. These include:
* Shape and character moulds
* Cutting utensils
* Rolling pins
Play Doh is an open-ended creative toy. As a pliable substance, the child can make and re-make out of the same piece for hours on end.
7. Books
Books provide enjoyment and educational benefits. Reading with a child offers the opportunity to develop their literacy skills via listening and watching. Take turns reading or ask the child to engage with the story by asking questions about the book as it is being read. Reading a book is the perfect way to enjoy a rainy day and the choice of story is endless.
Creative Indoor Toys Tips
* If bad weather is forecast for an extended period of time, it is a nice idea to theme the rainy day activities. Specific themes could include dinosaurs, under the sea or monsters.
* Remember themes can be used in any week or weather.
* A great way to come up with different creative ideas for a rainy day is on the internet. This could include researching blogs, from other parents or browsing eBay to see what different products are available. There are also many different forms of literature available including magazines, pamphlets and books.
How to Buy Creative Indoor Toys on eBay
To equip any home with creative indoor toys for a rainy day, look no further than eBay. eBay offers an extensive range of creative indoor toys including puzzles, books, arts and crafts activities (both individual products and sets), Play Doh, cooking utensils and recipe books. Couple this with the easy to navigate website, and secure payment options, eBay is the ideal choice for this type of purchase. To find the desired toy or product, this can be done through a number of different ways. The first is via the categories portal. Here you will be able to choose the most appropriate category like Toys & Games or Arts & Crafts. From this page, the sub-categories can be used to refine the search even further to find the product being looked for.
If you are not sure on the specific product desired, there is the option to use the non-specific search function. This search function is available on every single page offering easy access. More general search terms can be added to allow you to browse products within certain categories. Once you have chosen the product, it is important to ensure that it is the exact product desired and the quality the seller says it is. To do this, read the reviews and study all the photos of the product. This will offer an accurate overview of the product which can be matched with what you as the buyer are looking for.
If there are any outstanding questions, always Ask the Seller. They will be able to offer further information before the sale is finalised. Remember to visit the Buying Tips page for more information especially if you have any further questions. Once the product is chosen and you are ready to make a purchase, this can be done by placing a bid, Buy it Now, or put down your Best Offer. This payment will depend on how the seller is selling the product. The most common transition is using PayPal which is a safe and secure payment option. eBay users are protected by the Buyer Protection Program.
Conclusion
Not only are creative activities a great way to spend a rainy day, but also, due to the multi-player nature of the games and toys mean it is the perfect opportunity for quality time with your child and family. This will only serve to strengthen the bond between the family and its members. By offering children a wide range of different creative games and activities, as a parent you are not only keeping them occupied and happy but also helping with their educational and, social and emotional development.
The great thing about these toys and activities are that they do not need to be kept aside for bad weather play. They can be used at all times during the year and work perfectly alongside sunny day activities. With so much choice available, rainy days will become a welcomed treat. Very soon you will be maximising your child's physical activities inside and outside of the house.