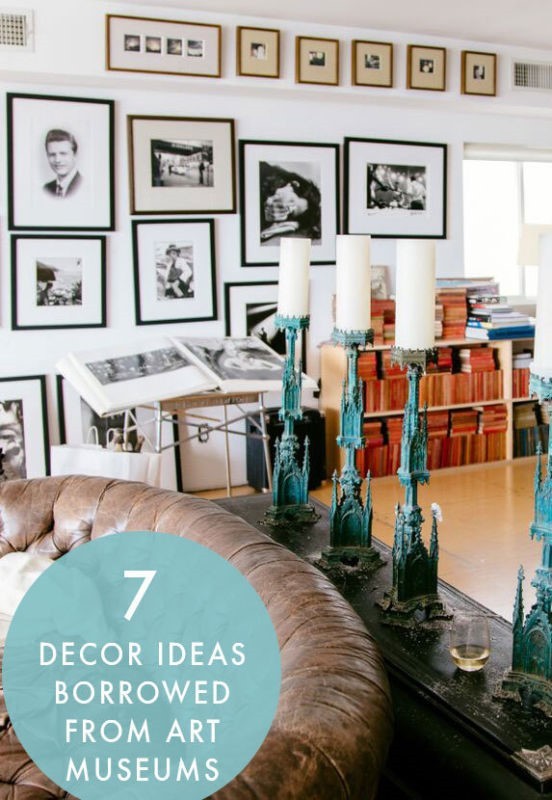 One of my favourite things to do is museum hop for creative inspiration. While I'm always inspired by the art, I can't help but glean ideas for home decor, too! Museums spend a ton of resources to figure out how best to display art, so why not learn from the best?
Since I collect art and artifacts, I'm always looking for cool ideas on how to display it in my home and studio! Here are some of my favourite decor ideas taken from my favourite museums. Try a few out in your home and turn your home into a make shift art gallery!
Eye Level Art Work
There are so many debates on how and where to hang art work. I think it just depends on the piece of art work and space. If you have a large eye catching piece of art, I believe that hanging it at eye level is the way to go. The Broad Museum in Los Angeles does a great job of displaying their oversized art pieces at eye level! If it's too high you can miss the tiny details that matter. To make sure that your artwork is straight while you're hanging it, use a
spirit level
!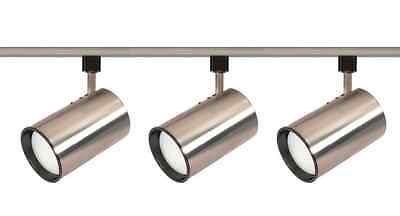 Long Gallery Wall
The lighting in an art museum can make or break the exhibit. The San Francisco Museum of Modern Art knows how to work their lighting! They use a great mix of natural light from the skylights and have an amazing set up of track lighting! Dedicate a long hallway to your favourite art work or framed photos. For added drama, use
track lighting
to
light
up your art work! If you have a smaller home that doesn't have a hallway, use the longest wall in your home! If that happens to be the space behind your TV, that's totally fine! Make it yours and make it work.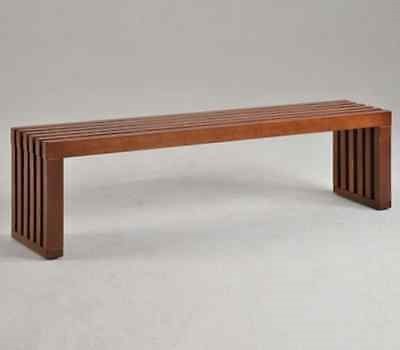 Proper Seating
Art museum
benches
are always properly placed directly in front of the artwork. The Jackson Pollock exhibition at The Museum of Modern Art in New York nails this! His paintings are oversized with crazy detail. Which means sitting on a bench and drifting off into his art is necessary! To get this look at home, add a bench to your favourite spot in your house. This can be considered your inspiration bench. Put it in front of your favourite plant corner or piece of art.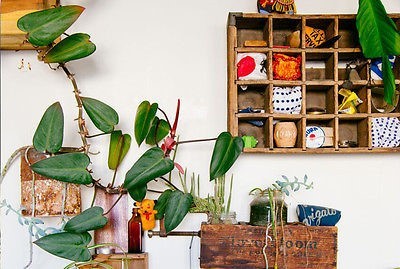 Use a Curio Box
All Natural History Museums have amazing and ancient artifacts that need to be housed in a safe place. These items usually need to be preserved, but seen! A great way to achieve this look is to use an oversized shadow box or curio box. I'm the queen of trinkets and am always looking for a new place to show off my goodies. I have a handful of
curio boxes
to style and rotate my treasures on. For an eclectic look, mix your curio box with a
shadow box
frame or floating shelf to create a fun gallery wall full of treasures!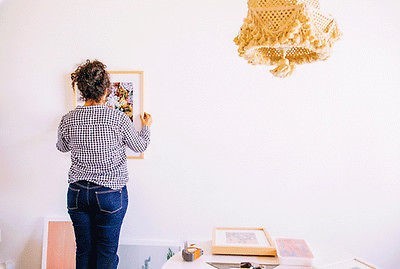 Switch It Up
There is a reason art museums rotate their art work every quarter, month or sometimes even days. They don't want to be stale and they want us to come back for more! Rotate your artwork in and out! If you have a rad collection switch it up monthly or quarterly. Keep your guests on their toes with what piece of art they will see next! If you're getting bored with your space, it may be time to switch it up! Worried about holes in the wall try a damage-free way like this option
here
. You could also dedicate a book shelf to your art and lean the frames against the shelf!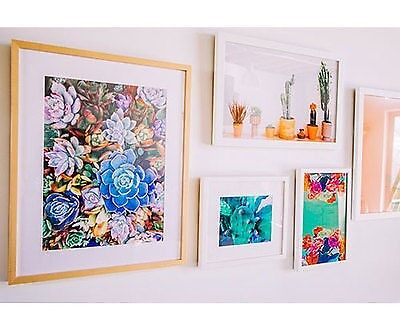 Create Collections
Every museum usually categorises their exhibits by collections. Try this at home and group like art work together and create a story board on your wall. Start with your plant artwork, then move on to the watercolours, then stencils, and lastly photography. Put them in any order you choose, just keep them categorised together. Try these collections in the long gallery hallway we discussed above. If you're in need of frames, start with a gallery set like
these
!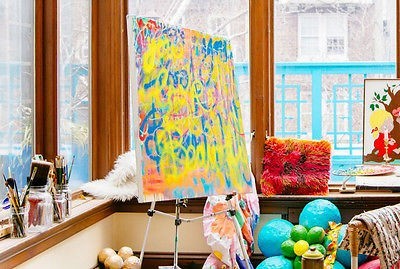 Store it On an Easel
Create your own masterpiece at home. When you're done, leave it up on the
easel
. This would be a fun idea to incorporate in the corner of a living room, office or a game room. It can be your ever changing piece of artwork! When you feel inspired, hop up and start painting.
For more tips and tricks, check out all of my
Guides
or feel free to browse my
Collections
. Happy shopping!