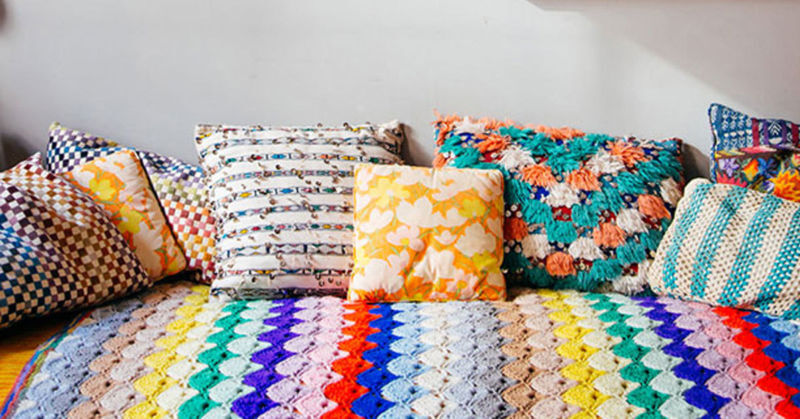 I am forever updating and changing my space! I love to swap items from room to room and find new treasures to rotate in and out. When a room starts to feel stale and boring, update it! It doesn't have to put a damper on your wallet, just shop your home and use what you have. Follow along to see my (easy) decor game changers!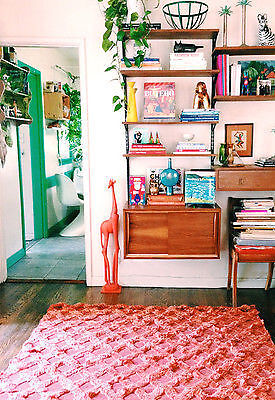 Update the Floor
A
rug
in a room can make or break the space. Rugs are a simple way to make a room feel complete and cosy. If you like a textured look, go with a
Moroccan
style rug (with shag!), if you love pattern and colour, try a
kilim rug
! Always make sure the rug is the proper fit for the room. If you need a bedroom update, style a rug under the bed! Turn it sideways and let half of it hang out from the front and sides. If your hallway needs an update, add a runner! For more fun ways to style rugs, check out my
8 Ways To Style Rugs
In Your Home guide.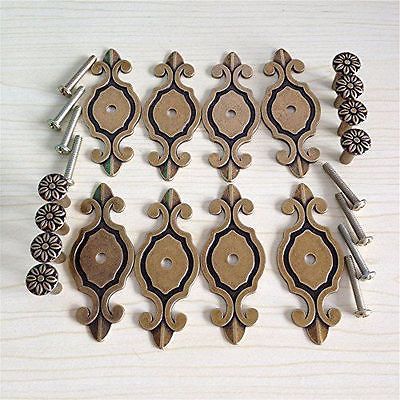 Swap the Knobs
This one is very simple and budget friendly! To give an old piece of furniture an update, swap the factory knobs for something a little more chic and fancy.
eBay
is a great place to find
antique knobs and handles
. This can be done to dressers, desks and your kitchen and bathroom cabinets! If new cabinets and furniture are not on the cards, try this trick!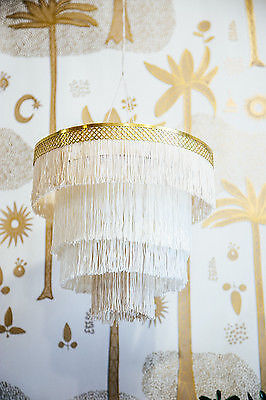 Switch the Lights
For a dramatic effect, add an oversized hanging
pendant
over the dining room table. If you have a bar or island situation in the kitchen, hang multiple pendant lights above the bar. For a bohemian look, stick with fringe, rattan and natural materials. Lighting is a major game changer!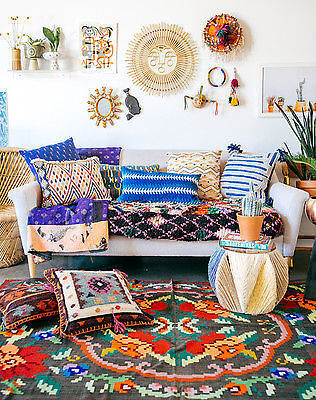 Bring On the Cushions
The easiest way to give a sofa and bed a face lift is cushions! If you're afraid of colour, this is the easiest way to incorporate it. Don't be afraid to mix and match colours, patterns and textures. I love mingling in a
faux fur
with a fringe or kilim style cushion! Don't forget to toss a throw
blanket
on the sofa and add a few oversized cushions on the floor for extra seating.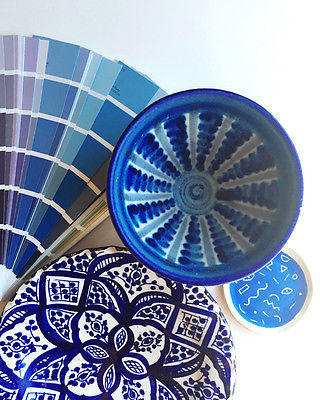 Add Colour
I love to change the vibe in my home with colour.
Colour
can have a pretty powerful impact on our emotions, which means when added to a room, you will not only notice a change, but you will feel it too!
This can be accomplished through paint,
wallpaper
or for the renters out there, an oversized piece of art! If painting the entire space seems daunting,
paint
one wall, a door or the ceiling!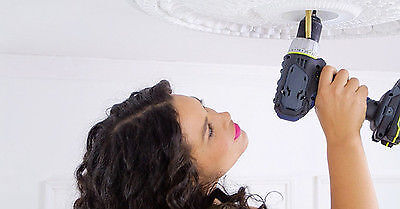 Moulding
If your home isn't blessed with moulding, add it yourself! An easy and surprisingly inexpensive way to do this is with
ceiling roses
. Some ceiling roses (depending on style and material) can sell for as low as £7! It's amazing what a little ceiling texture can do for a room. If you're feeling really bold, paint it a different colour than the ceiling.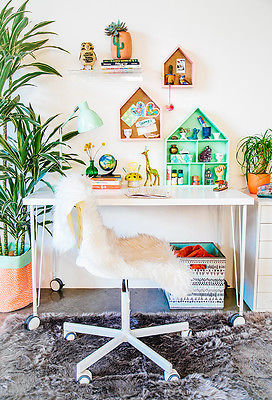 Rearrange
This doesn't require much of anything other than time and a little muscle. If you're like me and get bored with a space pretty fast, switch things around. Change the shelves or swap the bedside cabinets for a piece of living room furniture. You may shock yourself with what you have in your own home! If you have baskets lying around, use them as planters, on the wall or as a place to drop your keys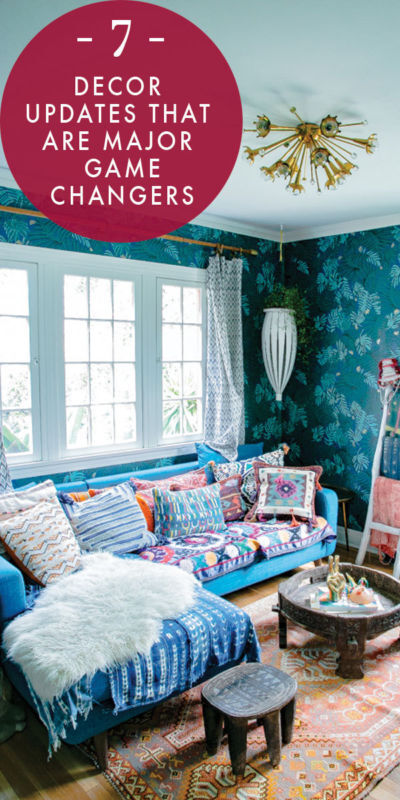 Like this guide? For more tips and tricks, check out my guide below. Happy shopping!