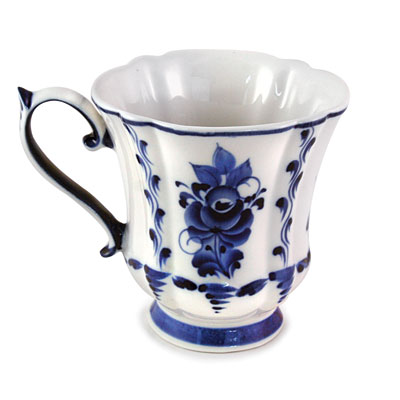 People who begin collecting mugs can often feel overwhelmed by the amount to choose from. It can be hard deciding on which mugs to collect and which to ignore. Considering that this is a hobby that requires financing, it's important for buyers to consider a number of factors before starting a set. Buyers need to decide how they will deem if a mug is collectable or not, and factors that affect this can include if the mug is an antique, or if it is a rare or particularly hard mug to find.
All would be collectors are advised to search for these items on eBay, as the site has a large database of users constantly updating the collectable mug listings. The following guide shall examine the key aspects of mug collecting every buyer should consider, and how to locate the mugs on eBay.
How to tell if a Mug is Collectable
The problem with this is, ultimately, it's a matter of personal opinion. Of course there are mugs that are manufactured specifically to be collectable items, but a large number of collectors start collecting mugs that have personal meanings to them. Some collect mugs from places they have been, while others collect those depicting their favourite artist or cartoon character. However, every collector has to start somewhere, and the following points will help buyers decide what mugs are for them.
Collecting Do's
| | |
| --- | --- |
| Do Start the Collection Somewhere | This may seem obvious, but it's important for buyers to pick a source to start their collection. Although the collection may become more abstract and varied over time, choosing a style or type of mug to start out with will help buyers understand what it is they're after. Pick a figure like Che Guevara, or a style of collectable mug such as the Diamond Jubilee commemorative mugs . Buyers that travel often may be interested in picking up a mug in every place they stop in, with their collection eventually becoming akin to a photo album of the places they have visited. Collecting random mugs that have no relation to one another defeats the purpose of collecting them in the first place, so buyers should spend some thinking about what they want. |
| Do Research into the Desired Mug | When a buyer has decided on what type of mug they want to start to collect, the next logical step is to research into that mug. Some mugs such as antique shaving mugs have plenty of online articles written about them, but if the selection is slightly more personal then there might be nothing online about it bar places to buy. This is ok, and if this is the only option then buyers should go examine the mugs on offer and become more familiar with what it is they're after. The more the buyer knows about a mug, the quicker they can decide if they want a particular model or not. |
| Do Investigate Prices | If collecting a recognised selection of mugs such as the Starbuck city mugs, it's important to investigate the various prices that these are sold for. eBay is a great site to do this on, and comparing the same model from two different sellers will give buyers an idea of how much the mug is really worth. Buyers should also search for the mugs on other online retailers, as this can help them to work out if a mug is authentic or not. |
| Do Choose a Suitable Storage Area for the Mugs | Again this may seem obvious, but people who begin collecting mugs often find that they start running out of space very quickly. Depending on the material used in manufacturing, the mug may be very delicate and might need to be kept in a secure case or press, away from potential accidents. Also, natural and artificial light can cause the designs and decorations on mugs to fade and this will lead to a decrease in value. It's recommend that collectable mugs are kept in cool, dark and dry locations, unless being used for display. Mug racks are available to buy from many places, and these will mugs safe and secure. |
Collecting Don'ts
| | |
| --- | --- |
| Don't Spend all your Money at Once | Mug collecting is considered to be a lifelong hobby, and many people spend decades building up an impressive collection. This may be because of limitations of the availability of a particular style of mug, or it could be because they simply don't have the time to look for mugs every week. It is not a wise idea to spend a lot of money at once on mugs, and this is especially true at the beginning. Buyers may decide that they are more interested in another type of mug, or that they have no interest in mug collecting whatsoever. The key to all successful collections is researching into pieces and buying them in instalments. |
| Don't Leave the Collection Lying Around | Although buyers who live alone may think that this rule does not affect them, the fact of the matter is everyone is clumsy once in a while and accidents do happen. Buyers that live with small children will definitely need to keep their collection safely stored away, as the children might mistake the mugs for toys. Pets are also very hazardous for mug collections, and the mugs should be kept out of reaching distance. If the buyer has cats then it is suggested that the mugs be kept in a locked press at all times. |
| Don't Pay for Expensive Mugs without Investigating Authenticity | Mugs that have historical relevance or once belonged to a famous person can sell for thousands of pounds on eBay. Buyers should never be tempted into buying items like this without first investigating the authenticity of the mug. A suitable form of identification would be a certificate of authenticity. |
Following the above tips will help buyers to start their own mug collection. Remember that a personal reference can make a set collectable, and to spend the time in between purchases researching and investigating into the various mug collections out there.
Buying Collectable Mugs on eBay
eBay has a very large selection of collectable mugs for sale, and these range from antique Victorian mugs to Disney and Starbucks mugs. To begin a search for a collectable mug, take the following actions.
Click on the Collectables & Antiques title located on the left hand side of the eBay.co.uk homepage.
· On the page that loads up, scroll down to the Collectables drop down menu and click on Kitchenalia.
Click on the Mugs heading, located halfway down the Categories table.
· Type the name of the desired mug into the search bar and press enter.
· Buyers can also use the various filters on the left hand side of the page to refine and speed the search up.
· Buyers can choose to list mugs made from a specific Material only. These Materials include Ceramic, China and Brass.
· If buyers are undecided about exactly what type of mug they're after, then they should try using the Theme filter to narrow down the options. Themes included in this filter are Animals, Celebrities and Sports.
· Using the adjustable Price bar can alter the price range of the mugs listed.
· To change the number of mugs listed per page, simply scroll down to the bottom of the page and click on the appropriate number. Mugs can be listed in groups of 25, 50, 100 and 200.
Searching Tips
· Have some idea of what is wanted. Even if buyers don't know exactly what type of mugs they want to start collecting, having a few themes to browse through will help them make their minds up.
· Read any information given about the mug on its individual item page. Clicking on the title of the listing accesses the item page. Sellers often leave additional details about a mug in the Descriptions box at the bottom of the page.
· If buying an expensive or notable collectable mug, study uploaded photographs for any physical damage or defects. Extra photos can be requested by using the Ask A Question feature.
· Buyers should always review the Seller's History before placing a bid on a mug. This is located on the top right hand side of the item page, and is a quick way to see how other eBay users have rated this seller. Feedback can either be positive or negative, and those with large percentages of negative feedback should be avoided.
· Buyers having difficulty locating a specific mug can try searching for it on the eBay Stores, or can use the Wish List feature to let other users know that it is not currently listed.
Conclusion
Collecting mugs is a relaxing and enjoyable pastime that's enjoyed by many people around the world. There's a large number of different mugs that can be collected, and these range from antique shaving mugs to brand mugs like those made by Disney. The mugs people collect are often a matter of personal preference, but there are mugs that are seen as investments and can be later sold for profit. Before beginning a collection, buyers should think about what types of mug they want, how much they will cost and where they will be stored.
eBay is a great place to search for collectable mugs, and buyers will find rare and unique mugs at prices much lower than those found on other sites. eBay's large database of users means there's a mug on the site for everybody, but patience and diligence can be required when browsing.