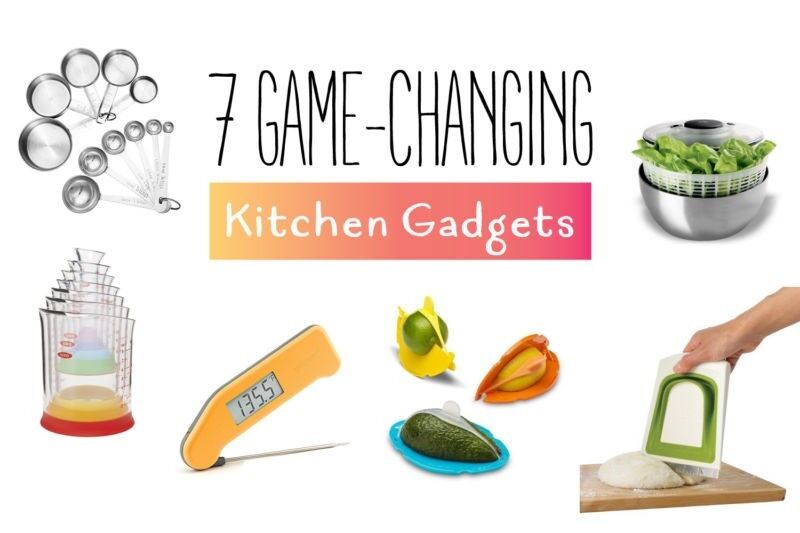 I like to think I'm a little bit of a pro when it comes to the things that are worth having in a kitchen, and the things that aren't. We've all got uni-taskers that take up room in our drawers, and get used once a year.
Those definitely aren't worth having around, but I've got seven fun gadgets for you that 100% legit changed the way I do things in my kitchen. They're straight up game changers.
I promise, these are seven kitchen gadgets you will never regret purchasing. They've proven their worth in my kitchen, again and again. I hope you love them as much as I do!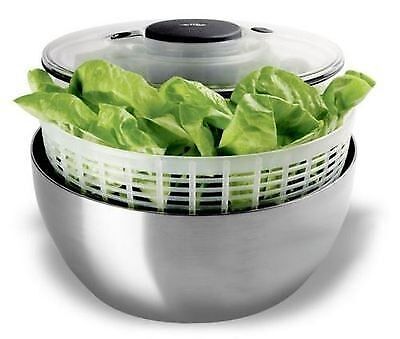 Salad Spinner
I love love love this
OXO Good Grips salad spinner
for a couple of reasons. First, having freshly washed and torn lettuce on hand is a perfect gateway to making sure you eat that salad for lunch like you promised yourself you would. But bagged lettuce and salad can get super expensive.
You can do it all yourself with a simple salad spinner. It makes freshly washed greens get perfectly dry in a snap. As a bonus, once you're done spinning, you can pour the water out of the bowl, dry it with a paper towel, and then use it as your salad serving bowl, if you prefer. It's a great size!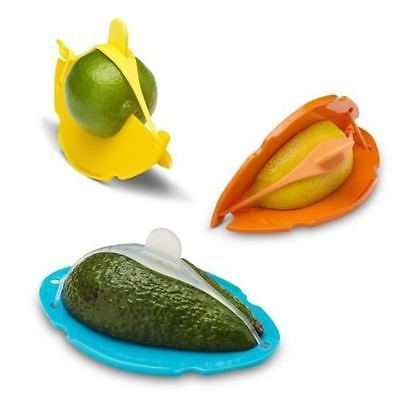 Savel
The
Savel
is a super fun food saver that stores flat, but easily folds to save all sorts of foods. Whether you have half an avocado that you want to keep, you've cut a wedge out of a lime, or only have one wedge of lemon left, you simply wrap the Savel around it, and it creates an air-tight seal that keeps food fresh for up to a week.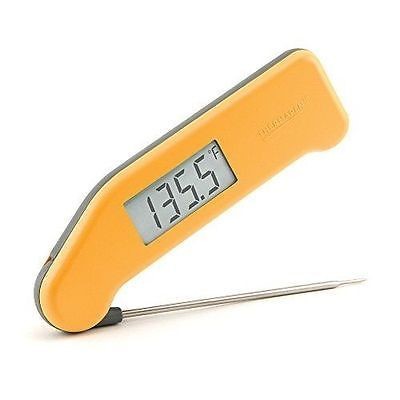 Thermapen
If you love being in the kitchen, odds are you've tried making anything from yeast breads to homemade caramel sauce and everything in between. I find that people get really freaked out and question their kitchen capabilities any time a temperature - other than oven temperature - is given in a recipe. My advice? Relax and purchase a quality digital, instant read thermometer, like a
Thermapen
.
Thermapens can be used for pretty much anything that needs to be cooked or chilled. From your Christmas turkey to making homemade fudge - this is one tool you can't be without.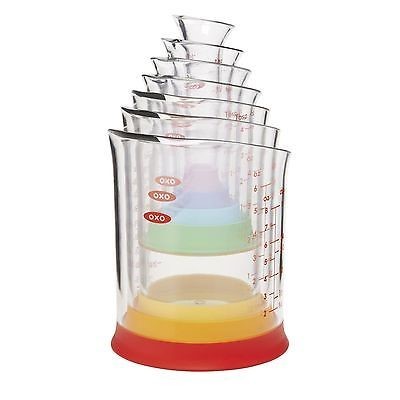 OXO Nesting Beakers
The OXO Good Grips
Liquid Measuring Cups
are one of my favourite things in the kitchen. Instead of one measuring cup, I have 7, each with a non-slip base and clear, bold measurements that are easy to read. I can measure out all my liquid ingredients in advance, and just pour as I go. They're super easy to clean, because they're dishwasher safe!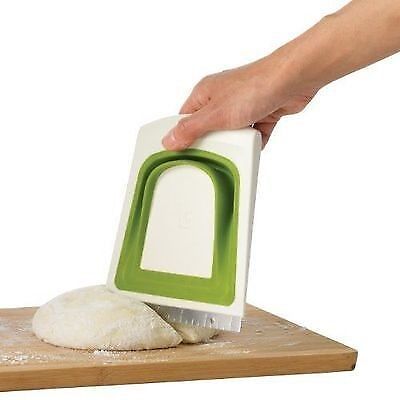 SleekScrape
Cooks and bakers have long loved bench scrapers. By the name, you can probably tell that their original job is to scrape your work surface - usually used by bakers wanting to scrape away sticky dough. But they do SO much more than that!
You can use bench scrapers as large stirrers for big batches of dough, and if there's a metal edge, you can even use them for cutting pieces of dough (think gnocchi or rolls) too. Along the way, chefs and cooks started using them as scoopers - an easy way to add chopped vegetables to the soup pot, or diced meat to the sizzling pan.
This
SleekScrape
is collapsible and takes a standard bench scraper one step further, giving you a "pocket" for scooping and holding more food, more securely, than a traditional flat bench scraper. But it also folds flat when you need it to, making it super handy to store. It'll fit pretty much anywhere in its flat form.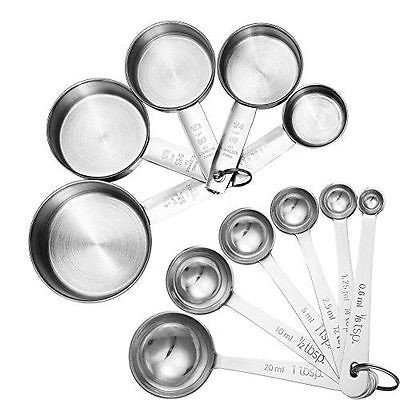 Metal Measuring Cups and Spoons
Since I bake a lot more than the average person, I'm also a bit of a measuring cup and spoon hoarder. And although I have a couple of plastic sets, I personally recommend
metal measuring tools
because they're durable and hold up great in the dishwasher.
I prefer a set that is entirely metal, because, I've found that the sets with the plastic handles tend to bend and wear easier. And I never have to worry that the handles of my metal set are going to come snapping off, if I use them as a ladle in a pinch too.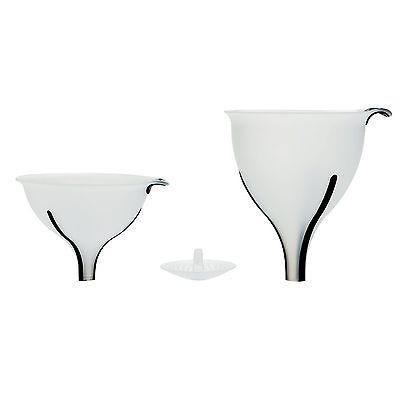 Kitchen Funnel
A kitchen funnel may not seem like much of a game-changer, but the next time you go to fill a pepper mill with peppercorns, or an oil dispenser with olive oil, you'll totally understand why I think an inexpensive kitchen funnel is a must-have. This
OXO Good Grips Funnel
and Strainer Set comes with 2 funnel sizes and a strainer that fits both, so it's perfect for straining soups, sauces, and more.
LOVE IT? PIN IT!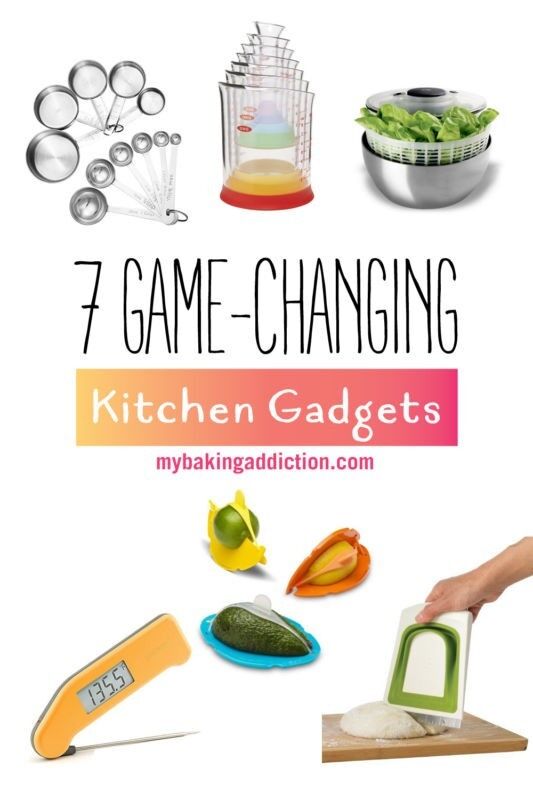 CRAVING MORE?
Click the images below to check out more recipes, guides and collections from My Baking Addiction!