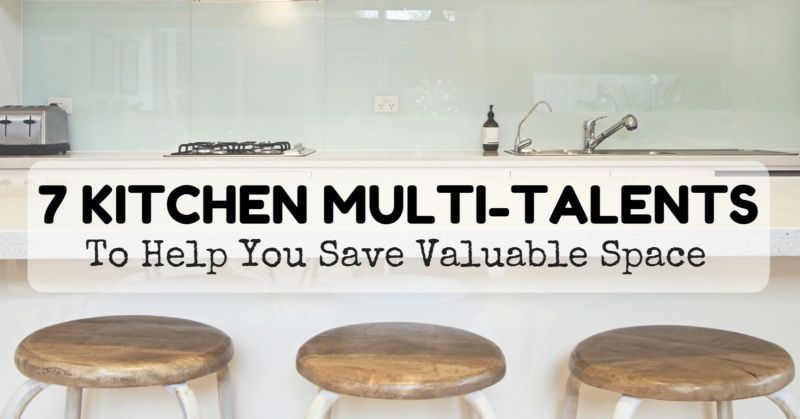 Perhaps all of us have had that moment of standing in our kitchen, looking around at the clutter and feeling totally defeated, thinking, 'how on earth did I end up with 9 spatulas? Where did this come from? What even is this, how do you use it?' Working in a nice, clean and well-organised kitchen doesn't just sound nice, it feels much more productive.

To best optimise the space you have in your kitchen, purchasing a few highly useful tools, rather than a ton of single-use tools, is key. I'm here to help you replace the tools you have that are cluttering up your drawers and counter tops with some 'multi-talented' kitchen tools, in hopes to change the world of your kitchen!

Let's start with the big ones.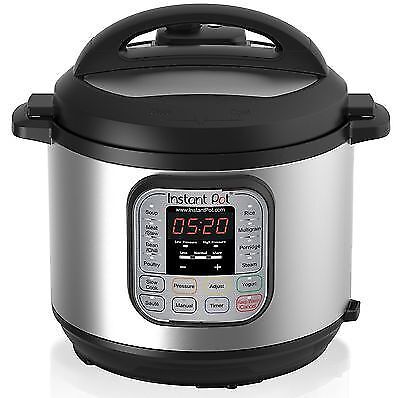 Instant Pot Multi-Function Pressure Cooker
Is it possible to slap even larger small appliances, like pressure cookers and steamers, into one? Why yes, yes it is.
This
Instant Pot Multi-Function Pressure Cooker
combines the powers of a staggering 6: a pressure cooker, a slow cooker, a rice cooker, a steamer, a warmer and it can also sauté/brown your food.
Whew! Imagine how much counter and cupboard space all 6 of those appliances would take up separately? Not only that, but with its impressive and up-to-date technology, it cuts energy consumption and cooking by up to 70%! A fantastic kitchen multi-talent and space saver, indeed!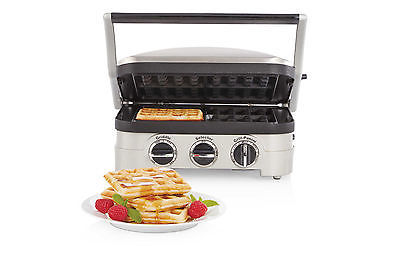 Cuisinart Griddler 5-in-1
The
Cuisinart Griddler
is another multi-talented powerhouse!
Aside from griddling anything from eggs to pancakes and bacon, you can use it as contact grill and flat grill, panini press and thanks to included removable plates, even as a waffle iron.
Imagine having a different (small) appliance for each of these uses and all the cupboard space those would occupy while not in use! This one seems like a no-brainer to me.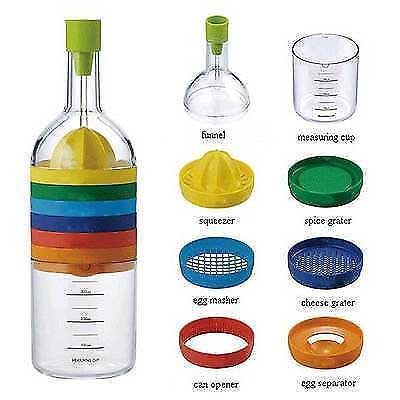 Two Elephants 8-in-1 Multi-Function Tool
What's even greater than a simple, well-organised kitchen is a classy, simple, well-organised kitchen.
The Two Elephants
8-in-1 Multi-Function Tool
stacks together 8 different functional kitchen tools in a creative and sleek way to resemble a wine bottle that is great for compact storage. All colour coded and clearly labelled, you can easily choose which kitchen tool you are looking for, whilst it be a funnel, a juicer, an egg masher, a measuring cup, a cap opener, a spice grater, a cheese grater or an egg separator.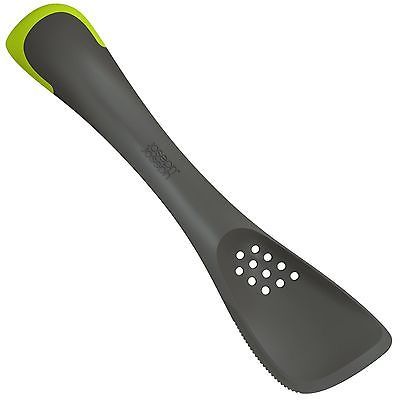 Joseph Joseph 5-in-1 Uni-Tool
My least favourite part of a cluttered kitchen is opening a drawer that is so full of cooking utensils, that as I am flipping my hand around through all of them, I have to pray that there isn't a knife hiding in the mess.
While most of these utensils are floating around in there, only excelling at one task, there are lots of utensils out there that could replace them with that excel at many! The properly named
Uni-Tool
is a fantastic start; with one quick grab, you will have a slotted spoon, a solid spoon, a spatula, a turner and a cutting tool… All in one!
Oh, and it's hardy and built to last- heat resistant up to 240 degrees Celsius!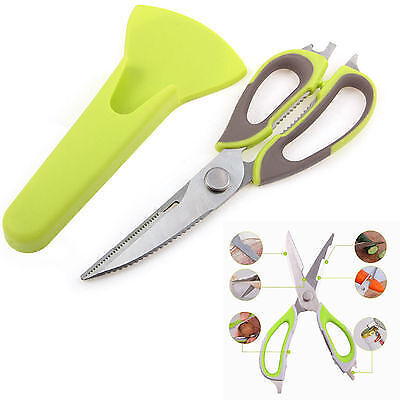 Stainless Steel Professional Poultry Scissors 9 Multi Function Kitchen Shears
Just about every kitchen looks good with a little bit of stainless steel; this set of
Multi Function Kitchen Scissors
is a real tool indeed.
Not only are they fantastic for preparing meats and cutting up all types of ingredients, but they also excel at not 3, not 5, not 8, but 9 other tasks!
There are also 2 different types of knives (medium and fine), a bottle opener, shears, a can opener, a serrated edge, a nutcracker, a peeler, a zester and a screwdriver/lid lifter. Wowza!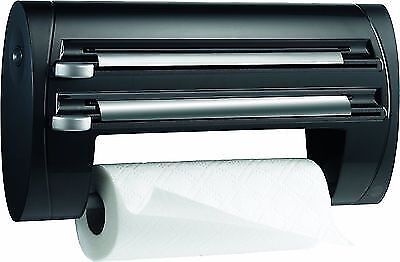 Superline 3-in-1 Kitchen Roll/Foil/Cling Film Dispenser
The
Superline 3-in-1 Dispenser
is a fine gadget that specialises in organisation, ease, and compactivity.
Not only does it tastefully hold your kitchen roll nicely on the wall, but it also holds your aluminium foil, cling film and allows for super easy cutting of the 3 due to its safe, patented cutting technology.
You can finally succeed at the swift, one handed aluminium foil cutting trick without the box falling off the counter and you having to roll it all back up.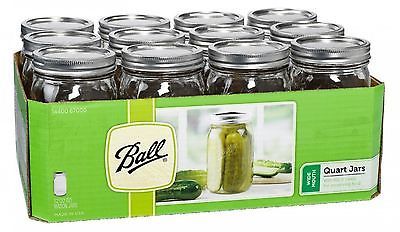 Mason Jars
Yes,
Mason Jars
- there is no better way to complete the list of kitchen multi-talents without acknowledging the functionality and majesty of the Mason jar!
If you are unaware of how multi-talented Mason jars are, have you ever had a smoothie served to you in a Mason jar? Wasn't it adorable?
Aside from that, they are great for baking, freezing, canning, storage, travelling and a whole lot of other things your creative mind can come up with. Plus, they are cheap!
This short but sweet list, if acted upon, can change the look, feel, and world of your kitchen in no time! You can blast your favourite music, spaciously dance around the kitchen and dig your hand through drawers without having to worry about a thing!

There are so many handy, multi-purpose and multi-talented tools out there in the world and the trick to saving that valuable counter and cupboard space is to replace all the clutter with these types of high quality tools.