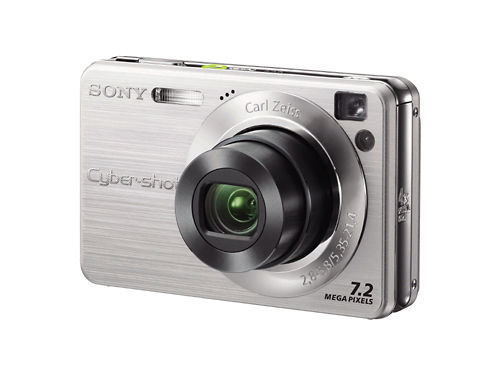 Despite the great numbers of people who have one or more digital cameras in their home, there are still some who remain sceptical about owning such a piece of equipment. What does a digital camera do that a smartphone cannot? What makes digital cameras so popular? Why are digital cameras better than film cameras? Why own a digital camera at all? Follow the guide below to discover the many reasons why owning a digital camera is worthwhile. Although the importance of these reasons can vary according to the needs of the individual involved, they will all be relevant in some form or another, but at different levels of importance.
What is a Digital Camera?
Before knowing whether it is worthwhile to own a digital camera, firstly any user needs to know exactly what a digital camera is. A digital camera is a camera that takes images (or even video) by recording them via an electronic image sensor. Digital cameras are incorporated into devices such as smartphones, PDAs, and other pieces of equipment. Digital cameras use a lens to focus on an intended spot for a photograph, with the shutter and diaphragm allowing an amount of light onto it before the image is taken.
The advantage of a digital camera over a traditional film version is that an image of a photograph that has just been taken can be shown on a screen to be viewed (and altered or deleted if necessary) almost instantaneously. The image is transferred to a central memory unit (sometimes an SD card, or USB stick, or another form of memory) for safe storage or transportation to an output device such as computer, where the images can be printed.
1. Making Memories
Nothing captures the memory of an event (wedding, christening, sporting event etc.) in the same way as taking photographs. It is primarily for this reason that cameras are so popular. They take an image of something in time and preserve in its entirety. There is no other method or piece of equipment available on the mass consumer market that does anything quite like a camera. Digital cameras are the best and easiest type of camera to use as they do not require film to be processed and photographs taken using them are easy to store and transferable to other pieces of electronic equipment, such as computers.
2. Ease of Use
Particularly for simple point and shoot cameras or compact cameras (which are at the cheaper end of the scale when it comes to digital cameras), it is as simple as pointing the camera at the intended photograph and shooting the picture (hence the name). This is as simple as taking a photograph on a smartphone and easy to do even for beginners with no experience of using a camera. There is nothing complicated or difficult about using a digital camera unless the user wants a more complicated model.
3. Manual Controls
For those who have more experience or want to learn how to create more professional-looking photos, modern digital cameras at the higher end of the spectrum have lots of manual controls that enable the user to change the look of a photograph in many different ways. Adjusting elements such as shutter speed, aperture, and ISO can make a photograph look very different, and those who have a bit of experience in this area can take some astonishing photographs. These manual controls are not usually available (and certainly not to the same level) on another form of digital camera, such as on a PDA or smartphone.
4. High-Quality Photographs
Smartphones, even the most expensive, high-end models, simply do not possess the same capacity to take the best quality photos in the same way that the high-end digital cameras do, and it is worth noting that the price difference between the two is often minimal (since mobile phones do other things too). It would never be advisable to buy a smartphone with the intention of using it as the primary source of taking photographs. Some point and shoot cameras are even smaller and lighter than smartphones on the market.
Of course, there are many applications available on the market (Instagram and Hipstamatic to name two) that are extremely adept at altering photos taken on a smartphone, adding filters that can change the whole look and feel of a photograph with just one press of a button. However, post-production effects are not the same as altering elements before the photograph is taken (as used on a high end digital camera), and a true professional photographer will easily be able to tell the difference.
5. Large Numbers in a Small Space
One of the major bonuses of using a digital camera (particularly over a film camera) is that memory cards used to store photographs are capable of storing large amounts of images. Memory cards are very small in physical form, but large numbers of images can be kept on them, especially the larger Gigabyte cards. The film used in film cameras must be fully used and printed before the camera can be used again, which means all the photographs taken have to be printed, taking up space. However, digital camera images saved on a memory card do not ever have to be printed at all, yet the amount of space that is taken up by them is minute in comparison to film negatives or prints.
Memory cards are also a useful way of transporting images from one output to another since by using memory card readers or USB sticks, images can be quickly viewed, altered, or printed via a computer or similar piece of equipment. Large devices, such as computers, are capable of storing even more digital photographs with ease.
6. Cheap to Print
Although digital photographs do not have to be printed at all, should the user need them to be, they can be printed using various companies with considerable ease and very little cost, particularly in comparison to printing film from film cameras. Bulk printing lowers the cost even further.
7. Versatility
Digital photographs can be altered and enlarged (or made smaller) to fit a variety of situations. The material on which photographs are printed can also be changed, such as the use of canvas to produce large images suitable for hanging on the wall. With the right equipment, they can even be created at home. Photographs can even be made into things such as mouse mats, blankets, bags, clothes, and many other items if the user desires.
Where to Find Digital Cameras on eBay
In order to find digital cameras on eBay, first head to the homepage. From here, using the links on the left hand side of the page, first select Electronics and then select Cameras and Photography. The page that loads will have all the listings in the category Cameras & Photography. From here, on the left hand side of the page again, select the link titled Digital Cameras. The listings on the page that follows will have all the digital cameras available on the eBay side. Listings can be narrowed down further according to brand name, type of camera (namely compact/point and shoot, bridge, and DSLR). Alternatively, use the search engine on the main homepage to look for listings according to keywords for the desired digital camera. If you're feeling really adventurous, consider buying a GoPro camera. You can even attach it to a drone to get truly unique capturing experiences.
Conclusion
There are many reasons why owning a digital camera can be useful in the modern world and why they have advantages over film cameras, smartphones, or not owning a camera at all. By doing a suitable and sufficient amount of research, a new user of a digital camera can take many images of events and everyday activities to keep forever. It is always recommended that a buyer carry out enough research into the type of digital camera suitable for them before making any purchase.