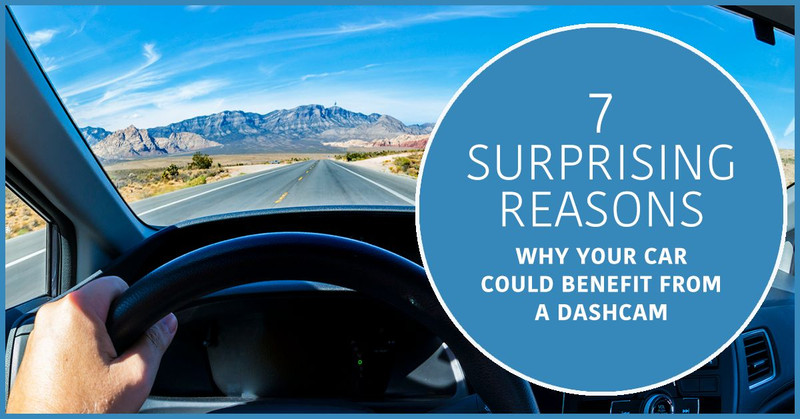 A
dashboard camera
or dashcam, as it's known, continuously records the view through a car's front windscreen and, if it has audio capacity, any sounds heard within earshot of the
car
. You might think that this is one bit of kit that your car really doesn't need, but there are a number of eventualities where it could come into its own.
1. The Independent Witness
In the event of a collision or other road traffic accident, an onboard dashcam could prove that you were actually the innocent party, despite the other party and witnesses claiming otherwise. The dashcam will have recorded the view ahead as you have seen it, the images saved on it could be used to prove your innocence. Although there is, of course, the chance it could be used against you too.
2. An Additional Security Measure
A dashcam can keep an eye on your car whilst it's parked and you're away from it. On many models, an automatic motion sensor will send the camera into record mode when it detects movement within or close to the car. Any damage inflicted on the car or theft from the car, within view of the camera, would be recorded. Some models even send what they are seeing to your
smartphone
, so you can check up on your car when you are away from it.
3. Insurance Protection
Evidence taken from the camera can be used to support insurance claims where you are claiming you weren't at fault. If your car is parked and unattended when it was damaged the dashcam may even log the
number plate
of the vehicle responsible.
4. Recorders of Abuse
If you're ever on the receiving end of verbal or physical abuse whilst driving around, the camera will catch that too. If you feel that the comments made or actions taken were breaching the law, this evidence can be taken to the police for further investigation.
5. A Document of Delightful Driving
Perhaps you managed to squeeze your car into a very tight parking space; splashed through a spectacular ford; or negotiated Hardknott Pass in Cumbria, the steepest road in England with a 33% gradient. You can have all these unbelievable driving skills recorded for all eternity with a dashcam. Next time one of your friends makes you watch a video of her new puppy rolling over, you have something to retaliate with!
6. Capture Your Road Trip
If you're off on a once in a life-time road trip, perhaps taking in the ups and downs of the Peak District; admiring Ireland's Wild Atlantic Way; or enjoying the Verdon Gorge through Provence in the south of France, you have what you're experiencing on record.
7. Shooting The Unbelievable
Every so often, something happens that no one would believe if they weren't there themselves. With the help of your dashcam, you can now record the moment you came across a wild goat in the middle of London or Madonna and her entourage passed in front of your car at a zebra crossing in Cornwall. Who will be able to refute you now?