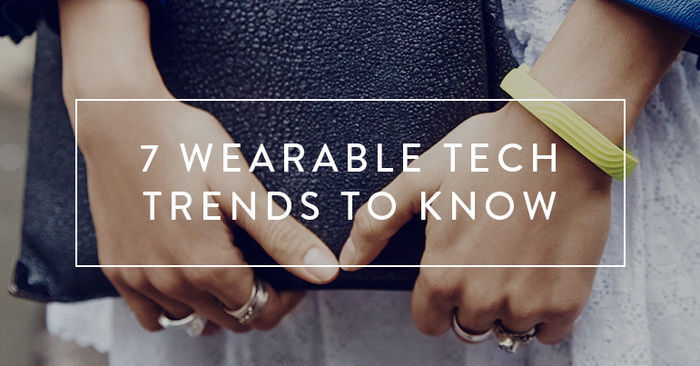 Ah, the world of wearable tech. A world filled with robotic glasses, watches that look like satellites and clothing that might as well be a space suit. Err… not quite.

Turns out, wearable tech is a lot more fashion-forward than you may think (hello, 18-karat-gold cocktail ring). Take a look at these seven pieces we know, love and can't wait to get our hands on.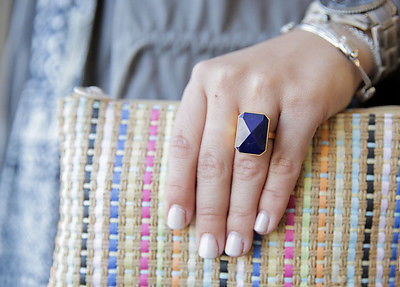 Ringly
Also known as "the cocktail ring that alerts you to just about everything," Ringly is a new line of jewelry that connects to your iPhone or Android via Bluetooth and buzzes ever so slightly when you receive texts, calls, emails or calendar reminders. As for how it looks, these rings are chic. Think semiprecious stones set in 18-karat-gold plating.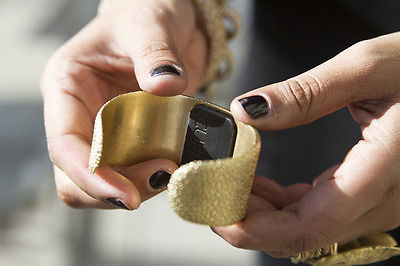 Cuff
Looking for a little peace of mind? The bracelets, necklaces and key chains in the Cuff line act as a personal alert system. The brand's innovative technology, CuffLinc, is a small device embedded into the accessories that connects to your smartphone and sends alerts to your trusted network when you're in a threatening situation.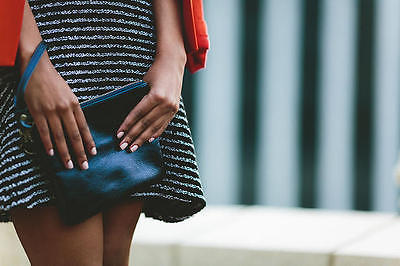 Everpurse
Introducing, the bag that charges your phone. Designed to accommodate the iPhone 5 to 6 Plus, the Everpurse technology is remarkably intuitive. When you're out and about, charge your phone by slipping it into a specified interior pocket. Then when you're back home, wirelessly recharge on the thin charging mat.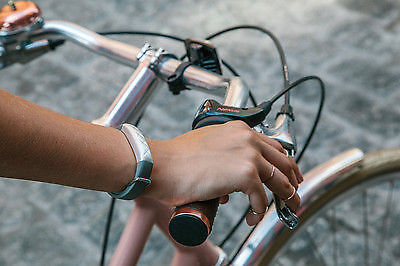 Jawbone UP3
When it comes to tracking calories/exercise/quality of sleep, we want to live our lives without, you know, obsessing. The UP band from Jawbone lets us have the best of both worlds. It looks like a relatively inconspicuous bracelet, but it records just about everything you do: how many steps you take, calories you burn, hours you sleep and even time you spend inactive.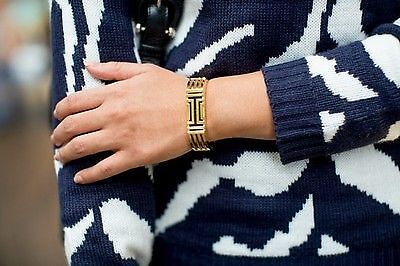 Tory Burch x Fitbit
Some of you simply don't work in environments where a chunky fitness bracelet fits in. So, executives, lawyers, and women who work in decidedly corporate offices, the Tory Burch
Fitbit
is for you. Though it contains the same technology as a standard Fitbit band, the Tory Burch version is sleeker and so much more elegant.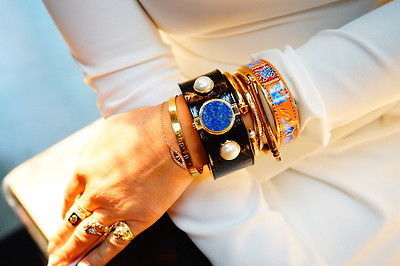 MICA Bracelet
Let us preface this by saying the MICA collection is smart jewelry for people withluxury taste. A collaboration between Opening Ceremony and Intel, the MICA bracelet is made with the most high-end elements they could find and hooks up to a variety of apps, like Yelp, Gmail and Facebook.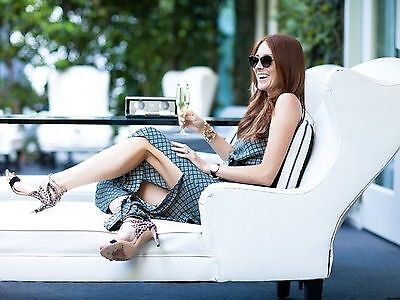 Stelle Audio Mini-Clutch
Made for those who want a place to stash their ID but also start our own party, theStelle Audio mini-clutch utilizes the highest level of mini-speaker technology and syncs up via Bluetooth so you can pump the jams whenever and wherever you please.