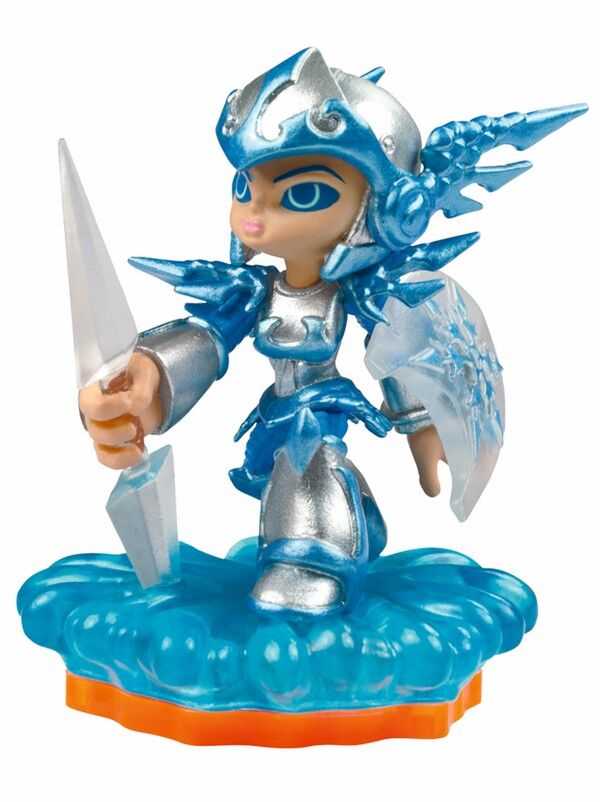 Many people choose to buy gaming merchandise related to their favourite games and this has become quite a trend in the recent years. Game merchandise and toys reflect one's love for a particular game and in some cases that person's taste of fashion as well. Contrary to common belief, game merchandise is not only meant for children and teenagers, but for people of all ages. Some of the most common types of gaming merchandise are T-shirts, caps, wallets, belts, toys, mugs, and more.
Being well-informed when shopping for gaming merchandise is always a good idea because it allows buyers to make sure they get great products and value for the money as well. One should shop around on eBay for great prices and make sure they buy original items endorsed by the gaming companies. This way, buyers can be certain the money they pay for game products or toys are going to the company that produced their favourite game.
Tip 1: Choose the Game Products and Toys with Care
When it comes to new gaming merchandise and toys, the options are virtually countless. Not only does one have to choose between numerous game titles, but they also have to settle on a specific type of products. Of course, a Starcraft fan for example can choose to buy T-shirts, mugs, posters, and action figurines featuring the favourite heroes, but many collectors tend to stick with one or two types of products for each of their favourite games.
Popular Gaming Merchandise and Toys
Some of the most popular types of gaming merchandise include T-shirts and other clothing items such as hoodies and caps. But stationery, drink ware, wall art, stickers, bags, hats, key chains, and various types of jewellery are also popular choices for many gamers. Calendars, underwear, teddy bears, and even yoga exercise mats and bed linen are further options.
Prices of Gaming Merchandise and Toys
Prices can differ greatly from one type of game product to another, so this is another reason for which one should choose the product carefully. Some gamers prefer to spend more on the actual games than on merchandise, so they may have a set budget when shopping for such products. Finally, if buyers wish to buy gaming merchandise and toys as a gift for a family member or friend, they should make sure they know exactly the favourite games of the person receiving the gift as well as their clothing size and preferences when necessary.
Tip 2: Shop Around as Much as Possible
It goes without saying that once buyers have determined the type of product they want, shopping around can be of help. In the majority of cases, buyers can find the same product available from several different sellers on eBay, so it pays to compare prices carefully. Many gamers prefer to buy sets that comprise a new game together with one or more gaming merchandise items. For example, one can choose to buy an Xbox 360 Kinect Game together with a plush toy. This is a very good idea for those looking to offer gaming merchandise as a gift for a child or teenager. By choosing to buy such sets, buyers can end up paying less than they would when buying the items separately. Nevertheless, comparing prices from various sellers is a great way to find a certain product at a great price.
Tip 3: Check the Product Description and Photos Carefully
Buying new gaming merchandise and toys online on eBay means that buyers cannot inspect the items in person prior to purchasing them. However, there are several ways in which buyers can determine whether the product they want to buy is exactly what they need. One of them is reading the product description carefully. This often contains all the information buyers may need to make a knowledgeable purchase. For clothing items such as T-shirts featuring characters from the games, buyers should pay attention to the sizing information provided as well.
Another way to ensure buyers are selecting the right product is to look at the photo of the product label. A good thing to keep in mind when shopping for new gaming merchandise and toys on eBay is to only buy from sellers who have at least a photo of the product they are selling. This is a chance to get a good idea about the way a certain gaming product looks like. Ideally, products should have more than one picture in order for buyers to be able to see the items they are interested in buying from several angles.
Tip 4: Look for Limited Editions
Limited editions are highly valued in the world of gaming when it comes to games themselves and to gaming merchandise as well. As their name suggests, rare editions of various types of merchandise or game sets including diverse merchandise together with the game disks are produced in a small number and they have a high reselling value. Whether one is looking to buy limited editions of gaming merchandise and toys because they want to enhance their collection or they are looking to make a profit, there are several things to take into account before making a purchase. One of the most important things is making sure the items are in mint condition. With these items, sometimes merely having an unopened package is not enough if this is not perfectly preserved. This is especially important for those who are thinking about the reselling value of the items.
Tip 5: Contact the eBay Seller
There are situations in which buyers cannot determine if a certain type of gaming merchandise or toy is exactly what they would like to buy. If reading the product description and having a good look at the photos is not enough, buyers can easily contact the seller directly in order to find out more details. In most cases, they are more than happy to answer to all queries. Buyers should make sure they have all the information they need before actually purchasing an item, as this can save them both time and money.
Tip 6: Read a Couple of Reviews
In the case of expensive items such as figurines in a limited collector's edition that can cost up several hundred pounds, it is important to read as much as possible before spending the money. Fortunately, there are plenty of specialised websites where gaming aficionados leave comprehensive reviews on a variety of products. Buyers should read at least a few such reviews in order to get a better idea about the items they are looking to purchase. A good tip is to read both positive and negative reviews and balance the facts before buying.
Tip 7: Watch Out for Hefty Postage Fees
The final tip is related to the postage fees one has to pay in order to get their new gaming merchandise and toys delivered. While many sellers use cheap delivery services, buyers should watch out for hefty fees. One simple way to avoid them is looking for sellers located in the same area, as this may reduce the postage costs. Some sellers offer both standard and express delivery and buyers who do not necessarily wish to get their products the next day can choose the cheapest option and thus save some money.
How to Find New Gaming Merchandise and Toys on eBay
Whether you are passionate about video games and are looking to enhance your collection of merchandise related to your favourite games or you are looking to make a profit from selling these items at a better price, eBay is one of the best places to shop for new gaming merchandise and toys. There are few places that offer such a large selection of gaming related items and a great thing about it is that you have access to products from all corners of the world.
Even if you feel overwhelmed by the number of items you can find on eBay, you should know that it is actually easy to find the type of gaming merchandise you want. All you need to do is type the name of the item you are looking for into eBay's search bar. For example, if you are looking for Zelda figures, you should type ' Zelda figure ' into the search bar and then browse through the several pages of results you get and look for the right one for your collection.
Conclusion
Gaming merchandise and toys are popular with gamers of all ages and these items are also a great way to enhance the gaming experience. Gaming merchandise and toys make great gifts as well and there is one available for any budget, especially when shopping on eBay. In addition to that, these items can sometimes be both fun and practical, as it is the case with T-shirts or hoodies featuring characters or logos associated with popular games.
Those who are looking to buy gaming merchandise for their collection should start their quest on eBay, as the website is home to thousands of such items. Regardless of one's favourite game and budget, finding something suitable is quite easy when shopping on eBay. The ease of use and the fact that one can access items from all around the world from the comfort of their home makes eBay a one-stop shop for new gaming merchandise and toys.