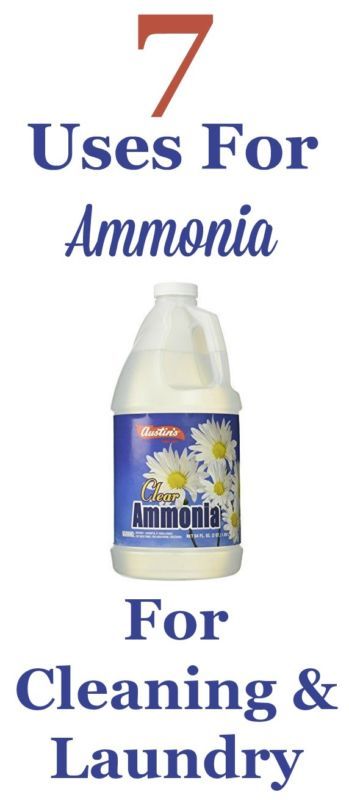 Household ammonia has been a cleaning staple in homes for years and with good reason. It's an effective general purpose cleaner that works well for removing baked on grime and provides a non-streak shine. In addition, it works wonders in the laundry. To help you use this staple cleaning ingredient to its fullest here are 7 ways to use ammonia in your home for cleaning and laundry.
Before I begin with all the ways to use this product let's make sure we know ammonia is so effective because it is so strong. Household ammonia already comes diluted in between a 5-10% concentration, typically, but for many uses it still needs to be diluted even more. Also, please note you can purchase household ammonia and something called sudsing ammonia. Sudsing ammonia has soap added to it, and while this can be handy in some situations, I suggest purchasing the non-sudsing variety and adding your own soap, as needed, so you can use ammonia even in ways where the added soap would be unnecessary.
In addition, make sure you also keep safety and effectiveness in mind. Ammonia is an alkaline cleaner and therefore it is often used to neutralise acidic substances. Be very suspicious of any cleaning recipes you see that combine ammonia and
vinegar
, because since one is acidic (vinegar) and the other is alkaline (ammonia) they effectively cancel each other out, meaning you are actually making it more difficult to clean when they're combined. But in addition and more importantly, never mix ammonia with chlorine bleach. The combination of these two ingredients produces toxic fumes. So without further ado, here are 7 ways to use ammonia for cleaning and laundry.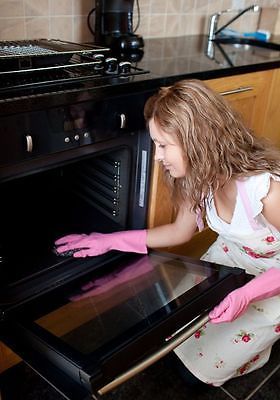 Clean Your Electric Oven
One of the best uses for ammonia is to clean an electric oven. To do this heat your oven to approximately 150 degrees Fahrenheit and then turn it off. Then, place a small bowl containing 1/2 cup of ammonia on the top shelf and on the bottom shelf place a large pot of boiling water. Then, close the oven door and let it all sit overnight. The next morning all of the baked on grease and grime will be loosened up. Once you've removed the bowl and pot you can begin the task of scrubbing your oven, once the oven has aired for a while (it's best to do this when you can circulate some air into your kitchen). Scrub using a sponge or cloth you don't mind throwing away afterwards dipped periodically in a warm water, a few drops of
washing up liquid
and some more ammonia.
Remove Concrete Stains
If you've got discoloured stains on your concrete you can remove them with a mixture of 1 cup of ammonia diluted in a gallon of water. Pour onto the discoloured concrete, scrub well, and then rinse off completely with a hose.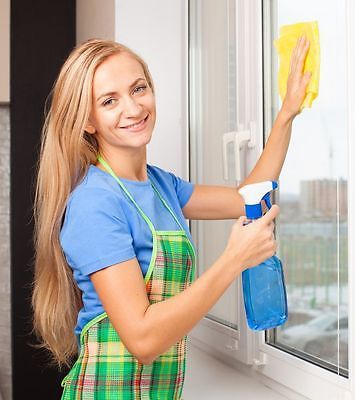 Clean Windows
Ammonia is a common ingredient in glass cleaners for a reason. It works well for cleaning and doesn't tend to leave streaks on your glass since it evaporates quickly. A simple recipe is one cup of ammonia diluted in 3 cups of water.
Laundry Detergent Booster
Because ammonia is an alkaline substance it can be used as a laundry booster. It will help brighten laundry and also its alkaline nature helps detergents perform better. You can add 1/2 cup of household ammonia to the water, along with the detergent, before you add clothes into the washing machine.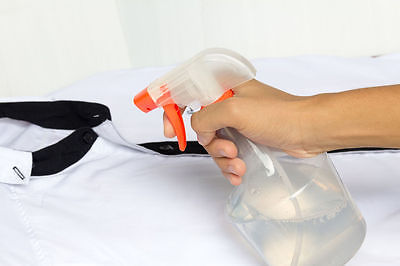 Ammonia is also a great general laundry stain remover. Here's a homemade laundry pre-treater recipe that you can mix up and use on most stains: 2/3 cup washing up liquid, 2/3 cup ammonia, 6 tablespoons of baking soda and 2 cups of warm water. Mix all the ingredients together into a spray bottle and use like you would any other laundry pre-treater.
Remove Pencil Marks From Clothing
How many times have you or your child accidentally dropped a pencil and made a mark on your clothes? These pencil marks are surprisingly difficult to remove for something that is supposedly erasable. But ammonia to the rescue! Add just a couple of drops of undiluted ammonia onto the marks and then rinse. (If you're concerned about the ammonia causing damage, make sure to test on an inconspicuous area first.) Often the pencil marks are then gone!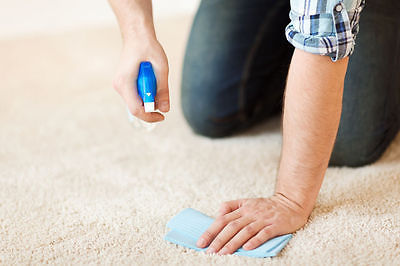 Finally, ammonia can be removed to remove a large variety of carpet stains and spots. Mix up a solution of 1 cup of ammonia and 1/2 gallon of water and then lightly spray of sponge onto the stain. Once the stain is removed make sure to rinse thoroughly so the ammonia does not continue to work on the carpet and then let dry thoroughly.
Again, always test first in an inconspicuous area to make sure the solution does not discolour your carpet fibres and never use this solution on a wool carpet. Ammonia actually dissolves wool fibres!
How do you use ammonia in your home? Have I missed any of your favourite uses? I'd love to hear about it in the comments below.
In addition, don't miss even more tips and tricks I've shared by
following Household Management 101 here on eBay.
Here are some of my additional guides below. (Check my profile for the full listing.)