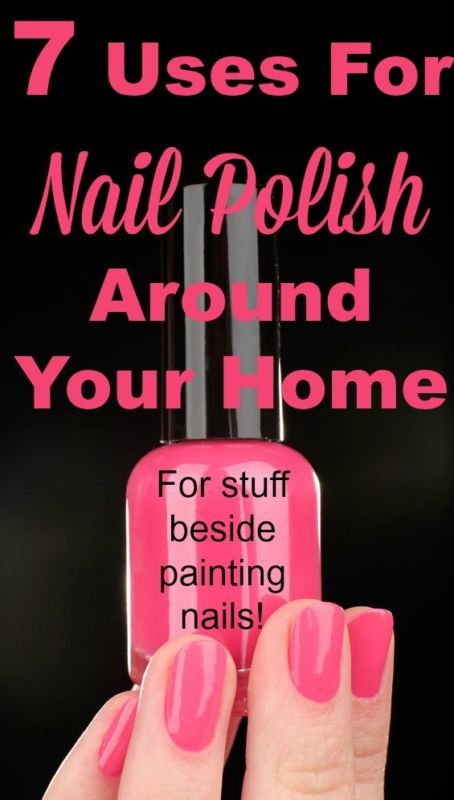 Have you ever seen the perfect shade of nail polish, excitedly bought it and used it, and then realised it's not the perfect shade after all? It happens to the best of us, but you don't have to let that bottle of nail polish go to waste. Instead, I've listed 7 uses below for nail polish around your home for stuff beside painting your nails.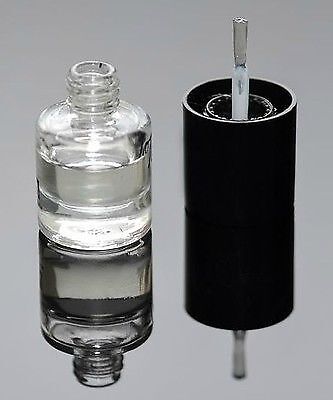 Before I begin listing the uses though, I wanted to make a note of the different uses of both clear nail polish versus coloured varieties.

It is always handy to have clear nail polish around in your home, but surprisingly it is not the best choice for several of the uses below. In fact, of the seven uses listed, three require clear nail polish, three require nail polish with colour and one could use either. So there's ideas for both types you may have in your collection.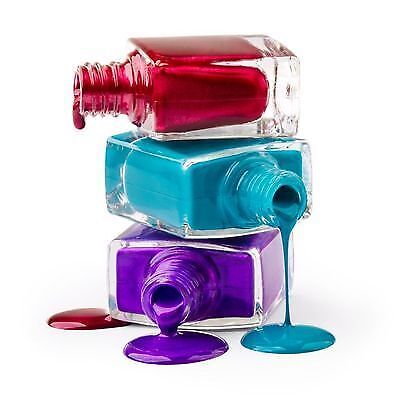 7 Unusual Nail Polish Uses
1. Mark levels on containers to make it easier to see. Have you ever squinted trying to see the lines on a washing liquid cap, or have the lines on your
measuring cup
started to fade with lots of use and washes? You can use nail polish to make these lines and marks show up better so it's easier to measure using various containers.
2. Label sports gear. If your child (or you) play a sport or game where many people have similar looking equipment a small marking on the equipment with nail polish can help you distinguish your baseball mitt, golf balls, etc. from someone else's.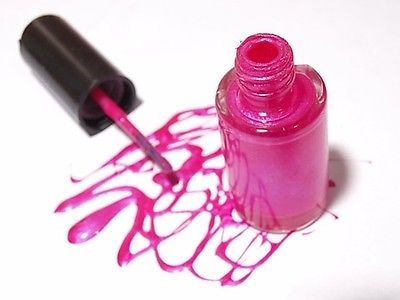 3. Prevent rust rings from metal containers. If you've ever got a rust ring on your shower floor or ledge from a can of shaving cream you'll appreciate this trick. Just paint a coating of nail polish over the metal bottom lip of the shaving can cream that always seems to rust to prevent that from happening!

4. Prevent tarnish on costume jewellery. Cheap jewellery (not the good stuff) is pretty until it tarnishes and then leaves marks on you, your clothes or begins to look dull. Use clear nail polish to paint a coating over the back of the costume jewellery to prevent this tarnish.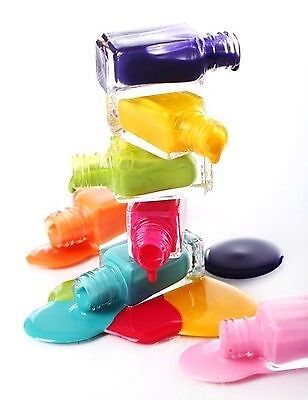 5. Prevent frayed fabrics from unravelling. If you see a small fray on a piece of fabric, such as the lining of an item, or the ends of ribbons for gifts or hair bows, you can paint a small amount of clear nail polish onto the frayed edge to prevent it from getting worse.
6. Stop a run in your tights. Similarly, if you notice a small run in your tights even after you've got them on, you can paint some clear nail polish over the run and stop it from getting bigger and more noticeable.
7. Add colour to your keys to make it easier to find the one you need. Do you have a lot of similar looking keys on your
keyring
? If so, it is all too easy to stand there fiddling around looking for the right key for way too long. To fix this paint the head of the key (the part not put into the lock) with nail polish. If you'd like to, make your keys rainbow coloured, with each key a different shade and you'll much more easily and quickly identify the one you need when you need it.
So how do you use nail polish around your home? I'd love to hear what you do in the comments below.
In addition, don't miss even more tips and tricks I've shared by following
Household Management 101
here on eBay.
Here are some of my additional guides below. (Check my profile for the full listing.)
Add a caption
15 Uses For Salt Around Your Home For Cleaning, Stains & More
Add a caption
10 Uses For Hydrogen Peroxide For Laundry & Cleaning