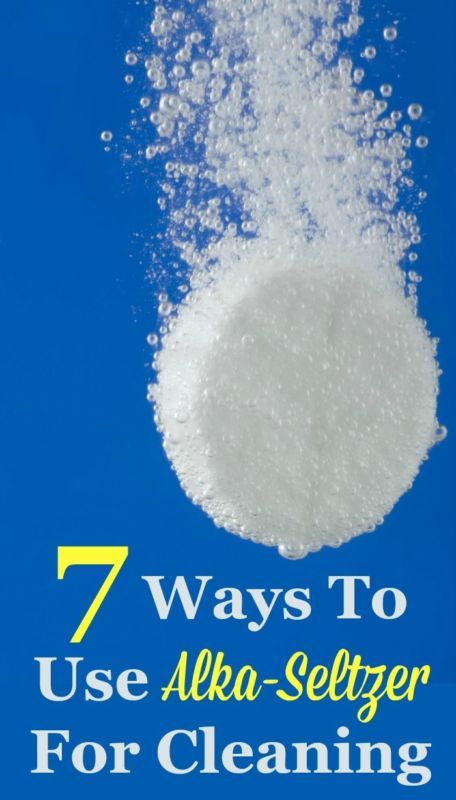 Who can forget the advert jingle, "Plop, plop, fizz, fizz, oh what a relief it is," for Alka-Seltzer? Well these effervescent tablets, billed as relief for your heartburn and stomach aches, can do so much more! They are also a simple and effective way to clean things within your home. So the next time you're in a pinch for a cleaner, or if you find you've got extras of these tablets, you'll know 7 ways to clean with them, listed below.
Make sure for all these uses listed below that you're using the original version of this product and not a flavoured variety or the Alka-Seltzer Plus variety, used for colds and flu. These later variations have a colour dye added to them which means they're not ideal for cleaning, but the
plain original version
is perfect!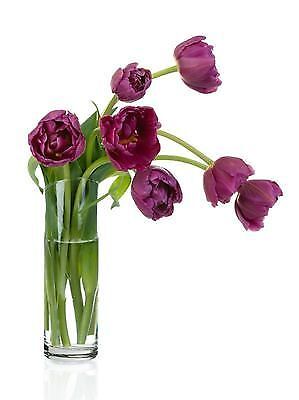 Clean Vases
After you've had water and flowers in a vase for a while you know how a film or ring sometimes forms that is hard to reach and remove once you're ready to clean it? Alka-Seltzer tablets are the perfect way to clean those vases, especially the narrow ones where it is hard to reach in to give them a good scrub. Just add water and two tablets and let them fully dissolve. The active ingredients in the tablets, which include
baking soda
and citric acid, along with aspirin, will help dissolve those deposits even without scrubbing and will rinse away the ring when you rinse out the vase.
Clean Coffee Makers
Your
coffee maker
needs regular cleaning and a great way to clean it is to use four of these tablets. Dissolve the tablets in the water you'll brew with and then run the machine with that water, pour out the brew and then run your machine again, this time with plain water. Again pour out that water and then your machine will be nice and clean and ready to brew coffee in again.
Clean Toilets
Toilets can also get a nasty ring around them from hard water build up, among other things. Drop four tablets into the toilet bowl, let them dissolve completely and then let the water sit even longer, at least 20 minutes and up to overnight. Then, use a toilet brush and clean the toilet with ease.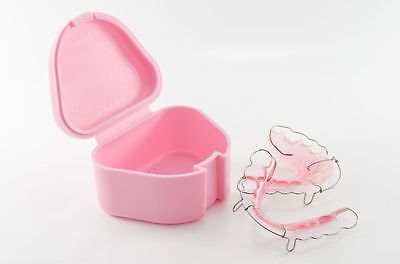 Clean Retainers
Retainers can get gross fast, but since you or your child put them in your mouths, you've got to get the retainer clean. You can add one to two Alka-Seltzer tablets to a glass of water and then drop in your retainer for about 20 minutes to clean and remove gunk in those hard to clean spaces. Then, gently scrub with your
toothbrush
and you'll be ready to use your retainer again.
Clean Porcelain Sinks
Porcelain sinks are lovely until they begin to show dirt, which unfortunately they do very easily. You can clean them by adding water and two to four tablets, depending on the size of the sink. Let the tablets dissolve completely and then scrub gently with a non-abrasive cleaning cloth to get a nice clean sink again.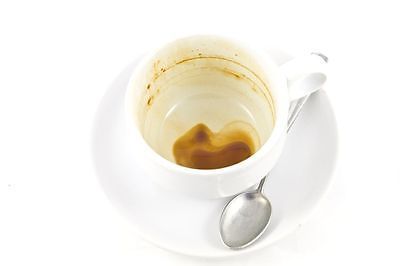 Clean Coffee Or Tea Stains In Mugs
If you've got a favourite mug or cup that you drink your coffee or tea in, consistently, with time you may notice a residue of tea or coffee staining the inside of it. No worries though. Just drop in a half or a whole tablet into a mug filled with water, let the tablet dissolve and then simply wipe away the stains and rinse.
Clean Some Jewellery
Have your rings lost their sparkle? If so, fill a bowl with water and add two Alka-Seltzer tablets and then your ring. Let it soak for two minutes and then very gently brush away the dirt and debris with a clean soft toothbrush to leave behind sparkling jewellery again. This works best for hard stones like
diamond rings
. It should not be used on either pearl or opal jewellery.
How do you use Alka-Seltzer, or its cleaning cousin, denture tablets, around your home for uses beside the obvious? I'd love to hear what you do with them in the comments.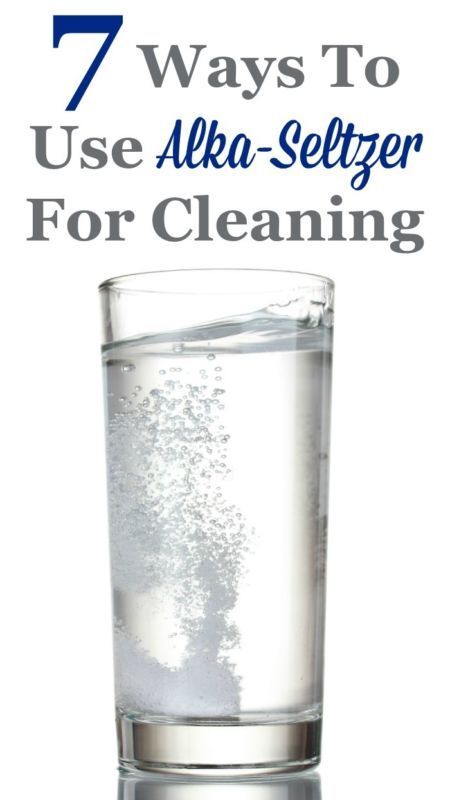 In addition, don't miss even more tips and tricks I've shared by
following Household Management 101
here on eBay.
Here's some of my additional guides below. (Check my profile for the full listing.)