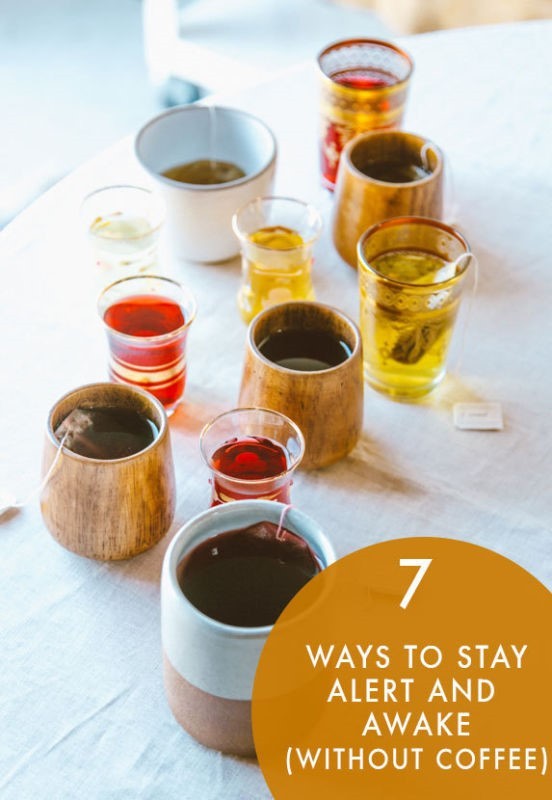 I love all things coffee, but just like with all things in life, I try not to overdo it! When coffee is unavailable or I just want to lay low on the caffeine, I've learned to give myself a quick jolt in other ways! There are a few tricks (all natural) I've adopted that help wake me up in the morning and get me through the midday slump. Check them out below!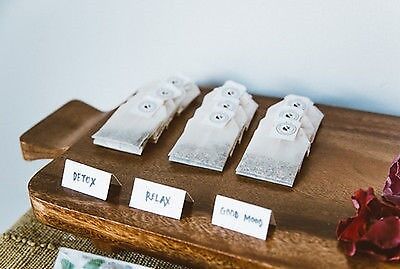 Drink Green Tea
I keep a stash of
green tea
in my office for those unavoidable afternoon slumps, or just to make me feel cosy and improve my health. With slightly less caffeine than coffee, a
cup
of green tea is loaded with antioxidants and is a great alternative to coffee! It is a great way to get your caffeine in without all of the jitters.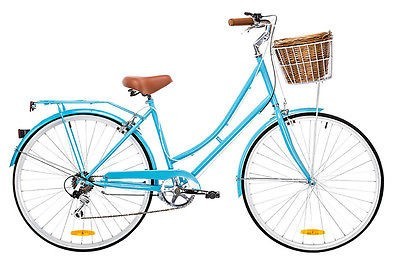 Get Moving
The short distance from my home to studio is the perfect amount of time to get my blood flowing in the morning. If you feel sluggish, grab your
workout gear
and go for a jog. This is the perfect way to get your blood flowing fast. No time for a walk? Sneak in a few jumping jacks at your desk!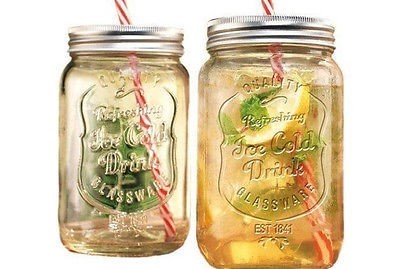 Stay Hydrated
Dehydration can make you feel super blah and drained! Keep a
water bottle
with you at all times and hydrate through the day. Have a hard time drinking a lot of water (like I do)? Jazz it up with fresh fruit or try coconut water. To hydrate in other ways snack on water packed fruits like watermelon and celery. Check out my other
guide
on creative ways to stay hydrated.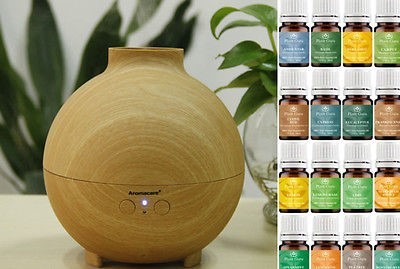 Use Essential Oils
When you feel like you could hit snooze for a few more hours, lean on your essential
oils
. Lemon, orange, grapefruit,
bergamot
and peppermint oils are known to give that extra boost. Make things easy and add it to a diffuser. Quick tip, there are many types and ways to use essentials oils, be sure to read all of the labels for proper use. I like to use a drop of mint oil and rub it into my scalp to make me feel awake and alert!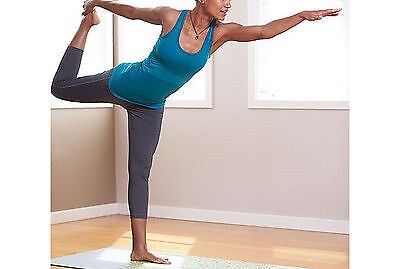 Stretch
To stay fresh throughout the day take multiple stretch breaks. Stretching gets rid of built up tension and stress that's stored in our muscles. When you stretch, make sure to breathe deeply! This combo is sure to get the blood moving and oxygen flowing to your brain. Keep a
yoga mat
near your desk or roll it out while you watch your favourite show.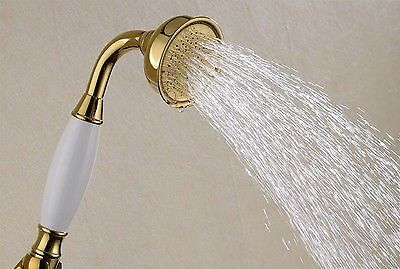 Cold Water
If you usually shower at night, try switching to mornings! Hop in the shower for a quick rinse off. Use a body soap that has citrus in it and
exfoliating gloves
. For an extra jolt, crank that temp down and make it icy! No time for a shower? Splash cold water on your face when you need a boost.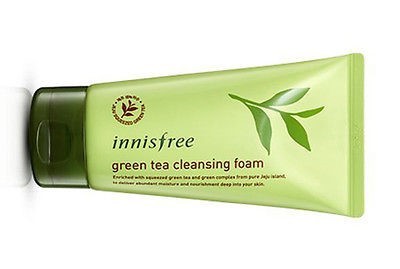 InInfuse Mint In Your Face wash
Follow up that cold splash of water with an invigorating face wash. Find a
face wash
that has mint, citrus or even a scrub in it! The scent alone will wake up those senses and give you an all-natural burst. Studies have shown that peppermint is great for brainstorming. It invigorates the mind, promotes concentration and stimulates clear thinking.