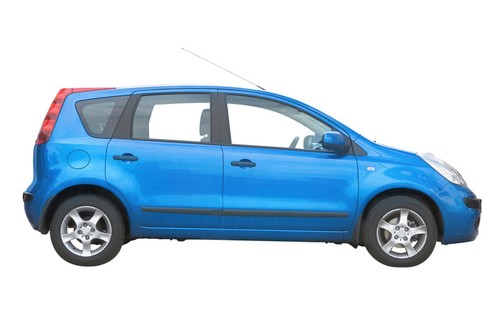 For consumers driving a hatchback , the experience may be less than exciting. It is not exactly a sports car, and a hatchback does not give off particularly dazzling feelings. However, with a bit of creativity, hatchback owners can add some modern vibes to a vehicle affordably and easily by purchasing car accessories on eBay. Owners do not have to spend much money or do any major renovations to add a subtle, spicy look to a hatchback, and it is fun, too.
Drivers do not have to feel like their hatchback is impersonal; adding some accessories can make a hatchback feel a bit more customised and allow them to put a more personal stamp on the vehicle. You can turn a drab hatchback into a cool, unique car simply by adding some fun, flashy, and colourful accessories to create an updated look for any hatchback, no matter what the colour, model, or style of the vehicle is.
Idea 1: Car Vase
Drivers can clip a tiny car vase to the dash to add a touch of flair to the inside of the hatchback. These are typically small, clear vases that may or may not have added rhinestones, and an artificial flower such as a bright daisy, mum, or rose that easily slips inside to create some colour in the car.
Some vases clip to the air vent, and some attach to the dashboard area. The flowers also look stylish and add an appealing touch to a vehicle. Consumers can match their flower to the colour of their car for a coordinated look. The fun thing about having a car vase is that the flower can be switched out at any time and replaced with a different colour or style of flower whenever you get bored. This creates a different look in your hatchback and allows some customisation for the decor of the car's interior. It is a small, but fun touch that adds a bit of cheer.
Idea 2: Tax Disc Holder
Drivers who want to add style to their vehicle should skip the boring tax disc holder colours. Consumers can slip their tax disc into an easy-to-install magnetic or adhesive cover, such as a bright colourful tax disc holder, a holder with graphics, or a holder that is embossed with the car's logo, such as a Jeep tax disc holder. Some covers even have favourite characters on them, such as Hello Kitty or consumers can find ones with their favourite singers.
A unique tax disc holder is an affordable way to add a touch of creativity to a somewhat drab automobile, and represent the owners' personalities a bit. A tax disc holder may also include a funny saying or slogan, or represent your favourite football team, such as Manchester United. Some tax disc holders come with a spot for a photo, and you can add your own favourite picture for a truly unique type of tax disc holder.
Idea 3: Seat Covers/Steering Wheel Cover
You can add a refreshing and personal touch to a hatchback by creating a whole different look inside the vehicle. This is easily accomplished by changing the way the seats and the steering wheel look. You can buy easy-to-install seat covers. Seat covers can be purchased in many designs, styles, colours, and patterns, and various styles include animal print seat covers, or pink and black, or red and black racing style seat covers.
Steering wheel covers can be purchased to match or complement the seat covers, or in various designs like floral patterns, solid colours, animal prints, or characters or themes like Hello Kitty, butterflies, skulls, or dragons. There are even wild looking faux fur steering wheel covers that are soft to the touch and make a strong style statement.
Idea 4: Consoles
A console is a good way to spruce up the interior of a hatchback, and keep everything conveniently within arm's reach. There are a few different types of consoles and car organisers, from visor organisers that hold CDs so they do not get scratched, to centre consoles that keep everything from coins to your smartphone and cup of coffee easily accessible. When drivers carry items in the boot that may be needed for emergencies, or shopping bags, sporting equipment, or kids' toys, a boot organiser is a great option for vamping up the boot and keeping it clean and nice.
Idea 5: Air Fresheners
Nothing adds kick to a car like an air freshener. Not only do air fresheners add a new look, but they also smell nice. An air freshener can add a bit of pizzazz to the rearview mirror, and they are very affordable. Some options that buyers may encounter while shopping for air fresheners include artistic air fresheners, like the girl with balloon air fresheners, or air fresheners with funny sayings on them, like "Girls Just Wanna Have Fun" and "Get In, Buckle Up, Hold On!".
Jelly Belly air fresheners are also fun, and trendy air fresheners may include options like heart-shaped air fresheners, fresheners shaped like flowers, or skull air fresheners. An alluring air freshener can add zest to a hatchback. The Magic Tree brand is another popular type of air freshener that features scents like vanilla, black ice, and berry.
Idea 6: Rhinestone Stickers for the Interior
Hatchback drivers can dazzle their dashboards with rhinestone car stickers for the hatchback's interior. Crystals are self-adhesive and can adorn the plastic areas in the car, such as around the air vents, stereo, and console. The stickers can be used on any surface they can stick to. There are also rhinestone stickers shaped like animals or flowers, made of brightly coloured rhinestones, or sassy foot-shaped crystal stickers. Installing stones on the hatchback's interior infuses it with personality.
Idea 7: Decals and Aerial Toppers
Consumers can jazz up their hatchback by placing a few fun decals on their car's exterior. Some options for exterior car decor include lips decals, flower stickers, bows, or characters like Betty Boop or Spiderman. A decal with a tiara on it, or a flaming skull, are other options.
No matter what sticker you choose, lively car decals can add something extra to a hatchback and give it some spice. Decals also offer decorative design options like flames, tribal designs, dragons, and moustaches. Pop an aerial topper on the antenna for a lively bit of decoration, such as an animal-shaped topper, happy face, Union Jack flag, or a Disney character such as Nemo.
Car Accessories Options
Whether consumers want to add some class to the exterior or the interior of their car, there are many options. You can find fun, spunky hatchback accessories for affordable prices and for every type of hatchback.
| | |
| --- | --- |
| Exterior Accessories | Interior Accessories |
| Stickers and decals | Seat covers |
| Eyelashes and lip decals | Steering wheel covers |
| Emblems | Floor mats |
| Aerial toppers | Tax disc holders |
Car accessories can also serve double duty. Items like visor organisers can vamp up the car and hold CDs, and sun shades can add style but protect vehicles from the harsh rays of the sun and the ensuing damage they can do. Car accessories can rescue a hatchback that is lacking in personality, and add something trendy to a car that is sorely lacking in imagination.
Buying Car Accessories to Vamp Up a Hatchback on eBay
If owners are fed up with the boredom of their hatchback, it is time to head to eBay to grab some items that can vamp up an everyday vehicle and help make it something a little more special. If you know exactly what you are looking for, you can use the eBay home page or any internal page to key in specific items, such as " car eyelashes". Another option is to navigate to car accessories and do some browsing. You can search by categories such as seat covers, or work with a specific price range by setting your limit with the customisable price range option.
Purchase colourful car accessories from Top-rated sellers,, and if it something specific like car seat covers, read the seller's listing carefully to ensure that it fits your particular make and model of hatchback before your purchase. Comparison-shop to find the best deal, and ask local sellers if you can do a personalised pickup to avoid costly shipping fees, and enjoy a one-on-one buying experience that can only happen on eBay.
Conclusion
Buyers can take a car from drab to fabulous with some exciting, fun accessories to vamp up a hatchback. Adding accessories to a vehicle also creates a more personal driving experience, and adds some fun to driving. Consumers who customise their car feel like the car reflects a bit of their personalities. Fun items like car decals make drivers smile each time they see their vehicle, and they should never have to work too hard to find their car in a full parking lot. Accessories make a car stand out, give it some style, and add some sassiness, all of which can make the most mundane hatchback a much more exciting vehicle.
Car accessories are also affordable, especially for buyers shopping on eBay. It does not take any tools, hard work, or much money to create a cool look for a car whether it is for the interior of the hatchback or the exterior.