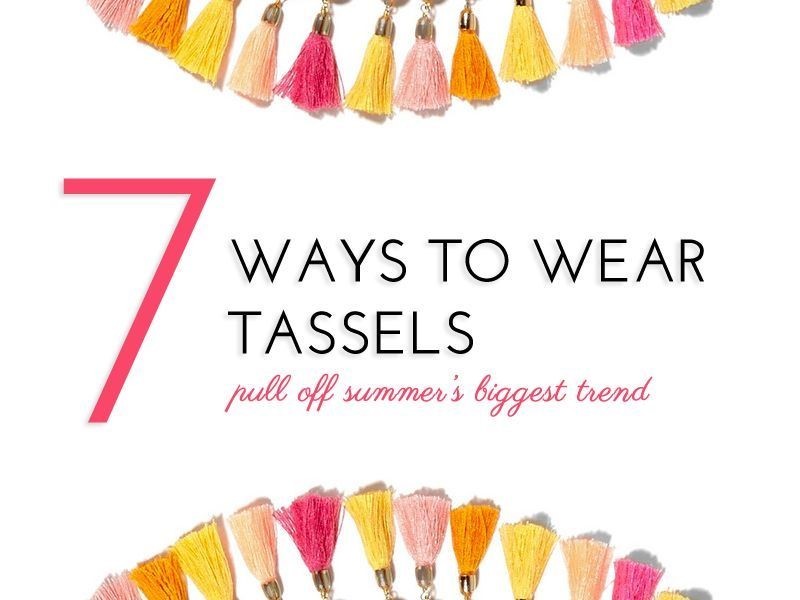 Tassels are having a major moment this year. They're adorning bags, spicing up sandals, and add flirty movement to hemlines. The trend is hard to avoid -- and why would you want it? Tassels add carefree "joie de vivre" to your ensemble with minimal effort. Read on to discover seven easy ways tassels can add a playful boho element to your wardrobe.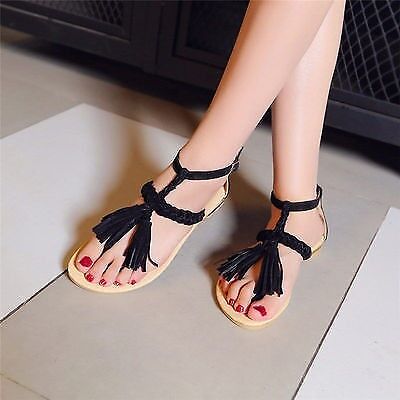 1.) Fancy Feet
Wear the trend down to your toes with a pair of
tassel sandals
. Opt for flat sandals, which pair best with ethereal summer dresses and oversize tote bags. You want your look to remain casual.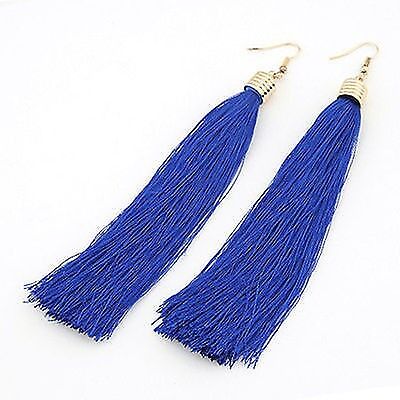 2.) Shoulder Dusters
A pair of
tassel earrings
in a bright-colour silk lends movement to a summer outfit, giving it a breezy island vibe. Tie your hair back into a slightly messy ponytail for maximum impact.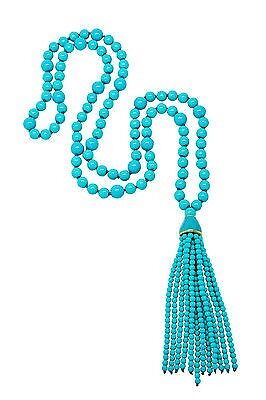 3.) Great Lengths
If your summer wardrobe is filled with short A-line frocks or loose blouses, a long
tassel necklace
will become your go-to piece. The playful pendant shines against shapeless dresses and makes your boho dresses and blouses look chic.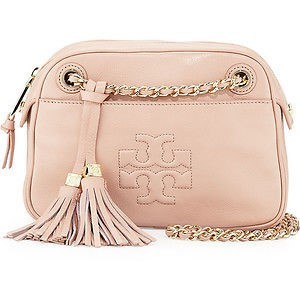 4.) In the Bag
When you start looking into
handbags with tassel embellishments
, you're going to run into a lot of fringe. That's a wonderful substitute in this situation because it still gets to the heart of what this trend is about: being effortless and playful. If you're set on something with a tassel, check out
Tory Burch's "Thea" collection
that comes embellished with one, or clip a
tassel charm
to a bag you already have in your collection.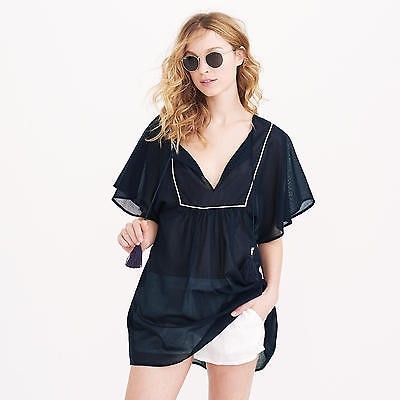 5.) Top It Off
Lace-up tunics and tops are another huge trend this summer. Many of these lace-up shirts have tassels on the ends, making it an easy way to nail two trends at once. Alternatively, look for
tunics that have tassels
at the end of neckties. The beach essential can be worn for day with shorts or slim white jeans.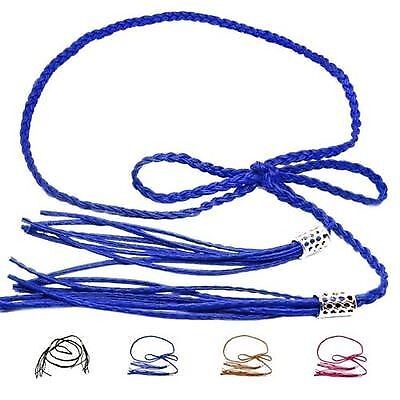 6.) It's a Cinch
If you can't find the right dress with tassel embellishments, go ahead and add your own with a
tassel belt
. The best ones for the season are thin and either made of suede or fabric. Wrap it around the waist of a '70s-inspired dress and tie into a simple knot, letting the ends and tassels hang down.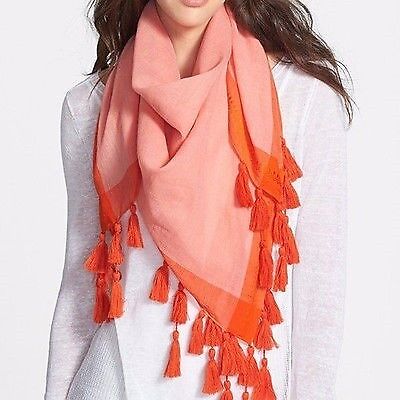 7.) That's a Wrap
Don't wait until summer to officially break out the tassels. Start wearing them now with a tassel-embellished gauze scarf. This is undoubtedly the most accessible way to wear the trend no matter what your personal style aesthetic is. In fact, a scarf similar to the one on the left would be darling with a preppy striped shirt.