Buying new wheels is an exciting time for any car guy, and a sure-fire way to change the look of your car. However with so much choice on the market, it can be difficult to make the decision that will suit your car the best. Don't worry, we've whittled the choice down to 7 great options that will suit just about any Japanese car.

* Prices do not include tyres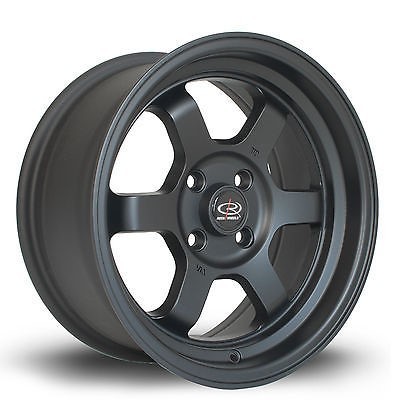 1. Rota Grid V
The
Rota Grid V
is a very popular choice these days, and it's no surprise; coming in a myriad of colours, sizes and stud patterns, you can be certain that there's a Grid V that will fit your car.
Sporting the same spoke pattern as the standard Rota Grid, the Grid V is more suited to smaller cars thanks to the generous dish provided on even the smallest models - you can guarantee that the Grid V will look great no matter what they're fitted on.
Average price for set of 4*: £650
Also try: Rota Grid, Volk TE37, SSR Type C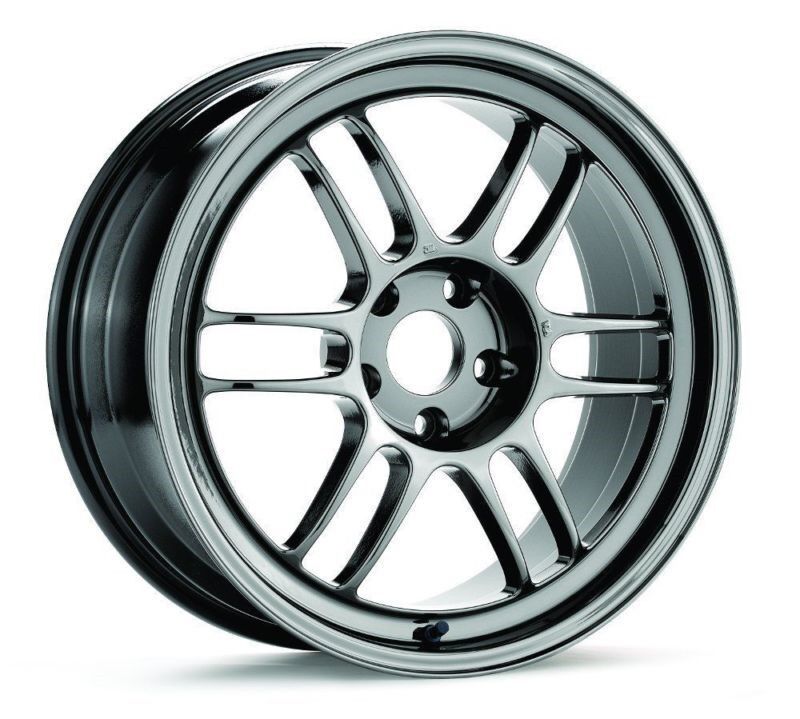 Not only do they look superb, but
Enkei RPF1s
are also designed with racing in mind. So whether you just want something to spice up your car, or a lightweight wheel to hit the track with, you can't go wrong with these.
Utilising a split-six spoke design and cast in aluminium with Enkei's own MAT (Most Advances Technology), the RPF1 is Spec-E inspected, meaning it more than surpasses JWL strength standards - so you get a super tough, super lightweight wheel. Top that with a decent range of sizes and a few decent colours: Black, Silver, Gold or SBC (pictured).
Average price for set of 4*: £900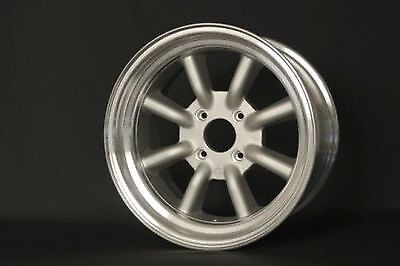 3. RS Watanabe
You may recognise the
RS Watanabe
design from the Sprinter Trueno in Initial D, or a Group 4 rally car in the form of Compomotive Minilites. Either way, the design is not only proven in performance, but also looks absolutely superb on just about anything you put them on - retro or modern!
Coming in a variety of shapes and sizes, you'll find a Watanabe to suit your needs. They do however, lack in a variety of colours from the factory, usually coming in just silver or black, but what they lack in colour choice, they more than make up for with delicious amounts of dish.
Average price for set of 4*: £650
Also try: Rota RKR or RB, Compomotive Minilite, Enkei Compe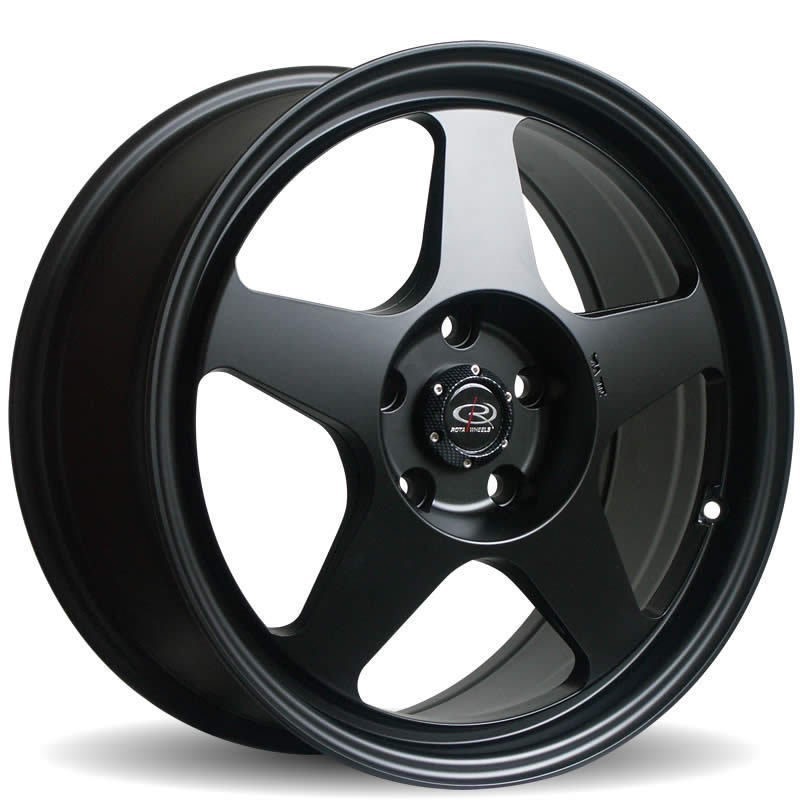 If you're after something a little more on the minimalistic side, then the
Rota Slipstreams
- Rota's most popular wheel might be the choice for you. With weights starting at just 5.1kg, the Slipstream is a lightweight and strong, making it perfect for fast road or track use.
Like the aforementioned RPF1s, the Rota Slipstreams do not come with a huge variety of colour - black, white and silver - however with such a minimalistic design, bright colours would probably spoil the look of them. The flat-five spoke design is probably more suited to a more modern car, though with such a large selection of sizes and offsets, you should find a fit for just about anything.
Average price for set of 4*: £550

Also try: Rota Kyusha or GTR-D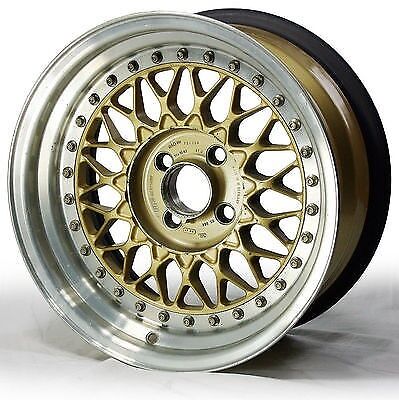 5. BBS RS
Many people will be familiar with BBS RS wheels being seen on European cars like older BMWs and Volkswagens, but they work just as well on Japanese cars, which was proven by the first generation MX5 being offered with
BBS RS
wheels.
The mesh design definitely lends itself to retro cars rather than modern cars, but in the right colour it could likely be pulled off on anything. The usual colours are gold, silver or black - each with a polished lip, though you may be able to find some other combinations.
Average price for set of 4*: £1500
Also try: SSR Formula Mesh, Rota OS Mesh or Kensei, Ronal LS, Enkei Enkei92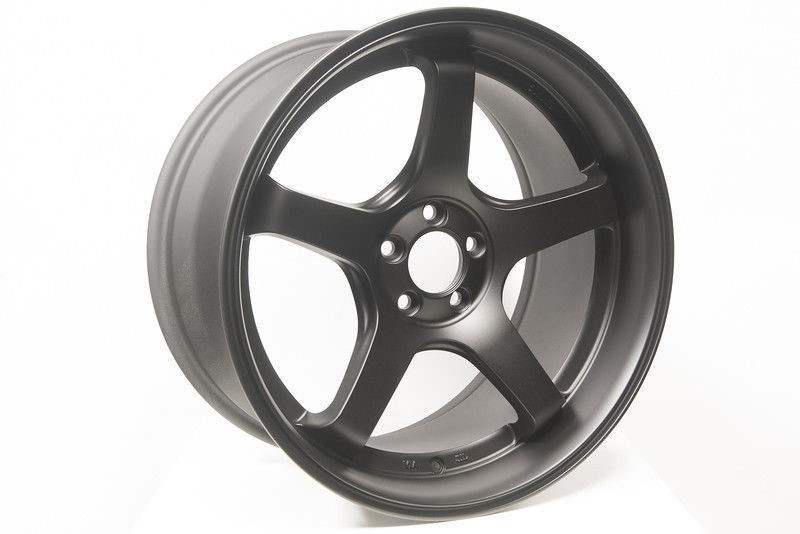 The design of the
Rota RT5
is quite similar to its 6 spoke cousin, the Grid. However unlike the Grid, they aren't suited as much for smaller cars, coming with a minimum of a 5 × 114mm PCD. However they will look great on larger cars such a Silvias, Supras, Skylines and GTOs.
Like most Rotas, the RT5s come in a huge variety of colours, widths and offsets, so they should fit beautifully into the arches of whatever you happen to bolt them to, and larger standard sizes also allow for larger brakes to fit behind them!
Average price for set of 4*: £800

Also try: Rota D1 or GTR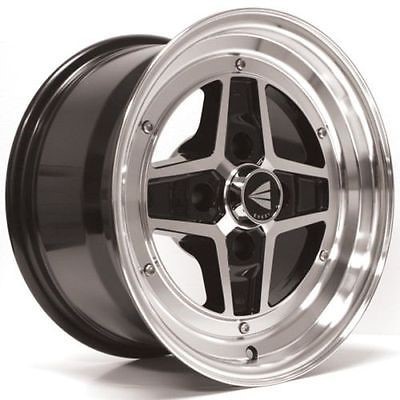 7. Enkei Apache II
Some people may note that
Enkei Apache II
look very similar to Fords 4 spoke RS alloys used throughout the 1970s and 1980s, however many have proven that they look just as at home on classic Japanese cars of the same eras.
Like its more modern RPF1 brother, the Apache II is also Spec-E inspected, proving it to be a robust and capable wheel, if it didn't already look strong enough. Whilst they only come in silver or black with a diamond-cut lip, they are offered in several different sizes and offsets so you can choose whether you want dish or not.
Average price for set of 4*: £800
Also try: Rota Zero, Work Equip 01