We
LOVE
Kylie. Her recent appearance on The Voice confirmed what we always knew, that she is lovely, down-to-earth and gorgeous.
Talented too, the pint-sized pop poppet's career spans three decades, selling more than 70 million albums in the process.
From Neighbours to international superstar, here are the 7 reasons why Kylie keeps us spinning around.
Her latest single is HOT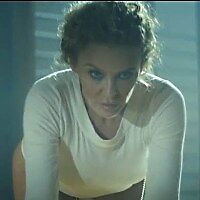 At 45 Kylie is still as hot as her pop piers. Any sizzling music video Rihanna and Miley can do, Kylie does better.
Take a look at the raunchy video for her latest single, Sexercise. #steamy
eBay recommends:
Kylie Kiss Me Once album
Kylie
the judge killed it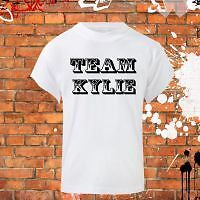 Forget Will.i.am and Tom Jones, the real reason we loved The Voice 2014 was Kylie.
The way she flirted, the way she smiled and THAT infectious enthusiasm had us hooked.
eBay recommends:
Team Kylie t shirt
She can laugh at herself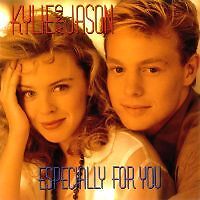 Kylie recently reunited with Neighbours sweetheart
Jason
Donovan to sing their 1988 hit Especially For You – with a little help from David Walliams.
We love that she can laugh at herself and her soap star past.
eBay recommends:
Especially For You single
Queen of the comeback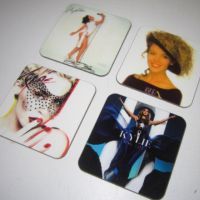 You have to love Kylie's tenacity and spirit that have kept her in the showbiz industry for over 25

years.
The reinventions, hairstyles and outfits alone are worthy of an award.
eBay recommends:
Kylie coaster set
We can't get her out of our heads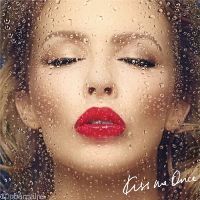 Kylie is a hit machine.
S
he's the only artist other than Madonna to have had UK number ones in the 80s, 90s, and 00s.
Her latest album, Kiss Me Once, is her twelfth album rocking the charts right now.
eBay recommends:
Kylie Kiss Me Once album
We love her style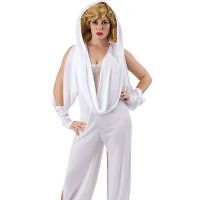 Kylie's derriere put skimpy gold hot pants on the map, she had the perm we all wanted in the early days and let's not forget that amazing showgirl outfit.
Her white hooded jumpsuit from the video of Can't Get You Out Of My Head is still a fancy dress favourite.
eBay recommends:
Fancy dress white outfit
That Neighbours love story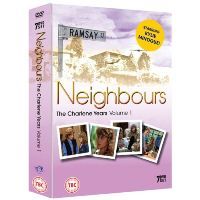 Anyone in their Thirties will remember Charlene, Kylie's character in Neighbours.
Every girl wanted to fill the feisty mechanic's shoes if only to be one half of Neighbours' most enduring romance, Scott and Charlene.
eBay recommends:
The Charlene years DVD