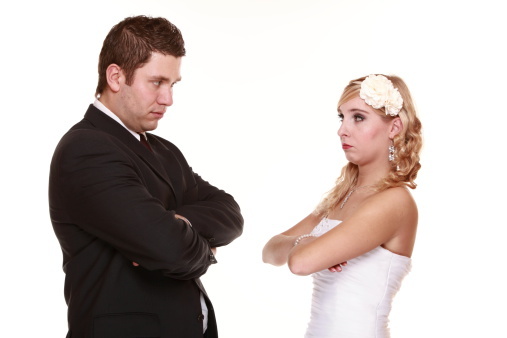 Add a caption
It's supposed to be the happiest day of your lives...
Panicking about your upcoming nuptials? You're not alone. We take a look at some common wedding planning problems all brides and grooms face.
Your wedding day is supposed to be the best day of your life. But all the military precision planning beforehand can be the stuff of nightmares. Questions like 'Will all the bridesmaids get along?' and 'Who should we invite?' cause many sleepless nights. Here we detail a few common wedding planning problems and tell you how to resolve them quickly and quietly.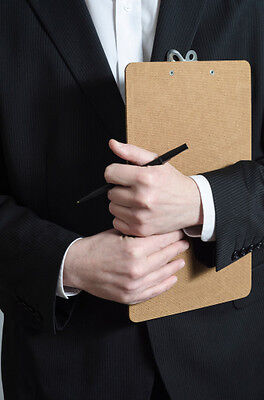 Guest List
Apart from popping the question, deciding who makes the guest list is one of the most nerve-racking things you'll have to do.
Instead of doing this ourselves, we'd all like to hold some form of Royal Rumble to determine who makes the cut. After all, relationships with family and friends can be ripped apart by the lack of an invite.
While the prospect of watching your gran and your best mate go toe-to-toe in the ring is highly amusing, sadly it's just not going to happen. Instead, just invite immediate family members and your closest friends.
You can always invite long lost uncles and stray university pals to the party afterwards.
eBay recommends:
Making sure you remember who helped you celebrate your big day by getting guests to leave a personal message in your guest book. These handmade
vintage-style books
would make a lovely keepsake.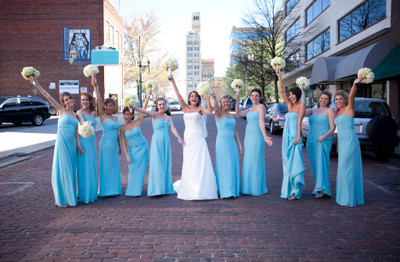 Add a caption
Smiles for the camera, but it's often a different story behind closed doors
Bickering Bridesmaids
The secret to a successful wedding is keeping the bridesmaids happy. But, as we all know, that's a lot easier said than done.
Not only do you have to pick out a dress that all of them like, you need to stop them tearing each other's hair out when you're not looking. Even the United States Secret Service would have their hands full!
Assign one bridesmaid – preferably someone with a strong headlock – to keep an eye on those that don't get along. That way you can enjoy your day safe in the knowledge no cat fights will suddenly break out.
eBay recommends:
Keeping your bridesmaids sweet with a thank you gift for all their hard work. Pop their present in one of these
personalised gift bags
for an extra special touch.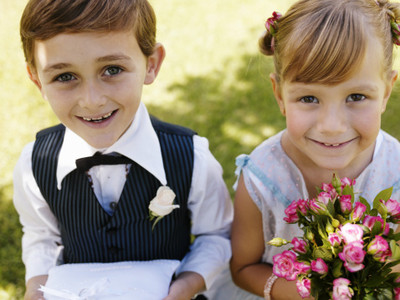 Noisy Kids
We've all been to weddings where crying babies and troublesome youngsters have interrupted the ceremony.
None of us want that for our big day. But how can you prevent it happening? A no kids policy, as tempting as it sounds, is a tad extreme, especially if guests have very young babies who they can't leave at home.
To minimise the threat, get ushers to seat people with children towards the back of the church. You could also ask the parents to take their offspring out if they make any noise while the ceremony is taking place.

eBay recommends: Providing something to keep kids entertained during the speeches. We love wedding-themed activity packs.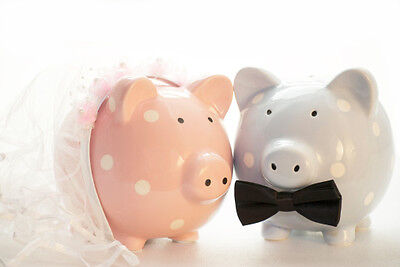 Add a caption
Most couples need to raid their piggy banks for their big day
Budget Burnout
We all dream of a flamboyant wedding. But horse and carriage arrivals and seven course banquets are expensive.
The costs involved can quickly spiral out of control, leaving your dad rather white-faced at the prospect of parting with more cash. You therefore need to reign in unnecessary extras and keep a lid on expenditure.
Set yourself a budget and stick to it. If needs be, call in favours from family and friends when it comes to things like setting up tables for the after party instead of paying others to do it. Every little helps.
eBay recommends:
Keeping track of your spending with a
Wedding Planner Journal.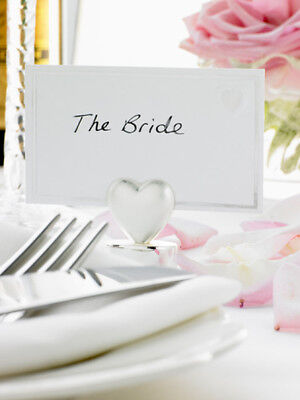 Top Table Dilemma
Deciding who gets to sit at the top table is another big call you need to make. But this is not straightforward, even with a traditional family set up, let alone divorced parents thrown into the mix.
The traditional line-up is your parents, best man and chief bridesmaid. If new partners of parents are causing a problem, you could ask parents to host a table of family and friends while you sit with the ushers and bridesmaids. You could even sit on a different table for each course of the meal, only sitting with parents for the speeches.
Failing that, just get a bigger table!
eBay recommends:
Making it clear who's sat where with a
personalised table plan
. We love this rustic version.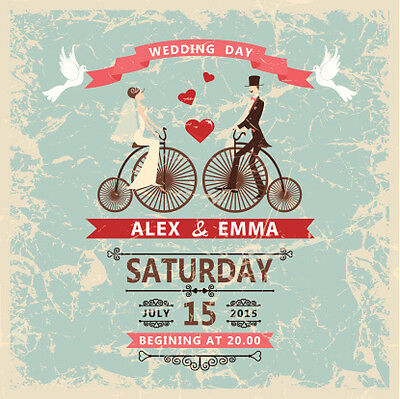 Add a caption
Make it clear on your invites if guests get a plus one
Plus One Predicament
The plus one predicament always seems to rear its ugly head, no matter how meticulous your planning is.
No one wants to look around on their day and see lots of faces they don't recognise – or freeloaders, as they're widely known.
Plus ones can really eat into your budget, so you need to put your foot down from the outset.
One way to deal with the problem is to not give plus ones to single friends who know other guests at the wedding, while another is to only ask partners you both know. Exceptions can be made for those travelling a long way.
eBay recommends:
Taking some of the stress out of wedding planning by buying
personalised wedding invitations
. This set includes invitations, RSVP cards and honeymoon wishlist or guest information cards.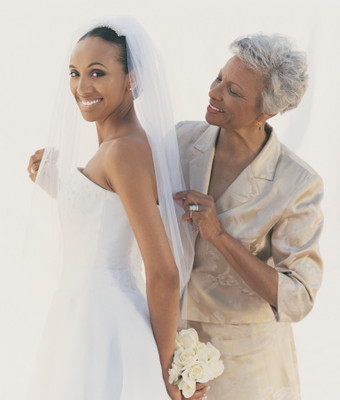 Mum Complex
Your mum thinks it's her big day again, not yours. She's ringing so often that you've had to take the phone off the hook, while she's showing up on your doorstep with swatches of her favourite colour scheme.
It's only a matter of time before she utters the words "my wedding".
You need to tell her in no uncertain terms that this is your wedding. But be gentle, as you'll still need her planning expertise. The promise of a brand new outfit and hat will no doubt help soften the blow.

eBay recommends: Making your mum feel special with a mother of the bride hoodie to wear the morning of the wedding.