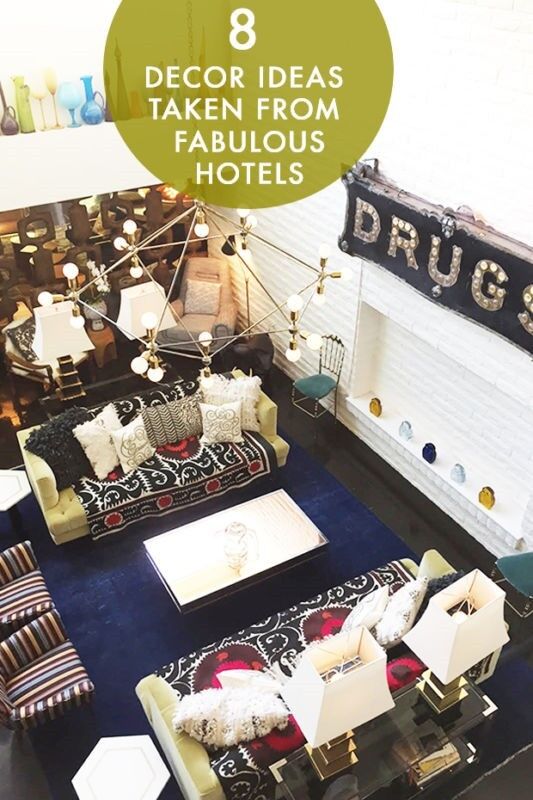 When I step into a hotel the first thing I do is size up the decor! Some are uber chic and some are super modern, but most of all I love staying in hotels with comfy beds, great design and a fabulous spot to chill. Over the years I've collected a ton of inspiration from some of my favourite hotels so I'm sharing my top eight with you below!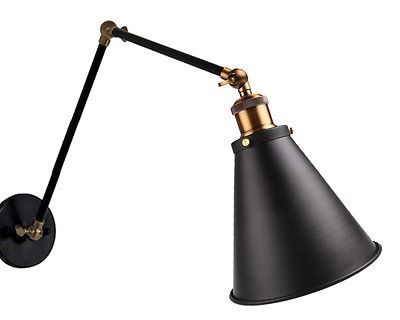 Wall Sconces
These are pretty standard at most hotels, but the Delano Hotel in Miami is a great place to turn for bedroom sconce inspiration! They kill it with their all white rooms and lighting on both sides of the bed! Sconces are great if you need more side table space. Swap your table lamps for wall sconces! Love the way hotel hallways feel? Light up your space and add multiple sconces down a long hallway. To set the mood, install a dimmer to the light!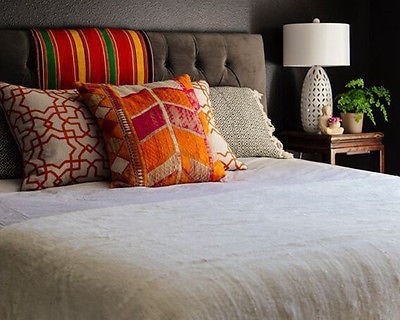 Luxurious Bedding
Bedding has to be one of the most important things when choosing a luxury hotel. One hotel that gets it right is The Four Seasons in New York. To duplicate their custom set up try this gel touch
foam memory mattress
, paired with this super soft
mattress topper
and luxurious 100% Egyptian cotton
sheets
!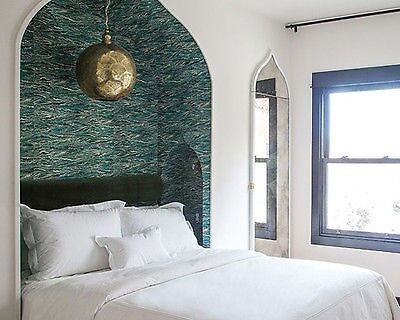 Stylish Headboard
Every hotel has their unique headboard design, but one of my favourites is from the super cute Hotel Covell in Los Angeles! To get the dramatic look, pair an
upholstered headboard
(try velvet) with wall paper or painted background. For the complete look, hang a large gold
Moroccan light pendant
above the headboard.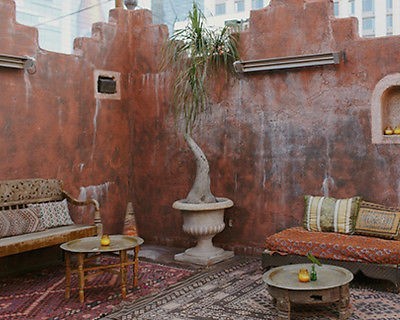 A Beautiful Boho Patio
Hotel Figueroa nails it in the style category! They have a stunning patio that's decked out in the most luxurious Moroccan-style decor. To get this look at home, layer 2 - 3 Moroccan rugs, low
brass tables
, outdoor sofas and most of all tons of textured kilim throw
pillows
. Don't forget to add a giant pony-tail palm to the scene too.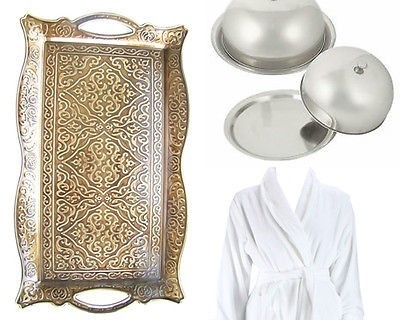 Room Service Accessories
There's nothing better than relaxing in a plush hotel
dressing gown
and having breakfast in bed! Is your special someone's birthday around the corner? Make them feel special and serve them breakfast in bed! Do it like the hotels and use a gold tray like this! For added theatrics, serve the food under a
stainless steel cloche
!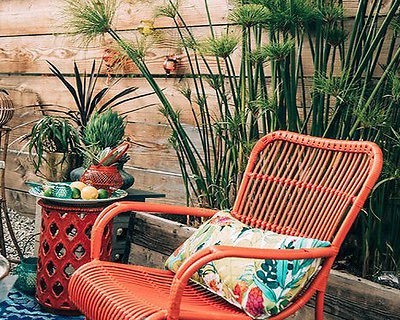 Lush Poolside Scene
Hotel Casa Cubana Granada in Nicaragua has a great lush chill zone! Fill your area up with a lot of plants,
hammocks
and
hanging chairs.
Take it a step further and install colourful outdoor tiles and
fans
to your space! If you're lucky enough to live where the temps are tolerable in the winter, keep the party outside with these
heaters
!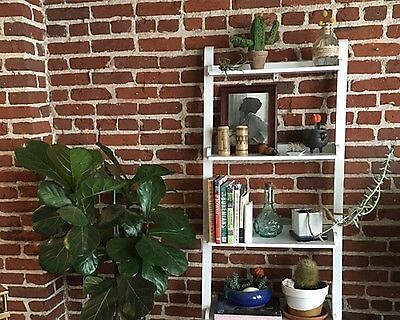 Historic Design
The historic and popular Queen & Cresent Hotel in New Orleans has all the charm in the world! They kept the original historic design (brick walls) and infused it with dark brown furniture, industrial lights and patterned floors for the rooms! For this design, try a f
aux brick wallpaper
, matched with an
industrial light
and dark brown leather furniture!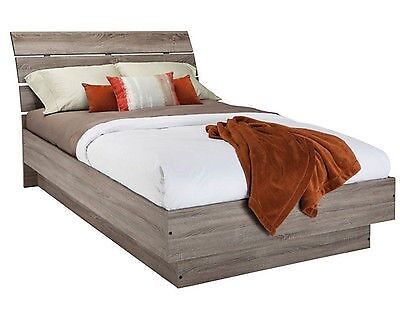 Platform Beds
I love the platform beds at the ACE Hotel in Palm Springs! They are super chic, minimal and have an awesome retro vibe. If you're scrambling for space in your bedroom try swapping out your giant bed frame for a simple
platform bed
like this!
For more tips and tricks, check out all of my
Guides
or feel free to browse my
Collections
. Happy shopping!