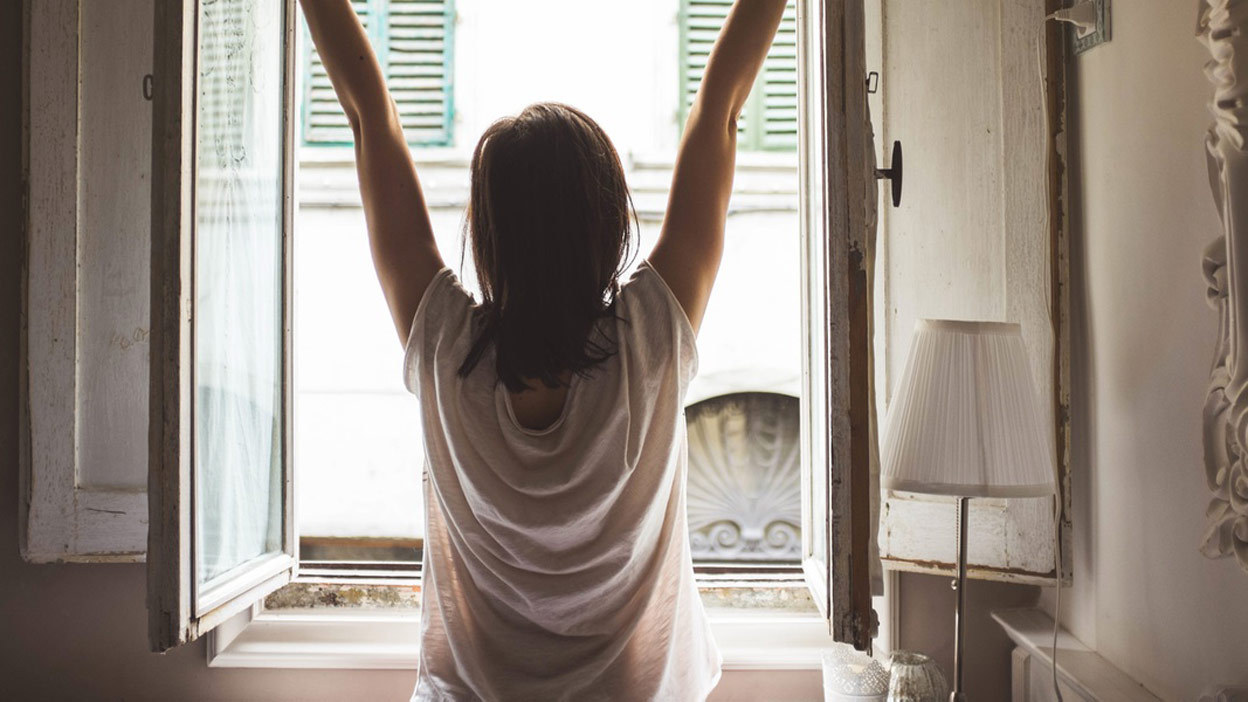 Image by Pinterest/I Heart Shabby Chic
Budget-friendly and easy to acquire, a shabby chic style is a timeless aesthetic that can add an effortless look of elegance to your home.
Incorporating salvaged furniture, vintage accessories and simple textiles, shabby chic is all about embracing imperfections and bringing new life to the old.
Just don't be fooled by the word 'shabby' - it may look thrown together, but trust us when shabby chic is 'done well', it's one look that's very deliberate.
Follow these top tips to create the perfect shabby chic style in your home…
Transform Formal Seating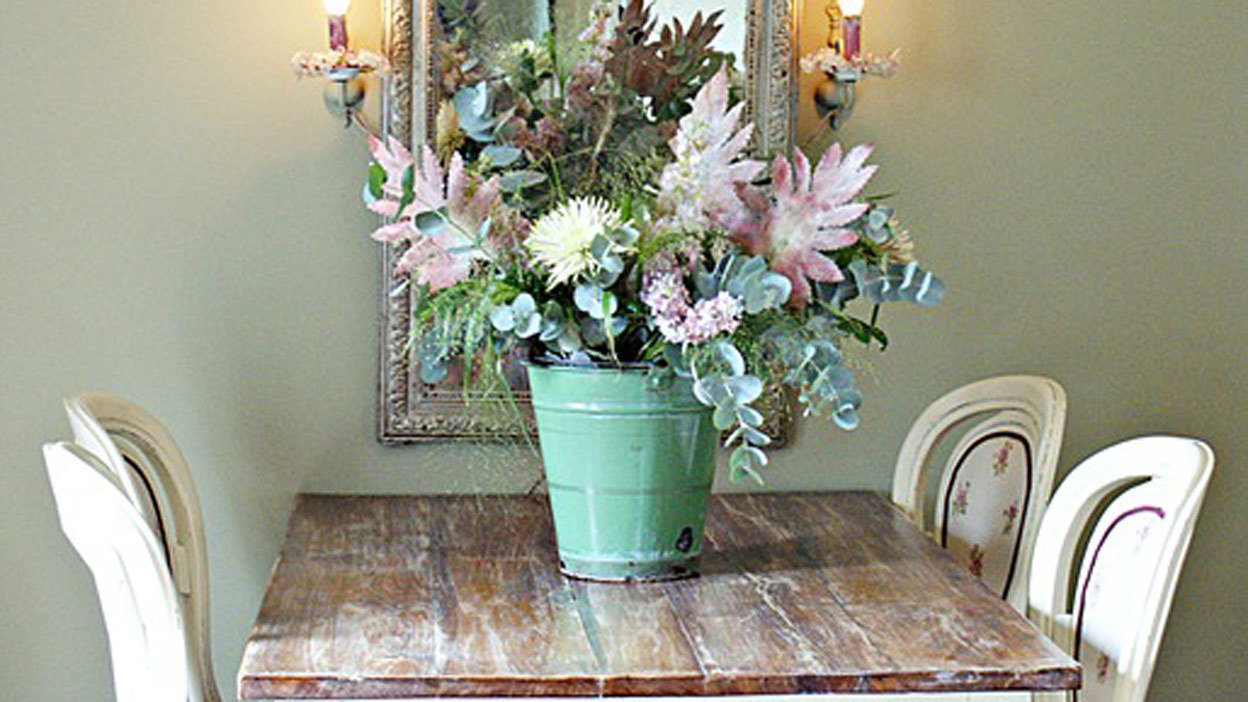 Image by Pinterest/Hviturlakkris
Don't throw away those formal dining chairs that you inherited from your grandma. Simply embrace your creative side and give those stuffy old chairs a makeover!
Start by sanding them down and repainting in a light wash finish (think white, duck egg blue or soft greens). If you haven't used a wash, once dry get that sand paper back out and start sanding over the paint for a truly vintage feel.
If your chairs have covered seats, why not go the whole hog and reupholster the fabric? Vintage florals, vibrant linen or natural woven fabrics all add to that lived-in feel.
Give Unused Furniture Some Love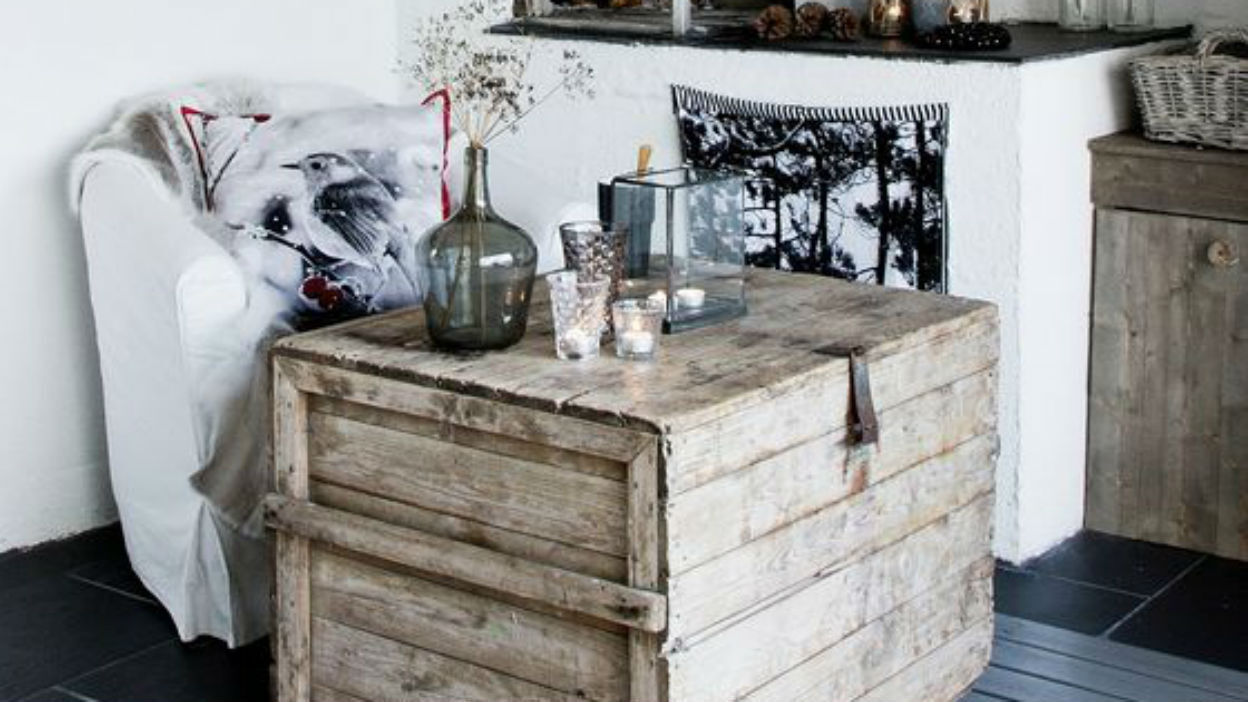 Image by Pinterest/Vintage Interior
A trademark of shabby chic décor is utilising furniture in spaces that it isn't traditionally meant for.
Think a large dresser or chest of drawers in the hallway, or a French armoire in the living room. Not only do they make a great statement piece, but they also offer plenty of 'hidden' storage.
Why not try using unlikely items as pieces of furniture too? This 1920's railway steamer trunk would look great as a coffee table, adding a charming shabby chic feel to your living area.
Opt for a Weathered Table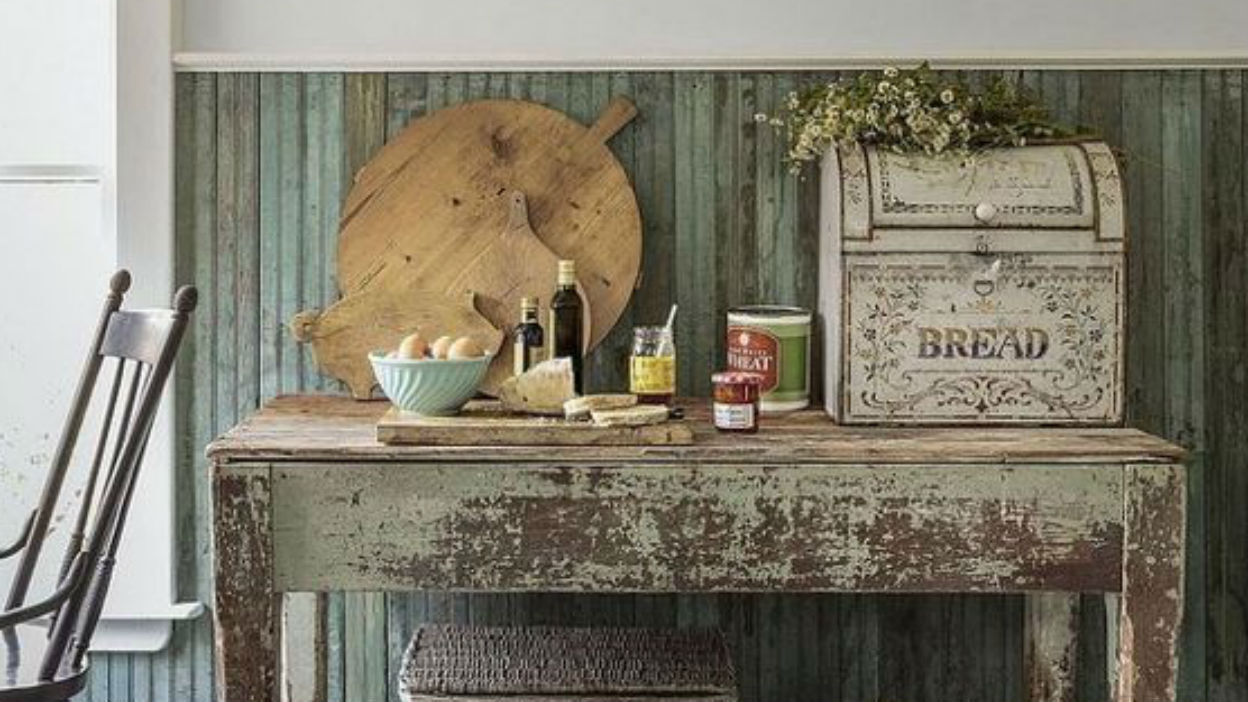 Image by Pinterest/Home Talk
A weathered table is central to any shabby chic kitchen or dining space. It's relatively easy to find a 'vintage-looking' table on the high street, but you can't beat the real thing.
If you don't already have a table that you'd like to recycle, bag yourself a bargain buy such as this vintage industrial pine trestle table.
Remember that half the fun of creating a shabby chic interior is getting your hands dirty. So, if you find a style you love but not quite the finish, just add sandpaper, paint and a paintbrush to your shopping list!
Create an Airy, Country Ambience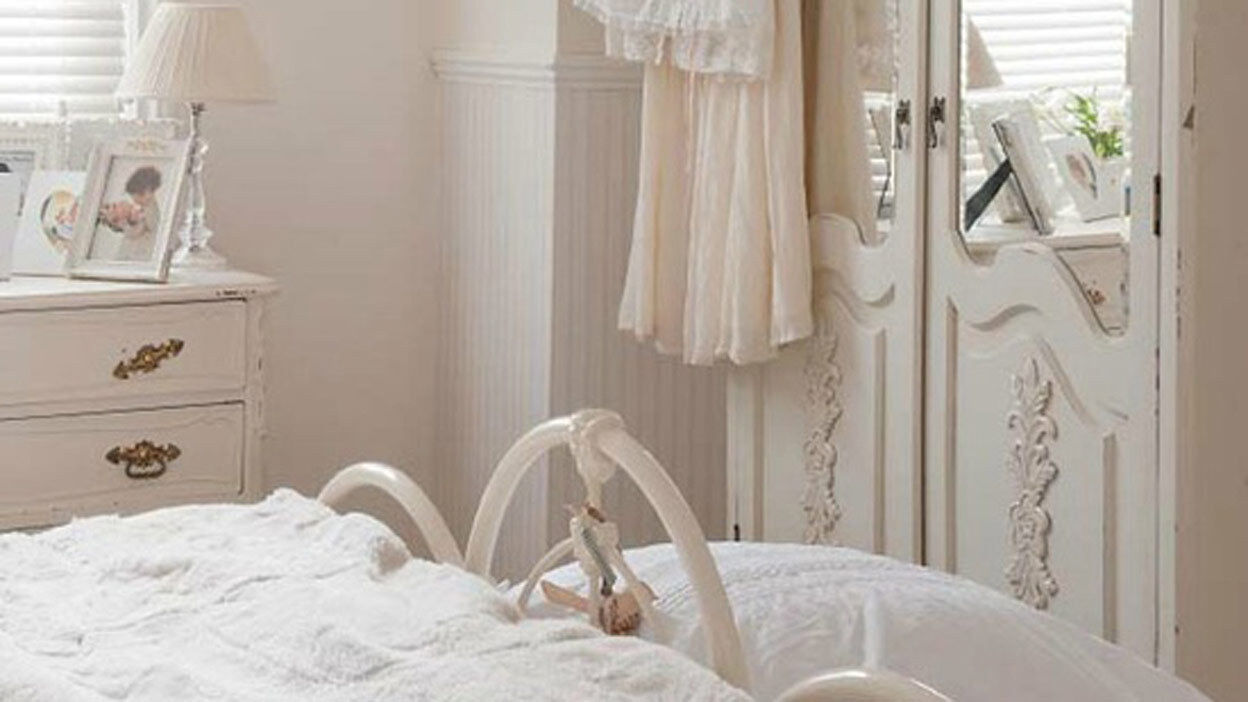 Image by Pinterest/Hummingbird Cottage
Nothing says shabby chic boudoir more than white walls, white floorboards, a beautiful vintage or natural woven rug, haphazardly displayed cushions and sumptuous bedding.
And the pièce de résistance? A stunning, antique-metal framework bed, preferably in white, with a few artfully placed chips such as this classic vintage French style bed.
Look for Art In Unusual Places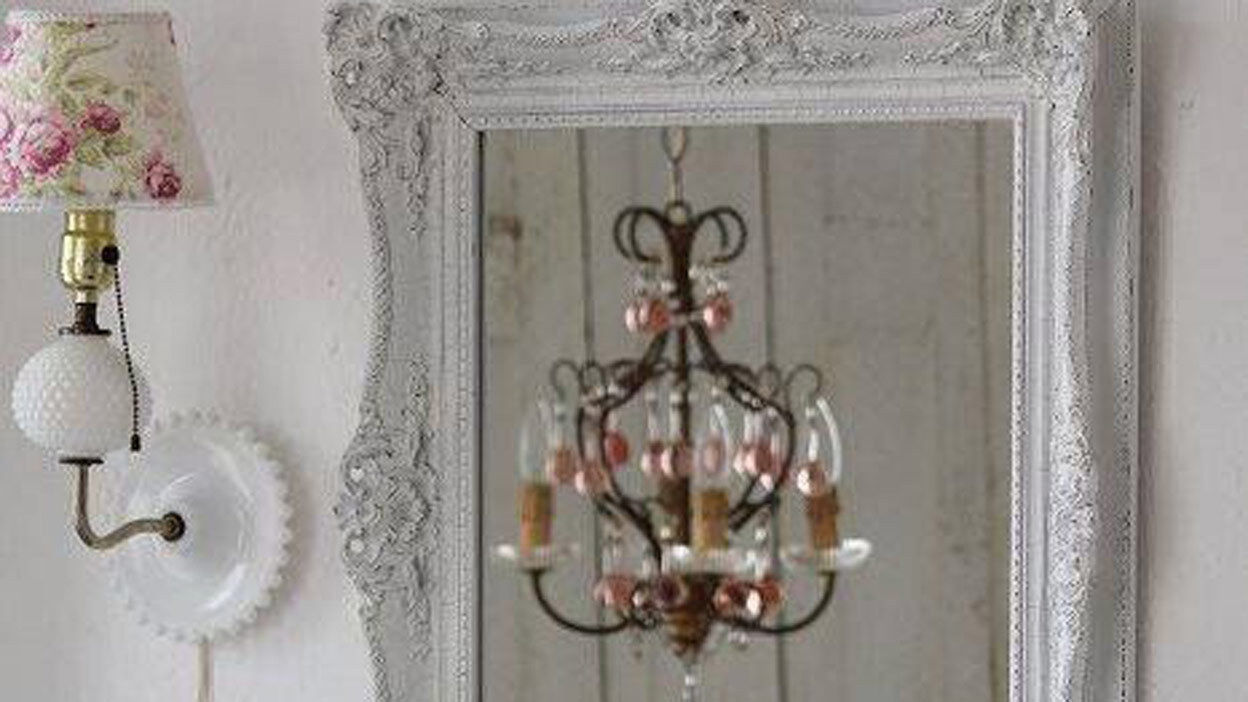 Just because something is no longer functional, it doesn't mean it doesn't have a place in your home.
In the world of shabby chic, the empty vintage frame, cracked rusty mirror or worn rug can be beautiful pieces of artwork.
And don't be afraid to think outside the box. That now un-usable door can work just as well artfully leaning against your wall, hung above a large fireplace or as a headboard for your bed. In fact, an old barn shed door would look stunning in any shabby chic home.
Replace Matchy-Matchy With Mismatched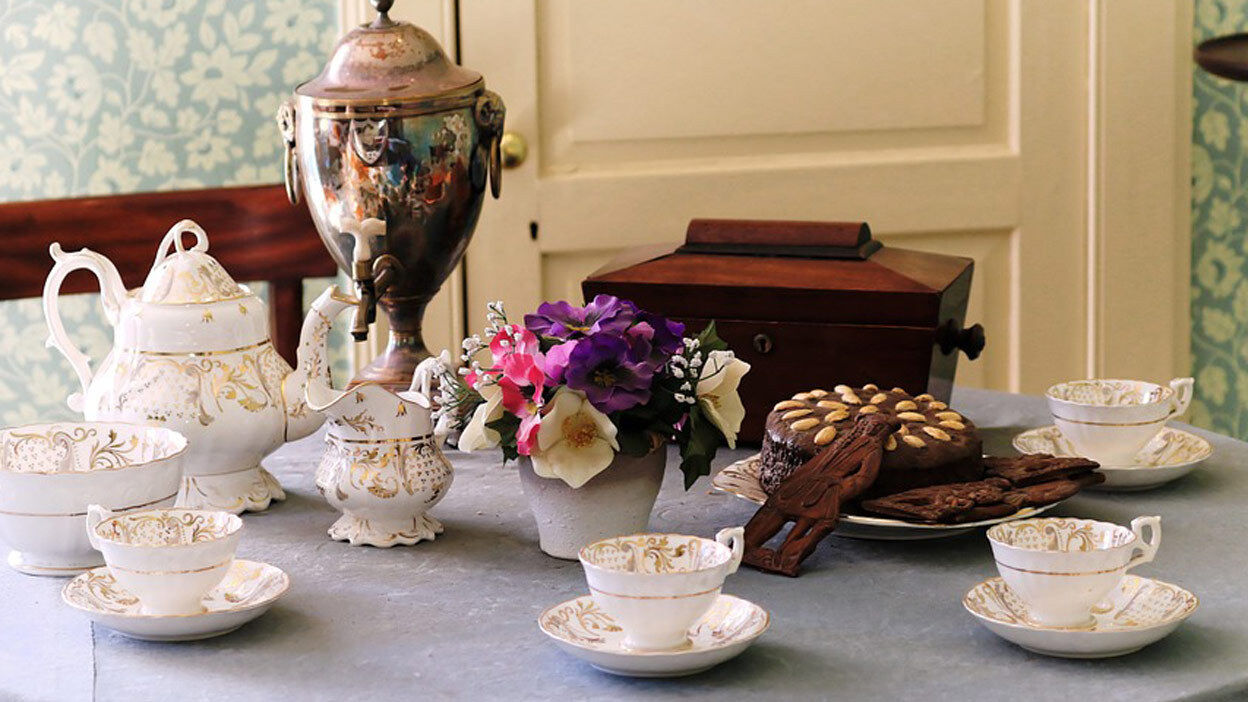 Image by Pinterest/The Vintage Table
Shabby chic is all about embracing the imperfect, which means matchy-matchy is out and mismatched is in.
One of our favourite ways to incorporate this style is by mixing up a selection of vintage-looking accessories such as random hooks in the bedroom, kitchen and hallway, mismatched door handles and door knobs, vintage teacups and throws and cushions in different prints.
The secret here is to keep one element in union - for example, if you opt for a range of cushions in a variety of sizes and prints, be sure to keep them within the same colour scheme.
Embrace The Well-Loved Rug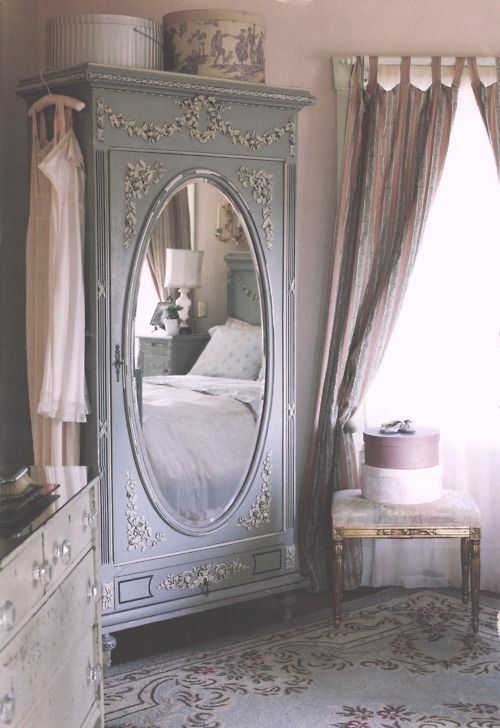 Image by Pinterest/For The Love Of Décor
There something about a well-loved rug on a sitting room floor that just screams shabby chic perfection.
Heavy-duty, natural-fibre woven rugs work particularly well, but our number one favourite has to be the Persian rug. Whether you go for a single stand-out rug like this beautifully faded pinky purple Oriental-style rug or multiple rugs layered over one another, the Persian rug is guaranteed to get you noticed.
Say Hello to Baroque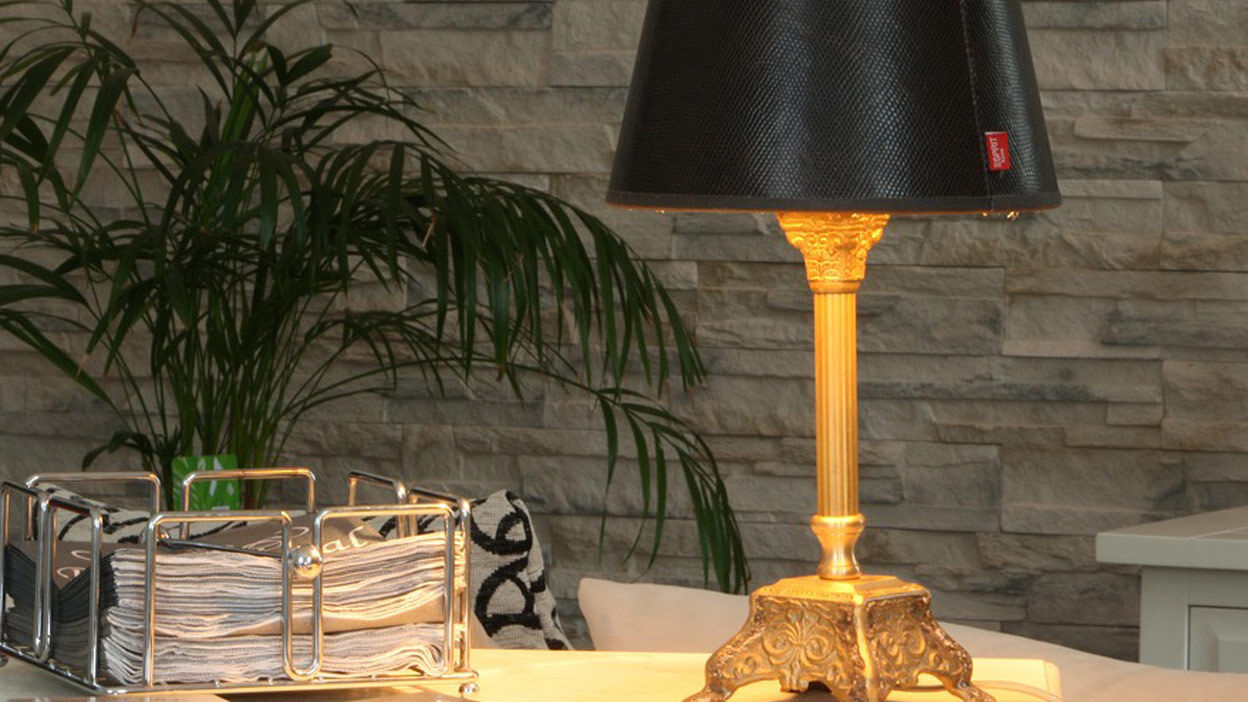 Image by The Painted Cottage Studio
Despite being opposite in style, ornate baroque-styled furniture pieces work perfectly within the shabby chic style.
Of course, you'll want to go vintage if you want to get the look right. An exquisite Rococo Baroque French sofa and armchair suite with a splendid inlaid chest of drawers would make any shabby chic home look the part.
Looking For More Tips For Packing, Organising and Moving House?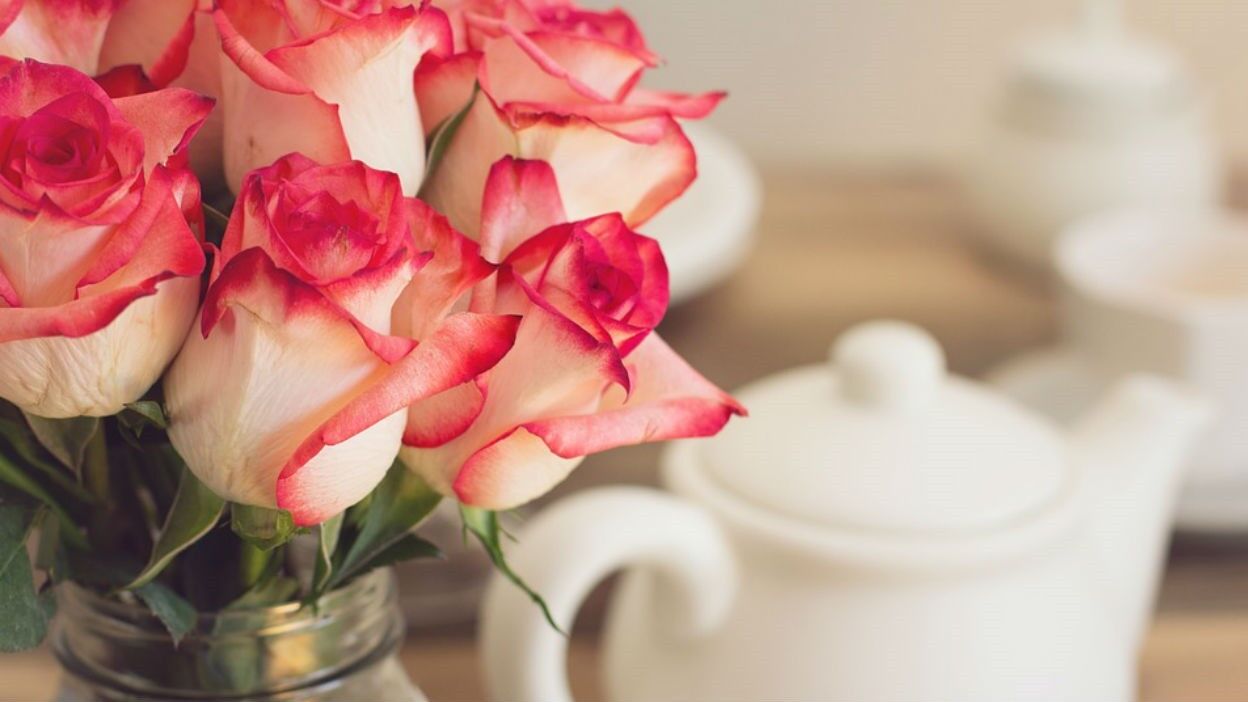 Whether you're looking to add some shabby chic touches to your home or you want to add a French rustic style to your new house, we've got everything you'll need.