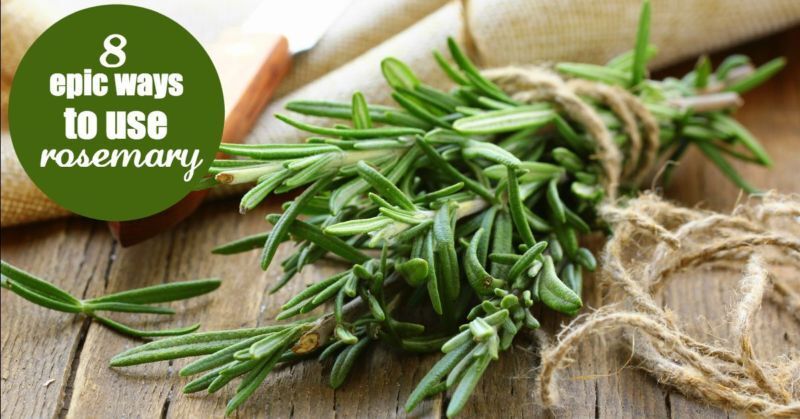 The scent of rosemary brings back fond memories. It transports me to family barbecues with friends and family with
Simon & Garfunkel
softly playing in the background. Rosemary is easy to grow at home, but you can easily end up with too much. Aside from cooking with it, there are some interesting ways you can use your extra rosemary.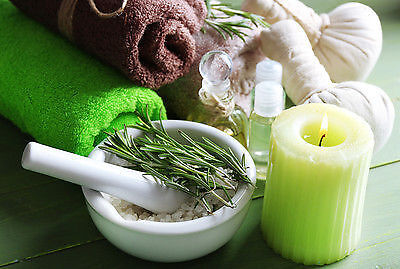 1. Use rosemary to scent your bath water
If you mix in a few tablespoons of rosemary leaves with
Epsom salt
, you will get a lasting scent that is invigorating to the mind and spirit! Add a few drops of
lemon essential oil
and you've got summer in a jar. Store it in an airtight jar to use all winter long!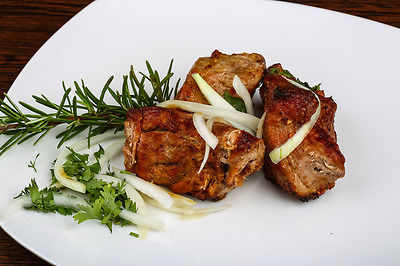 2. Use rosemary as a disposable BBQ skewer
Just remove all the leaves and use the stem with its woody texture as a skewer that flavours your foods gently. This is a good option if you've got kids who aren't keen on food that has been hit with a lot of green herbs. You can keep the leaves for marinades so basically, it's a two for one deal.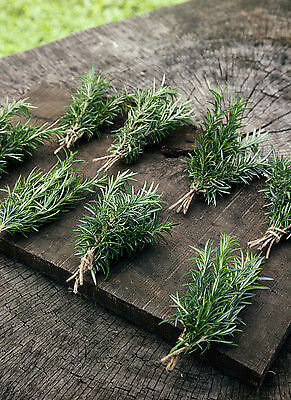 3. Use a rosemary bush as a fragrant centerpiece
A rosemary bush is easy to snip and shape, like a
topiary
, and would make a lovely, fragrant centrepiece for an outdoor event. The scent might be a bit heady for an indoor dinner party, but you can also use sprigs of rosemary to make gorgeous
napkin rings
that leave just a trace of scent for your guests.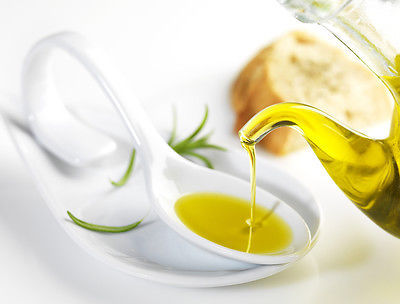 4. Use rosemary to flavor your olive oil
All you need is five sprigs of rosemary per cup of
olive oil
. Simmer the two over medium heat for five minutes - don't let it boil. Then let the concoction cool and pour it all, sprigs included, into a bottle. Seal and use it for cooking or give it away as a hostess gift. You're guaranteed a second invitation!
5. Use rosemary as a room fragrance
If you add a few sprigs to a pot of boiling water, it will leave your home smelling wonderful and is particularly useful after cooking something that has a heavier scent that lingers throughout your kitchen and living areas. Add some lemon wedges for an added bump of clean.
6. Use rosemary to fill a bare patch in your garden
Don't misunderstand: I don't mean to fill a bare patch where the dog has been peeing in the middle of the lawn! I mean in your planter beds or even a dry end of the flower garden. Rosemary plants are hardy and pretty resistant to low water conditions. You don't have to do much to maintain them at all but they will fill in an empty spot beautifully. And if you live in deer country? Bambi isn't fond of rosemary so they'll likely leave that part of your garden alone!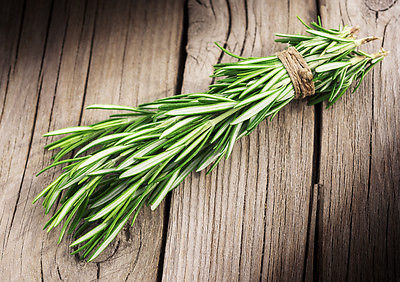 7. Preserve it for later use
If you've been using your rosemary for cooking, pruning a couple of inches of new growth each time, you will find that the bush comes in very heartily. So if you have extra that you want to harvest and preserve, just clip the sprigs and bundle them, tie them up with string and hang the bundles upside down in a dry room for 10 - 15 days. Once fully dried, you can strip the leaves from the stems and place them in an airtight jar.
8. Put in ice
Another option to is take your fresh rosemary stalks, remove the leaves, chop them up and fill an
ice cube tray
with your herb. Top off with water and freeze. You can transfer the frozen cubes to a bag and keep them in the freezer for whenever you need some of this versatile herb in your soups, stews or marinades!
Do you have another great use for rosemary?