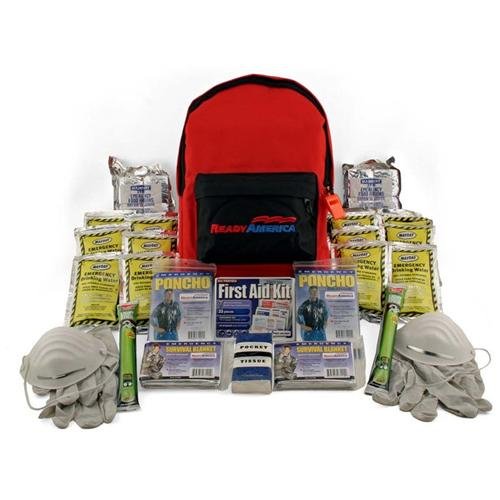 Everyone loves a little outdoor adventure from time to time, and the U.K. boasts a variety of excellent outdoor locations, which range from the beaches of Cornwall to the Highlands of Scotland. However, travellers can be put off by impersonal hotel rooms, sleeping on unfamiliar sheets, and resting their heads on strange pillows. The solution is a simple one: a caravan or stay in a caravan home .
Caravan holidays are very popular in the U.K, and this is why there are a now a variety of caravan parks that can accommodate those looking to bring along the familiar comforts of a home with them. For the perfect al fresco caravan adventure, it is important to plan a caravan holiday carefully. This includes packing everything that is required for the trip. A caravan holiday goes a lot easier if there is a checklist of items to pack for sustenance, convenience, and comfort. When drawing up a checklist of what to pack for a caravan holiday, you should consider including a caravanning kit, the appropriate awnings, bedding, cooking utensils, and camping guides.
1. Caravanning Kit
Aside from furnishing the caravan with things that make it a comfortable home away from home, a caravan requires essential equipment to ensure that this home-on-wheels functions properly. A number plate is now considered essential for all caravans. One sure way to be stopped by the police on the motorway is to be pulling a caravan without a number plate. A caravan step is also necessary and is included in most caravan kits. The step allows children and adults alike to safely board the caravan without risking injury. It is also important for a caravanning kit to include water containers for water storage on the caravan.
If a reliable electricity supply is not guaranteed in the caravan park, it is a good idea to bring a caravan leisure battery. If there is an electric supply on site, the caravan should have a electric hook-up lead to connect the caravan to the caravan park's electricity supply. When it comes to safety precautions, it is always recommended that the caravan be fitted with a smoke alarm and a dry powder fire extinguisher. Make sure to check the batteries in smoke alarms before venturing out, and bring along spare batteries for the smoke alarm.
2. Caravan Awning
Since a caravan only allows for limited space, a good way to extend a caravan's living space is to invest in a caravan awning. There are different types of caravan awnings, and each has its unique benefits. The full awning creates space that is more than twice the size of the caravan. Such an awning comes in different fabrics and in different sizes. There are full awnings that have removable panels to let sunlight in. These awnings also provide for additional sleeping space.
The next type of caravan awning is the porch awning, and as the name suggests, it creates a space to put chairs and a table, as well as space to store bikes and surfboards. The awning has a front that can be rolled up in sunny weather and can be rolled down when the breeze is just too stiff. Porch awnings are easier to erect because they are smaller than full awnings. The canopy awning can be permanently or temporarily affixed to the side of the caravan . Caravan owners who want a permanent canopy awning can buy one online and have a specialist install it. A permanent canopy awning rolls out from a special case permanently attached to the side of the caravan. The awning is supported by integral poles on each side. Fabric walls can also be installed to provide additional privacy and protection from the elements.
3. Campsite Guide
Many caravanners believe that if they have satellite navigation systems, they do not need to invest in campsite guides. While these navigation systems work very well in urban settings, navigation systems can go down especially when travelling through rural areas with high mountains and dense forests. This is why it is a good idea to have a backup map. The best maps are available in campsite guides and these hard copy guides can be purchased online. These guides are produced by camping and caravaning clubs and often include detailed information about the amenities offered by caravanning parks.
4. Cooking Essentials
Restaurants may not be available at a destination, especially if it is a rural area. Some campsites do offer the convenience of cooked food and grocery shops. However, the prices are often very high. It is therefore wise and economical to bring food along on the trip, including the basics such as bread, cheese, and chips, as well as foods that require cooking such as a variety of vegetables and meats. A caravan allows travellers to prepare their own food, but to prepare food in a caravan it must come stocked with the right cookware. Caravan owners should make sure they have stocked their caravan kitchens with all the necessary pots, pans, knives, cutting boards, can openers, griddles, measuring cups, and bowls.
5. Clothing and Bedding
When going on a caravan holiday , it does not hurt to bring more clothes in case the trip is extended or if the trip takes a family through varying weather conditions. Basic clothing options include t-shirts, pullovers, fleeces, underwear, trousers, and socks. One should also not forget to pack swimsuits. However, families often forget to pack gloves, mittens, sunglasses, raincoats, and hiking boots. For a comfortable sleep, travellers should also bring along the proper bedding. Soft-fabric blankets and bed sheets are a must. The mattress and the pillows should be soft enough to send anyone to sleep but firm enough to provide head, neck, and body support. Travellers should also consider bringing an extra mattress, a sleeping mat, and a hammock. For those early morning fishing trips, an alarm clock is essential.
6. Toiletries and First Aid Kits
A well-stocked toiletry bag is essential. However, in the flurry of preparing for a caravan holiday, one may forget an item or two. It is important to write a checklist of all the personal hygiene items, including the items that people often forget to pack, including toilet paper, washcloths, towels, sandals for showering, shaving gel, and nail clippers. Buying these items at the campsite can prove expensive. It is all too easy to forget some essentials like toothbrushes, toothpaste, soap, shampoo, and cotton buds. Another important item to pack is the first aid kit.. A family or a group caravanning together should not be caught without a first aid kit. Essential items to include are bandages, hydrogen peroxide, aspirin, paracetamol, a thermometer, insect repellant, as well as any medications that individual family members may need, such as asthma inhalers.
7. Torch and Matches
A torch is a very handy item to have when caravanning, especially at nighttime when trying to find the way to the caravan on a moonless night. It is also useful when deciding to take a night stroll or if some family members decide to sleep outside. One should check a torch to see that is functioning prior to departure, and fresh torch batteries should be included in the caravanning kit. Matches are also an important item, and not just as a source of light if the power goes out. They are necessary to light barbeques and gas-powered lanterns.
8. Entertainment Options
The wonders of nature and the smell of fresh air can lose its appeal over time. Without anything to do aside from eating, sleeping, and walking around the great outdoors, a caravanning trip can start to get boring. It is always a good idea to bring along some form of entertainment. A television, game console, or tablet computer is not a fitting form of entertainment when caravanning because it brings up the question, 'why drive all the way to the great outdoors just to watch TV or play a video game when you can do it at home'? It is better to bring a variety of outdoor games that include tennis balls and beach bats, and a football or two. When it starts raining, everyone can retreat indoors with a few well-chosen board games.
Summary of What to Pack
The table below shows the eight important items to pack when going on a caravan holiday. The table also includes specifications.
| | |
| --- | --- |
| Items | Specifications |
| | Number plate, caravan step, fresh water container, waste water container, caravan leisure battery, electric hook-up led, smoke alarm, fire extinguisher |
| Caravan Awning | Full awning, porch awning, or canopy awning |
| Campsite Guide | Can be bought online or through a caravanning club |
| Food and Cookware | Food and cookware, including pots, pans, knives, cutting board, can opener, griddle, measuring cups, and bowls |
| Clothing and Bedding | Clothing: t-shirts, sweat shirts, sweater jackets, underwear, trousers, socks, swimsuits, gloves, mittens, sunglasses, raincoats, and hiking boots; Bedding: sheets, pillows, and blankets |
| Toiletries and First Aid Kits | Toothbrush, toothpaste, soap, shampoo, q-tips, deodorant, toilet papers, washcloth, towel, sandals for showering, shaving cream, and nail clippers |
| Torch and Matches | For light and fire |
| Entertainment/Outdoor Games | Beach ball, football, archery set, or cricket set, as well as board games |
The table above can be quickly surveyed by caravanners to check items that they need to pack for the holiday. There are many other items that caravanners can bring but the above-mentioned items are amongst the most important.
How to Buy Caravan-Related Items and Rent Caravans on eBay
eBay is one of the most varied marketplaces online. A variety of caravan-related items are listed in different categories on the website. Whether you need three, four, or all eight caravan items mentioned in this guide, you are sure to find a seller that offers them. If you plan to rent a caravan or a caravan home , eBay offers a variety of options to choose from.
Fancy going on an outdoor adventure around the U.K. ? You can find pitches and caravan homes for rent on eBay. You can even go as far as plan a trip to other parts of Europe . To begin, start on the main home page and type in 'caravan holidays' into the search field. With a few clicks, you can filter your search to show caravans, caravan homes, or pitches available with your preferred date of arrival, condition of the caravan, and number of occupants. eBay is your one-stop shop for all your caravanning needs.
Conclusion
A caravan offers the conveniences and comforts of a home even when people are in the middle of the great outdoors. A caravan holiday can be hassle-free if planned carefully and planning should include checklists for items to pack for the holiday. When caravanning, there are some important items that need to be included on the pre-departure checklist.
This includes a caravanning kit, a caravan awning, and a campsite guide. The pre-departure checklist should also include specifics related to food and cookware, clothing and bedding, and some options for outdoor and indoor entertainment. These essential items are for sustenance, comfort, and to keep boredom at bay. It is also very important to include safety equipment like smoke detectors, smoke alarms, and fire extinguishes. It is also important to provide sufficient lighting by investing in quality torches and gas-powered lanterns. Everyone deserves a little outdoor adventure from time to time, and the U.K. and many parts of Europe boast a variety of excellent camping and caravanning parks. On eBay, you can shop for caravanning holidays as well as a plethora of carvan-related equipment and accessories.