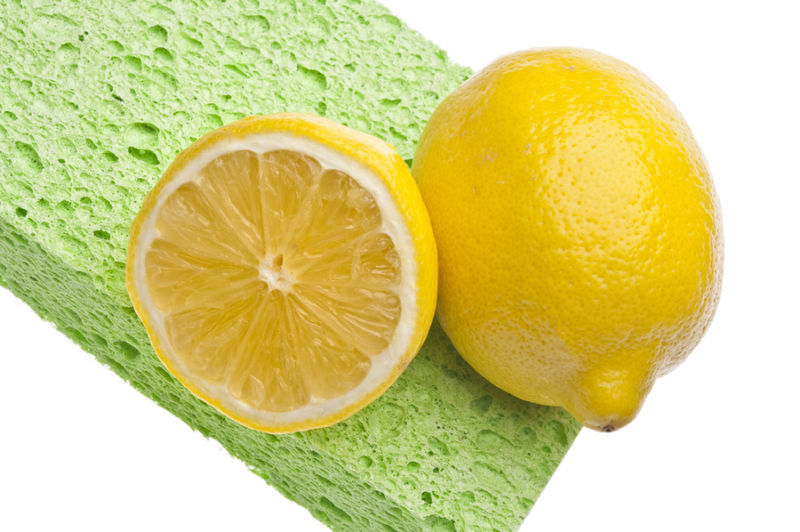 Lemons are not just for eating! They are a fabulous natural cleaner too. They have a low pH balance as well as antibacterial properties and a great smell that make them a great natural agent. Here are 8 SURPRISING WAYS TO CLEAN WITH LEMON that I adore.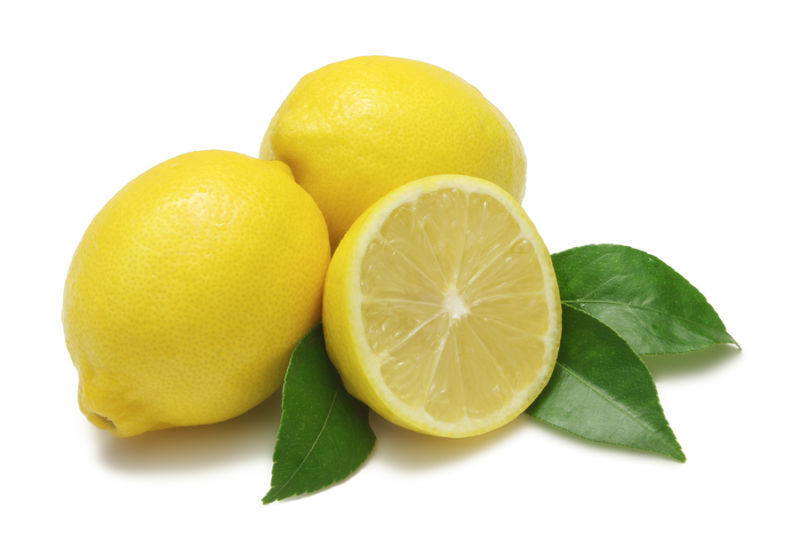 1. REMOVE ODOURS FROM THE REFRIGERATOR
We've always heard that you can remove odours from your refrigerator with baking soda, but did you know you can with lemon as well? Just place half a lemon in your fridge weekly.
2. USE IT TO DEODORIZE YOUR WASTE DISPOSAL
Throw your lemon rinds or wedges down your
waste disposal
and then run it. This will easily naturally deodorise your disposal. LOVE.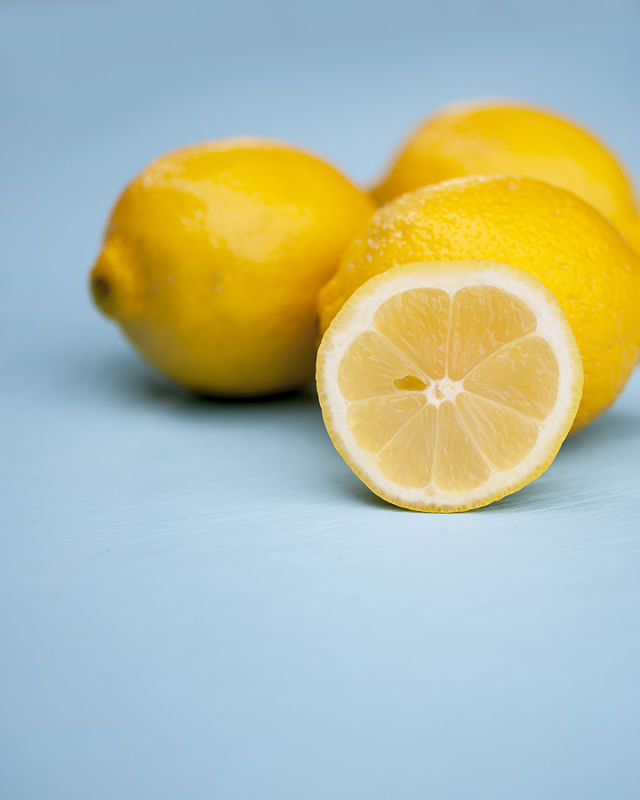 3. CLEAN YOUR MICROWAVE WITH LEMON
Who knew that using lemon was a great natural agent for cleaning your microwave? Place ¾ of a cup of water combined with a couple of tablespoons of lemon juice in the microwave. Heat for 3-4 minutes (to boiling). Leave the
microwave
door closed so that the steam doesn't escape. Let sit for 10-15 minutes then wipe down the microwave with a clean cloth.
4. USE IT TO CLEAN YOUR CHOPPING BOARD
Lemon juice cleans stains from
chopping boards
and can help kill germs too. Rub the juice of a lemon into stains on your chopping board and then let sit overnight. Rinse well and then dry. If you have an extra stinky chopping board (think garlic or onions) rub with lemon and the lemon will neutralise the odour!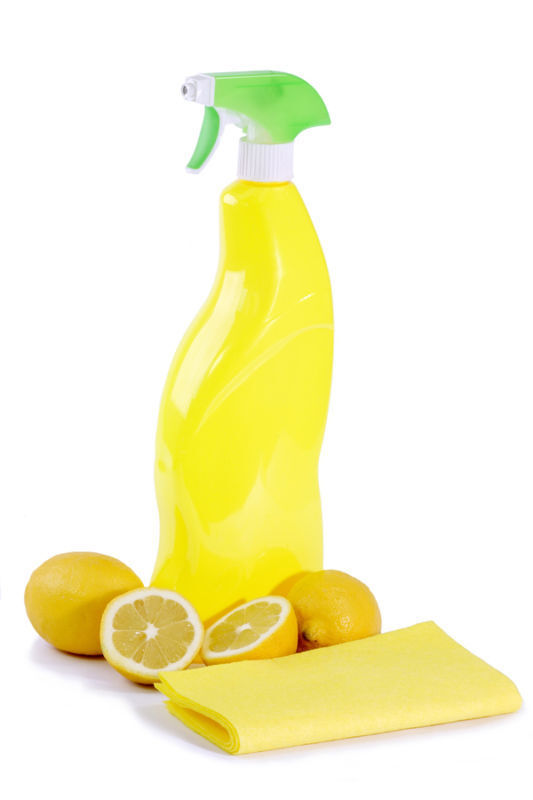 5. CLEAN YOUR WINDOWS AND MIRRORS WITH IT
If you are a fan of natural products like vinegar for cleaning your windows and mirrors but don't like the smell, try lemon! Add a few tablespoons of lemon juice to a spray bottle full of water and clean windows and glass like you normally would!
6. CLEAN YOUR BBQ GRILL WITH IT
You can clean your
BBQ grill
with lemon juice and salt. Once your grill is hot, cut a lemon in half, sprinkle with salt (so that it is gritty) and then rub the cut side of the lemon onto your grill. Be careful not to burn yourself!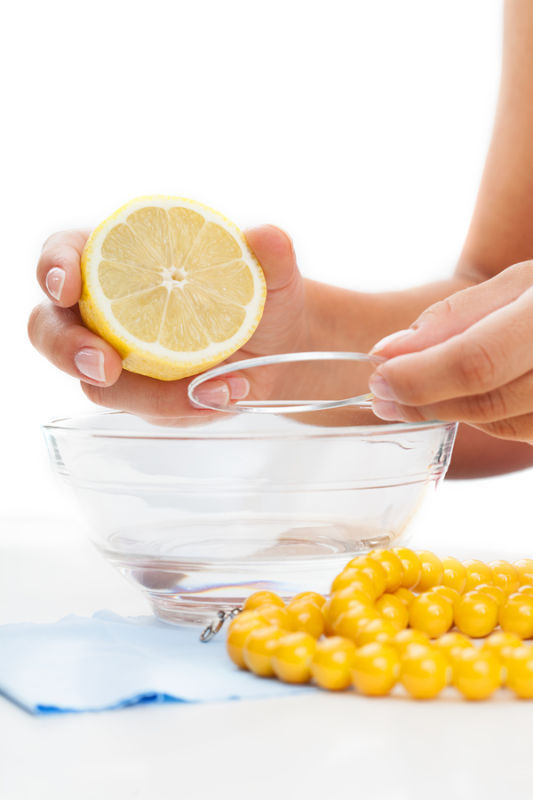 7. SANITISE JEWELLERY
Quite possibly my favourite surprise way to clean with lemon is this one. Did you know that you can sanitise your jewellery by placing your pieces (not brass) in a saucer or ramekin of lemon juice? Yep, I just recently learned this and I love it.
8. BRIGHTEN YOUR CLOTHES WITH LEMON
You can brighten your clothes (and make them smell better) by soaking them in hot water and lemon juice. You'll need to mix about 1/2 cup of lemon juice to 1 gallon of water and then wash as normal. Do not use on delicate fabrics like silk. Experts say that this works best if you dry your laundry in the sun.
Do you have any great tips for cleaning with lemon?
More from Princess Pinky Girl:
Looking for more great ideas for food, family & home? Visit Princess Pinky Girl at
www. princesspinkygirl. com every day for fabulous ideas and inspiration. Plus, follow Jenn on Pinterest at @jfishkind, on Facebook (/princesspinkygirl), Instagram (@princesspinkygirl), or Twitter (@ppinkygirl). And, to find more great Jenn Fishkind/Princess Pinky Girl eBay guides and collections, follow us at http://www.ebay.co.uk/usr/princesspinkygirl!

Check out some of my other eBay guides - just click on the pictures below!
Look for more great ideas for food, family & home coming from Princess Pinky Girl!