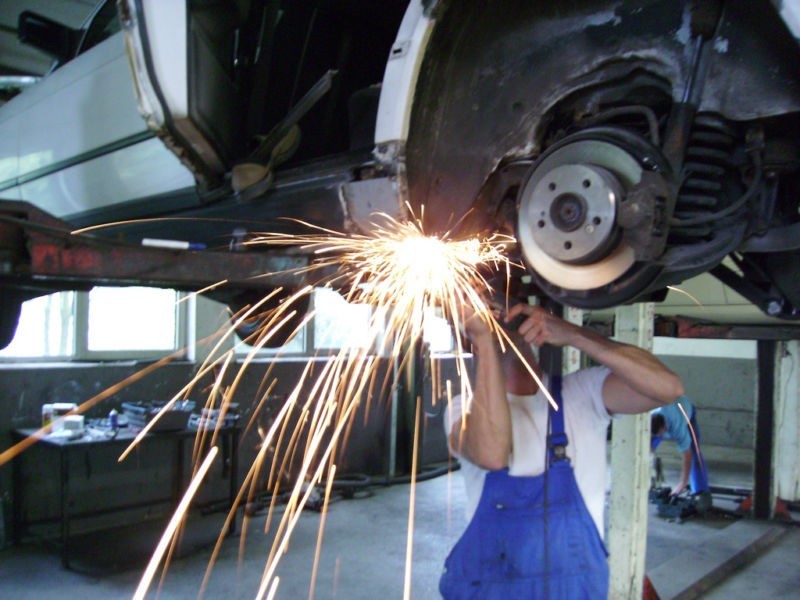 This just in: not all car enthusiasts get along with each other. But there is one thing that binds every single enthusiast in the world into a single category: modifications.
Muscle car, import, sport compact, pickup truck, it doesn't matter. Every single motoring enthusiast is hard-wired to modify his or her machine. Whether it's about personal expression, a quest for performance, or simply making your car more reliable, mods are what separate car enthusiasts from car owners.
When you get a new ride, there's a moral imperative as a petrol head to upgrade it as soon as possible. So whatever your modding intentions, these eight simple - or, at least, relatively simple - tweaks can get you started. All you need is a few hours and a few dollars... let the modding begin!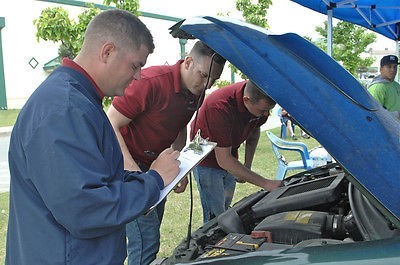 This is boring and degrading for petrolheads, and besides that, it's not even a 'real' mod. But, sadly, it needs to be mentioned because even basic maintenance areas are often overlooked in favour of a shiny new exhaust.
Gaining a few extra horsepower is pointless if the car is 100,000 miles overdue on simple maintenance. If there's a question on the age of the
spark plugs
, change them for a decent set.
Fuel filters
frequently rob horsepower and they're usually an easy change. If equipped with a mass airflow sensor, spray it down with a dedicated
MAF cleaner
. A stinky exhaust usually means plugged converters or bad oxygen sensors, both of which can rob horsepower.
Yeah, it's not glamorous, but consider basic maintenance the first, and the best, mod you'll ever do.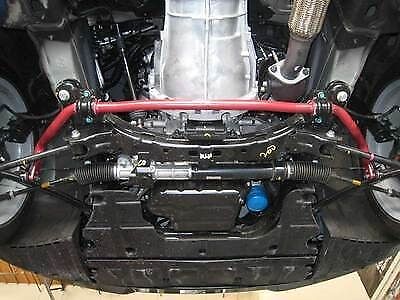 2. Sway bars
On many modern cars you're not likely to notice much of a difference with small engine mods, but small
suspension changes can give the car a completely different feel.
Swapping out stock sway bars for
beefier aftermarket parts
can do all kinds of wonders; from reducing body roll to completely changing the handling characteristics. In most cases, sway bars are a quick change with just basic tools, and they don't require any special alignment or adjustment.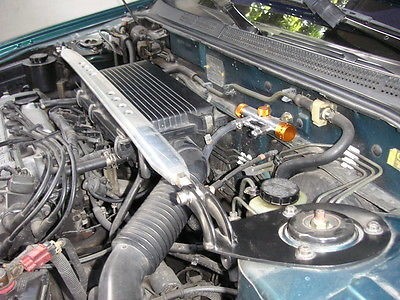 3. Strut tower bars
Similar to sway bars, strut tower bars help tie everything together in a more rigid package. The difference here is that
strut tower bars
work to reduce chassis flex as opposed to body roll, and though you can feel the difference, it's not as profound a change as you get with sway bars.
Still, reduced chassis flex means more direct response to steering input, and that's never a bad thing. Tower bars are usually available for both the front and rear strut towers, and most can be installed in just a few minutes with simple tools.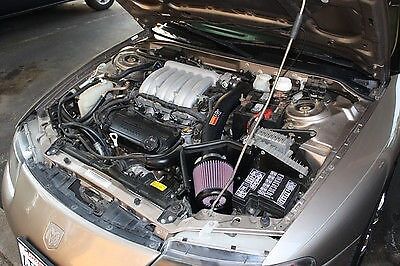 4. Cold air intake
First, the cold hard truth: In most cases, a
cold air intake
might be good for a few extra horsepower at best, despite manufacturers claiming otherwise. Also, many so-called cold-air intakes are little more than a pipe with a cone filter, and folks, that will reduce horsepower.
Do your research—find a cold-air intake
that either draws air from outside the engine bay, or creates a seal when the hood is closed to keep the hot air away from the intake. The price will be a bit higher than the cheap knock-off intakes, but you'll actually gain a few extra horsepower with the right setup, and there's definitely nothing wrong with enjoying the increased under hood engine noise most cold air intakes generate.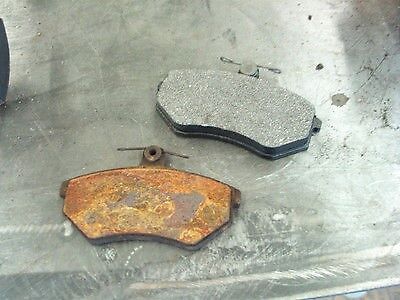 5. Brake pads
Before you go dishing out coin for drilled or slotted rotors, try a good set of s
emi-metallic brake pads
.
For starters, replacing brake pads is one of the easiest tasks a do-it-yourself enthusiast will encounter. Secondly, just about every passenger car comes with basic organic brake pads, which emphasise long life and quiet operation over performance. Semi-metallic pads will provide a noticeable difference in braking, especially in higher-speed, high-performance applications.
Yes, you'll pay a bit more for semi-metallic pads, and they're often a bit squeaky and quite dusty. But if you like to thrash down twisty back roads, you'll appreciate the ability to actually stop after repeatedly hitting the brakes.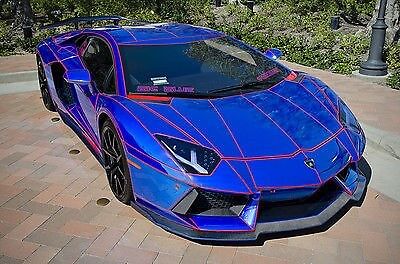 6. Pin striping
When it comes to aesthetics, subtle pin striping can do wonders for a car—as long as you don't go overboard or get tacky.
Applying pinstripe is actually very easy—make sure the surface of the car is clean, of course, and go over the specific areas to be striped with rubbing alcohol to make sure there's no wax left. The trick is to cut the length of stripe you need, stick at one end, and then pull it all the way
across the area you want to stripe and apply in one big motion. If you try to go bit-by-bit, or section-by-section, it will come out wavy.
Simple stripes along bodylines or around windows can really make a visual impact without going over the top. If you want to go full Tron, on your head be it...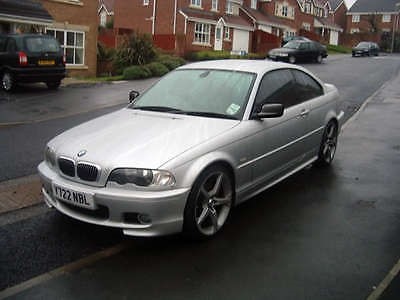 7. Blackout mirrors and pillars
Another subtle-yet-noticeable appearance mod is to black out pillars and mirrors that are body colour. This has always been a sort-of "universal" performance look, and a can of semi-gloss
trim spray
with a little bit of masking tape can deliver a factory look with very minimal effort.
As with any paintwork, prep is key. Make sure the area is clean, and then scuff what you want to paint with an abrasive scuff pad. Wipe the area with rubbing alcohol and thoroughly mask the surroundings. Use dedicated trim paint that's either flat or semi-gloss, and spray in gentle, even coats. Trim paint generally adheres and covers better
than standard automotive paint, and since you're only painting small areas, small mistakes won't show, so it's a great place to start practicing your painting technique.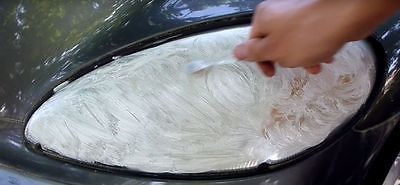 8. Clean up your headlights
Cloudy headlights reduce visibility at night, but they also look like complete and utter pig faeces. This is a great opportunity to justify the purchase of new clear corner lenses to your not-always-
approving significant other, but if you can't afford a new pair of headlight lenses, at least grab one of the many
headlight-refinishing kits
on the market and go to town.
Most kits work on the same premise—sanding or otherwise stripping away the faded, damaged plastic and polishing the good plastic back to a nice shine. Plonk down £15 for a refinishing kit and spend a half-hour bringing them back to life. You'll be absolutely
amazed at how big a difference it makes. Or just use baking soda-based toothpaste...
Written by:
carthrottle