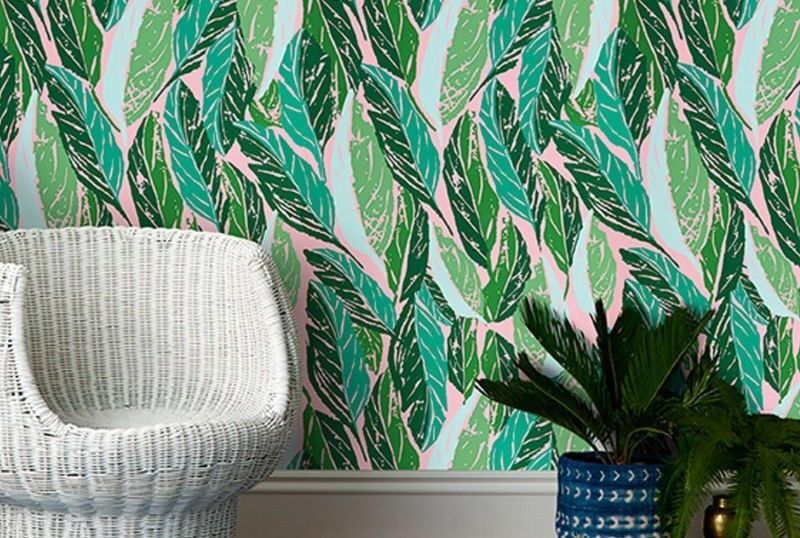 Since my wallpaper line launched a few months ago, I've been styling it in traditional and non-traditional ways. I love the immediate texture and colour it brings to a dull space! For unique ways to fill your home with wallpaper follow my guide below! Careful, it can get addicting!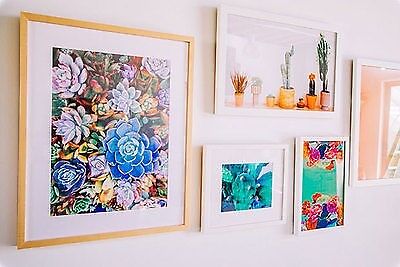 Frame It!
Keep it plain or use it as a background for an inspirational quote. All you need are leftover scraps (or samples),
sticky letters
and a
frame
! Spell out your favourite quote with the letters, stick them on the paper, frame it and hang it!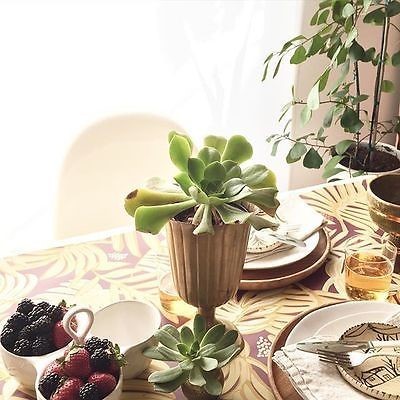 Use it For a Tablescape
Bring your table to life with colour and pattern! Use the paper as a runner or cover the entire table. Pick a paper that will enhance your party's theme. For an interactive tablescape, use
chalkboard wallpaper
and let your guests write notes and doodle! For more personal touches, use it to label your food, drinks and or table setting names.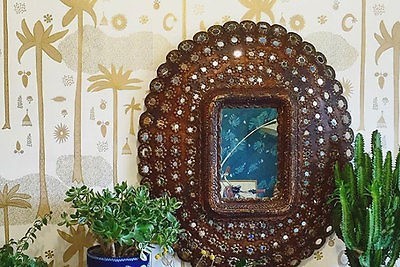 Tack it Up
As much as I would love to cover my studio with wallpaper, I can't. It's an ever-changing space that we use for photo shoots and other activities. My solution to this is tacks! Find a space in your home, tack it up and let the paper hang! This is an ideal solution for an office behind a desk. If you have a blank
cork board
, try covering it as well.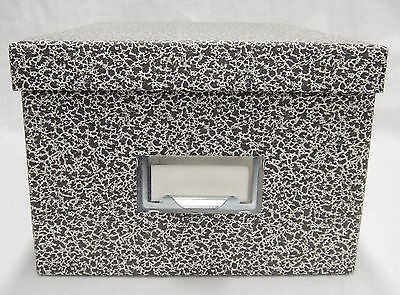 Cover Storage Boxes
There's nothing I love more than shoving my stuff into boxes (out of site - out of mind!) Line those storage boxes with patterned wallpaper, then style and stack them on a shelf! To easily adhere the paper to the box use a
double sided tape applicator
. Perfect solution to get your kids and crafts organised!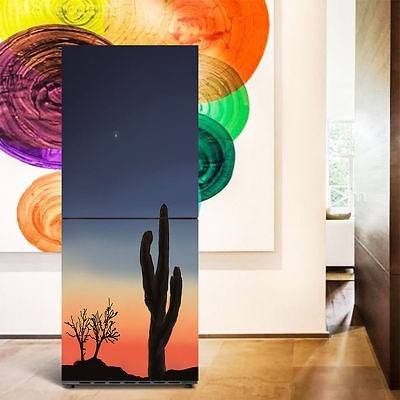 Cover Your Appliances
Bring texture to your kitchen and cover your dishwasher or fridge with wallpaper! This temporary idea is perfect for rental units and dorm room
mini fridges
! Measure the appliance first and then copy those measurements to the blank side. With an exacto knife, cut out the pieces and adhere it with double-sided tape!
Contact paper
is also a good option for this type of application.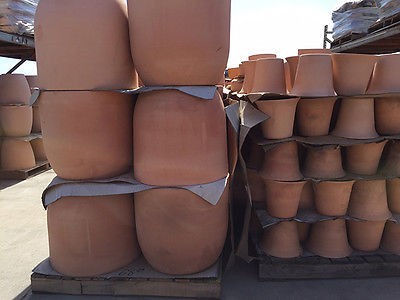 Cover a Planter
I have a ton of
planters
and love to switch them up. I've covered planters with
paint
, textiles and wallpaper. This approach seems to be the cleanest and fastest way to transform a pot!
Start with a blank pot, measure the paper around it and fold the edges where necessary. Tape it to the pot as you go or wrap it and tape it at the end! To lengthen the life of your paper covered pot, keep the plant in a plastic pot and take it out to water it!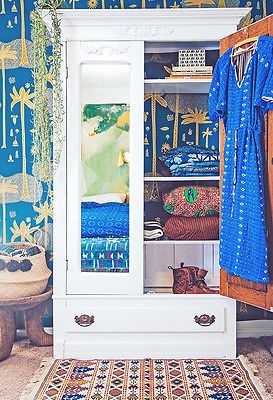 Update Your Furniture
Bring an old bookshelf,
armoire
or hutch back to life! Line the back or the actual shelf with paper! I've done this in my house and studio and it's one of my favourite DIYs to date! To give it more pop, paint the shelf a bright white! If you have more leftover, you could even line the drawers!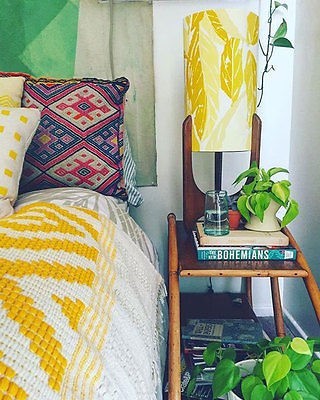 Cover a Lampshade
With leftover wallpaper or samples, give a vintage lamp a makeover! To find
cool lamps
, scour eBay, charity shops and car boot sales. There are plenty of lamps that need a second life!