Car apps come in all descriptions and have many different uses. Developers these days want to corner every niche in the market, and therefore have to up their game to create an app that will succeed. Here is a list of eight car apps that we think will make your life easier.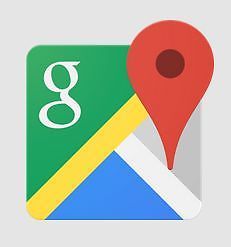 Google Maps
Google
Maps is very well known, but still, some of us don't appreciate how useful this app is. You won't need to spend money on a turn by turn specific GPS anymore, as Google Maps can also handle that for you. Available in both iOS and Android formats.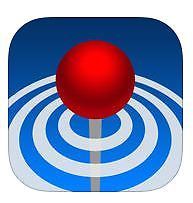 Around Me
If you haven't yet heard of, or used Around Me, today is your lucky day. Ever had trouble locating a petrol station while the needle on your fuel gauge is resting firmly on empty? This need not happen again. Around Me is a great app that helps you locate the nearest amenity you desire, from petrol stations to the nearest cinema, it can make life easier. Available on both iOS and
Android
operating systems.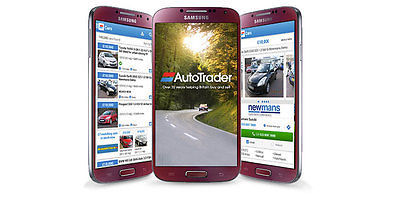 Auto Trader
Fed up of your old car? Looking for a change? Look no further than Auto Trader. While not strictly useful as an app for the actual driving process, it is indispensable as a tool to find your perfect car. With many cars on the market being advertised here, it is well worth having a look. Available on both
iOS
and Android operating systems.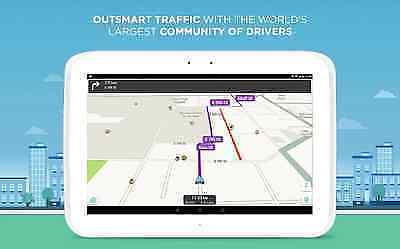 Waze Social
Waze is billed as 'the world's largest community-based traffic and
navigation
app'. But what does this mean? Waze lets you share real-time traffic & road information to save time, fuel and improve daily commuting. It also lets you send your ETA to friends, and update other road users about any accidents, and even sends you notifications about the cheapest places to get fuel. Definitely an app to get. Available on both iOS and Android operating systems.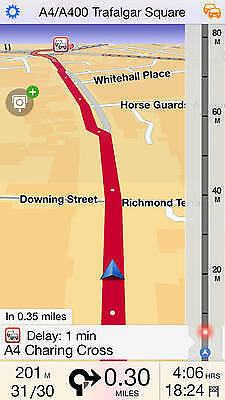 TomTom Navigation
For those who love their standard satellite navigation,
TomTom
is the app for you. Coming in at £29.99 this app is a lot more pricey than the others, which happen to be free, but it does offer the complete satellite navigation experience all from the screen of your phone. Tom Tom gives you voice guided turn by turn guidance, as well as advanced lane guidance, and speed camera notification; something not offered by other map apps. Tried and tested, this app is definitely worth the money. Available across the world and on iOS and Android operating systems.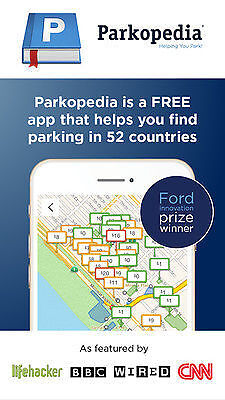 Parkopedia Parking
Sometimes finding a parking space can be quite stressful. Especially in big metropolitan cities like
London
, you can spend far too long driving around looking for the perfect place to leave your car. Parkopedia to the rescue! This app is extremely helpful and has mapped over 38 million parking spaces in 52 countries, thanks to driver contributions. Available on iOS and Android.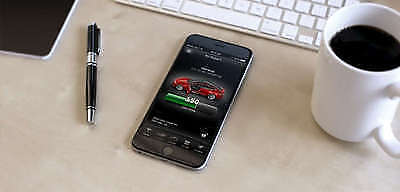 Car Companion Apps
These 'car companion' apps (MBrace, BMW ConnectedDrive, Infiniti Connect,
Tesla
Motors App, Jaguar incontrol) are offered by many manufacturers on many of the new models released today. The apps offer functionality and allow the owner to do many things from their phone. For example, Tesla's app allows the user to lock their car, and displays the current charging status of their car.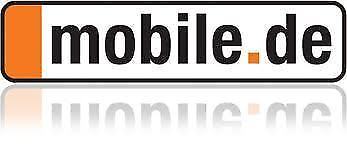 MobiledotDe

Mobiledotde is similar in use to Auto Trader. It is a huge online market place where you can buy all kinds of vehicles, not only in one country, but all over Europe. This app is definitely worth a look into if you are looking for special cars, and any vehicles available across Europe. The app is available on both iOS and Android
Thank you for reading this brief list of apps we think will be useful for those of you who drive. If you feel I've missed some notable examples, don't hesitate to comment below!
Do not forget to check out my latest collections, such as the
BMW
,
Audi
or
Mercedes
collections! If you have a great idea for a collection, share it via the comments and I will try to add it to my overview.