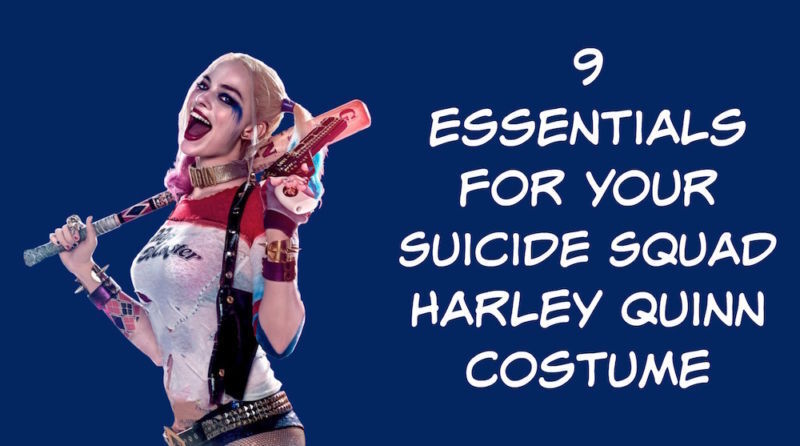 Suicide Squad
was released in cinemas this August and many women have their hearts set on a Harley Quinn costume this Halloween. There are many parts and accessories that go into this
Halloween
costume. Be sure to get all the jewellery and accents to really complete your look!
High Heeled Boots
These
boots
will make you stand tall in your Harley Quinn costume this Halloween. These synthetic leather boots look like the same the character wore in Suicide Squad and are a must have if you plan on playing her this year.
Daddy's Lil Monster T-Shirt
The tight-fitting tee worn by
Harley
in the film is another must have for your Halloween costume. Made of elastic cotton, this shirt features the half sleeves with one being dyed blue just like in Suicide Squad.
Hot Pants
Harley is sporting some super short, super snug
hot pants
in Suicide Squad. These blue and red hot pants complement the other essentials for the perfect Harley costume.
Harley Quinn Jacket
Harley wears this
red and blue jacket
in the movie Suicide Squad. It features a zipped front and "Property of Joker" written in gold on the back. This short jacket will be a perfect addition to your costume if Halloween night is a little chilly.
Baseball Bat
This Suicide Squad replica
bat
is another must have prop for your Harley Quinn costume. Hand-drawn writing on the barrel and the worn tape on the handle makes this look like the authentic bat Harley carries in the movie.
Prop Gun
Just like in the movie, you need to be toting this
black and white gun
if you are going to be Harley Quinn. Studded with gold and silver gems, this gun has the words "Love Hate" scrolled on the barrel.
Pink and Blue Wig
If you don't want to spray or dye your hair for Halloween, this
Harley Quinn wig
will do the trick for your costume. Careful details have been added to this wig, such as the proper coloured elastic bands and the tendrils of hair falling down in the front.
Studded Belt
Wrapped at the waist of Harley Quinn's hot pants is a
studded belt
. The belt features 3 rows of gold studs and a diamond-shaped belt buckle.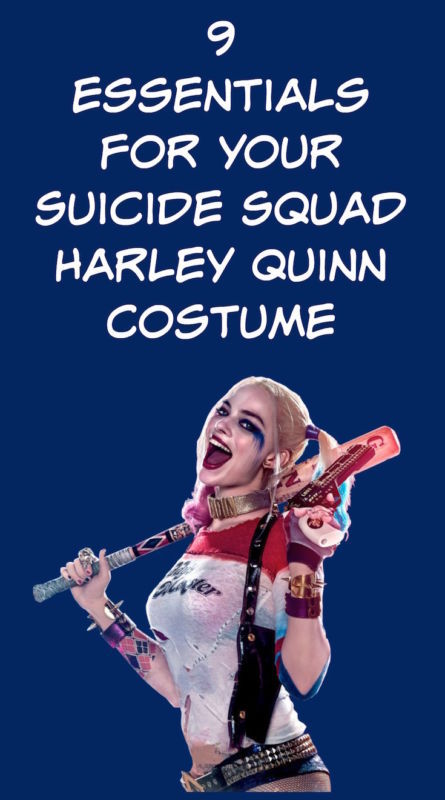 Are you ready to be Harley Quinn this Halloween? Let me know your essentials in the comments!