When your to-do list is long, you have meetings throughout the day, you're facing a deadline, or you just find yourself working too many hours, it can be easy to forget to take care of the person who is actually doing all this work: You. Practicing self-care in the midst of your work day will help you stay more relaxed and focused, and it will help you avoid burnout because you will be supporting yourself throughout the day.

Here are a few simple ways to insert moments of self-care in the midst of your work day.
Pause and Check In
While you're working, be intentional about pausing every now and then to check in with yourself. This one sounds so simple and might even sound silly to some, but just pausing for a few seconds to check in will help smooth out your day and help you feel more grounded when the unexpected happens. As you check in, notice what you need.

You might want to literally ask yourself, "What do I need right now?" And when you hear, "A holiday in Hawaii," instead of rolling your eyes at this suggestion, notice if maybe you're craving a few minutes outside or just a little space. See if you can turn your answers into something doable right now in this moment. As you keep asking this question, you'll begin to cultivate that ability to check in and move from a place of supporting yourself.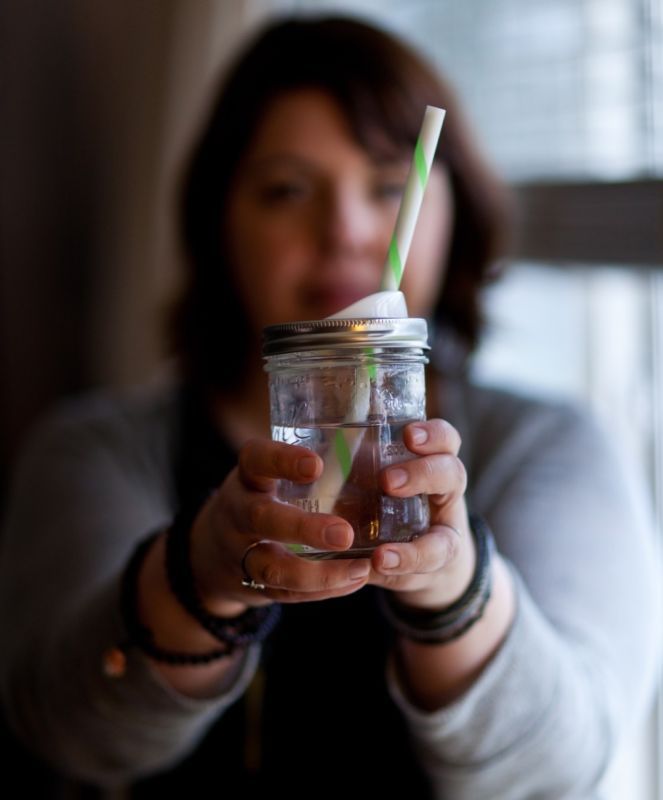 Stay Nourished
Staying hydrated and keeping simple, healthy snacks nearby can be a great way to keep yourself focused and supported. I like using a
mason jar
complete with a lid and a happy straw for my water all day long. Other ideas: kind bars, almonds or other nuts, protein bars (I like Larabars) and fruit or veggies. Of course dark chocolate isn't a bad idea either, especially on the days when you need a little treat to get through a tough schedule.
Stretch
Take a few moments to move your body in the ways it needs. From simply reaching toward the sky with your arms to walking around your office for a moment to stretching your feet out in front of you and wiggling your toes, let your body move. This one is so important that you might even want to set a timer on your phone to go off once an hour (or more) so you remember to stretch.

(On the flip side, if you're always moving at work. Maybe you work retail and are walking around a huge store all day long or maybe you're a nanny to little kids or maybe you run from meeting to meeting etc., whatever you do, don't forget to add in moments to just stop and not move your body. Even for a couple of breaths.)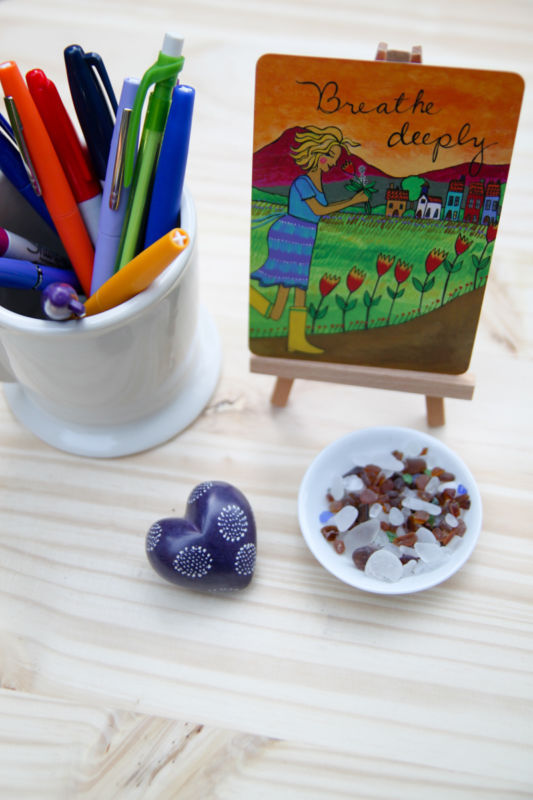 Claim Space
When we're in our work environments, even when we really love our jobs, we are often following rules set by others. You still need to claim a little space for you even as you follow these rules. One way to do this? Create a special place on your desk for items that bring you back to centre. This might be a special photo, a piece of nature (like a rock, shell or gemstone), a small vase with a flower in it, a favourite quote on a sticky note, small piece of art, note from a friend and other odds and ends that just make you happy. You can change up what you have in this spot monthly or as needed. Let it be a visual reminder of calm and connection (or whatever else you want to draw into your life at work).

And if you can't have personal items on your desk, put something in your pocket that you can hold onto from time to time to help you remember that you can claim space.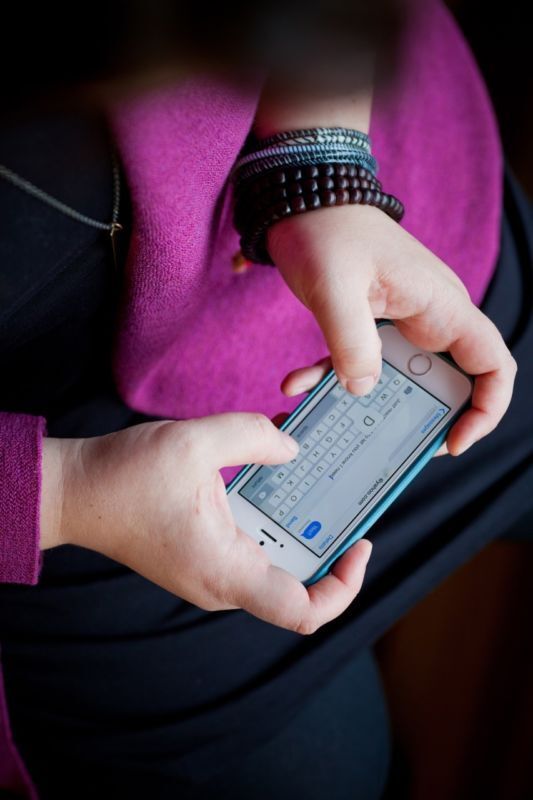 Connect
Take time to connect with others during the day. This might mean once a week saying, "Yes" when your coworkers ask you out to lunch. It might mean getting to work a few minutes early just to see how everyone is doing before the day begins. It also might mean reaching out to a friend in the middle of the day who doesn't work with you. Sending a text or a quick email during a break can help you feel supported when you need it. (Yes, I'm giving you permission to use your devices as a way to connect. It can be a really good thing. But don't forget to also connect face to face during your work day.)
Celebrate
Notice the things that go well during your day and celebrate them. Work can often be a source of stress for people, even when we really like our jobs. Celebrating the positive moments invites in more joy and gratitude, which makes for a happier work environment for everyone. There are lots of ways to celebrate, but one of my favorites is to simply make a list at the end of the day. Instead of a to-do list it becomes a list of "Ways I was/we were AWESOME today." Try it.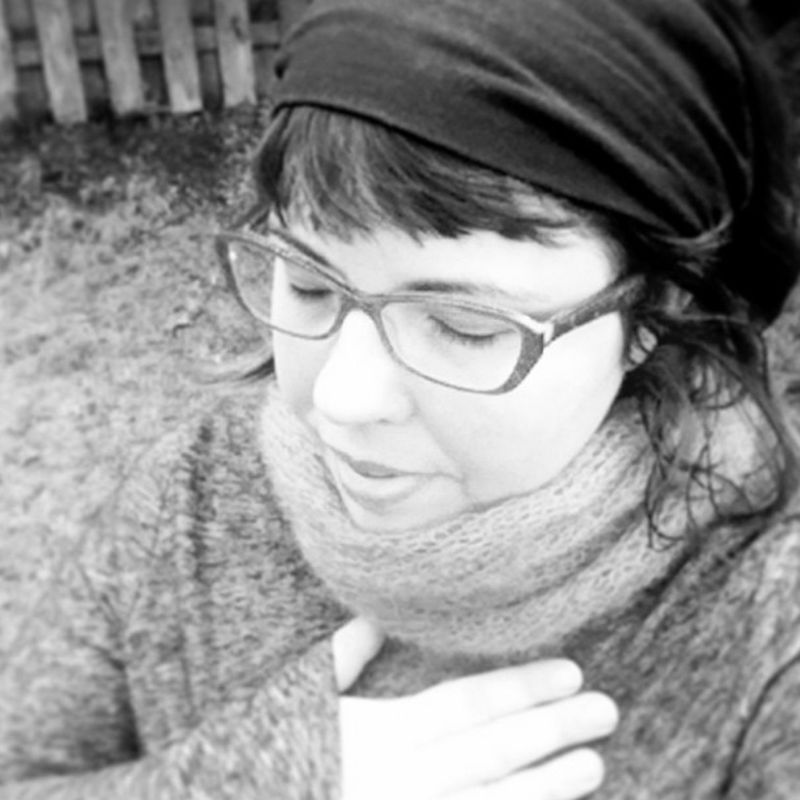 Breathe
A few times a day, notice your breathing and just be present to the way your breath moves in your body. Ground yourself in the moment, in your body, in your heart. Feel your chest expand on your inhale. Find the stillness as you exhale.
And bonus points if you get outside to take those deep breaths. Notice the beauty around you as you breathe. Give yourself a break from sitting at your desk.
This awareness of your breathing will help alleviate stress in your day. There's a reason why meditation and taking deep breaths is on just about every "ways to help you de-stress" list out there. There is an actual reaction in your body that calms and quiets your body physically. Try it several times a day and notice how it supports you. (Also check out my guide on
" Four Meditation Practices to Quiet Your Mind"
for some very accessible beginning meditation techniques that you can even do at work.)
Make Time
One of the biggest ways to practice self-care is to actually make it happen. It's awesome to read an article like this and begin to brainstorm the easy self-care moves you could make; it's another thing to actually implement them on a daily basis. At the beginning of your day, look over your schedule and see where you can add in moments of self-care. You've got to actually put it in your planner. Make you a priority so you can feel grounded and happy at work.
Notice the In-between Spaces
When I'm helping women develop their self-care practices, one piece of homework I like to give them is to look for the in-between spaces between the roles they play. When you're at work, this might be small windows of time - when you're alone in the elevator, walking to the bathroom, your lunch break, the car on the way to and from work, when you get to a meeting five minutes early. Notice these in-between spaces and think about how you could add in a simple self-care move from this list in this space.
For more ideas, check out my
"Self-Care Tools" collection
and these other guides: