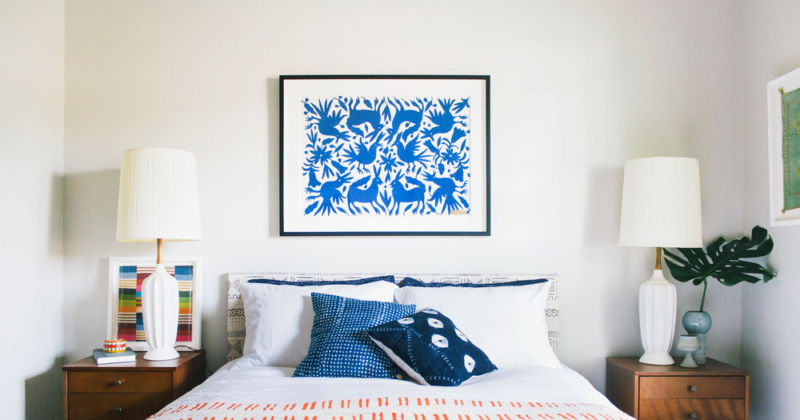 I'm sure many of you have read the advice to keep desks, computers, tablets, and televisions out of your bedroom to eliminate distraction and let you focus on what this area of your home is truly for: slumber. Now, it's worth mentioning that ideally your bedroom is also a place to set the mood for romantic endeavours, which I think will be a welcome byproduct of the tips I've got to transform the space into a dreamy, peaceful zone where you're guaranteed to want to curl up with a good book, cuddle with your heartmate, or — most importantly — get some much needed relaxation.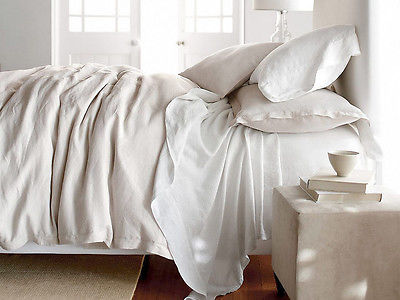 Swap Out Sheets
Though they can be a bit of a splurge, picking better quality sheets can make tucking yourself in even more appealing, and therefore more likely to lull you to sleep. Don't be a slave to the thread count alone (higher doesn't always mean better) and look for longer/better fibres like Egyptian and organic cotton,
Belgian linen
, or bamboo and look for wording like "sateen weave" which makes for a softer feel.
Create a Cloud-like Bed
I'll admit that I'm a sucker for a 5-star hotel bed. I always imagine it being light, bright and airy, as if you're sleeping in a cloud. Some ways to emulate that are by adding a
pillow-top mattress pad
and picking a duvet — whether down or synthetic fill — that's soft and fluffy. Guaranteed it will make you want to jump right in. And while an all-white bed isn't everyone's decorative cup of tea, it may be important to note that keeping a minimal tone means less stimulation when you lay your head down.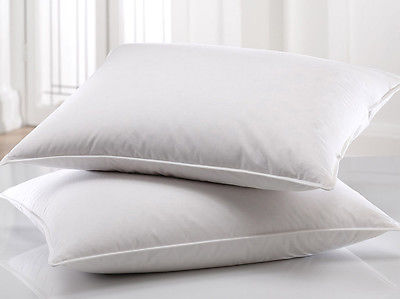 Stay Supported
For those who can't afford an adjustable mattress, at least consider your options for pillows to support your neck and head. If you're a back sleeper, you'll want a pillow that's not so full and stiff that your head is too far forward. Also, a bolster pillow underneath your knees can improve your alignment and make for a more comfortable sleep. If you're a side sleeper, shop for a
firmer pillow
to fill in the gap between your shoulder and ear.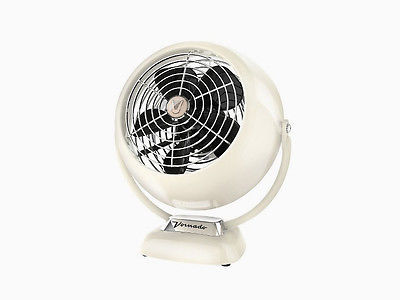 Keep Cool
Those of you without AC this summer know that there's no bigger sleep-ruiner than heat. Luckily there are ways to keep cool by creating a cross breeze with a
portable fan
or
ceiling fan.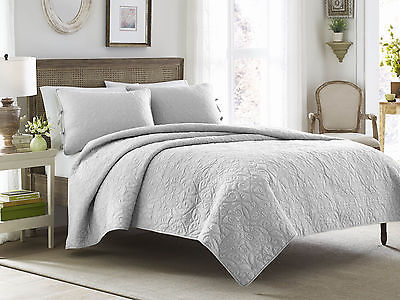 Consider Your Colour Scheme
If you're not in love with the all-white approach, it's at least important to note that certain shades are much better at letting your mind relax and wind down. For example, red is stimulating so avoid saturating the entire room in that colour. Pick a
linen duvet
in soothing colours like a soft grey, light green, or blue tones.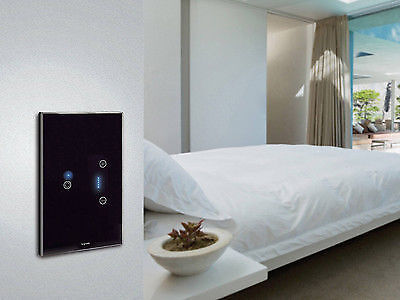 Adjust Your Lighting
Add dimmers to your light switches so you can adjust accordingly. Legrand Adorne makes beautiful contemporary switch plates and dimmers. This can be a great option for winding down and saving energy, while offering a little bit of light.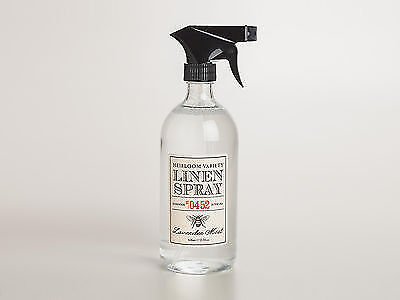 Explore Aromatherapy
For a little extra help getting into relaxation mode, try appealing to your olfactory senses. Scents like lavender, vanilla and jasmine are proven to soothe and calm. Invest in a diffuser, or just purchase a
linen spray
to mist your sheets and pillows prior to hitting the hay.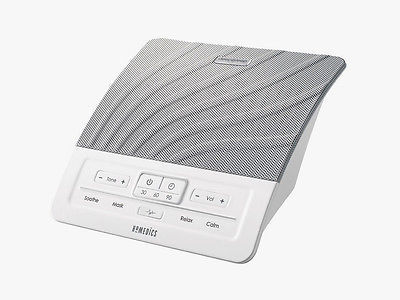 Select a Sleepy Soundscape
Some people aren't keen on sleeping in dead silence, and others need to block out outside noises like animals, trains, or bustling city sounds. If either is your issue, try a
sound machine
that offers options like ocean waves or raindrops.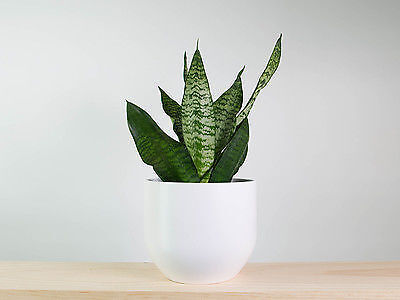 Improve Air Quality
Plants are excellent at purifying air naturally so add a
snake plant
or
jasmine
in your bedroom to remove toxins from the air. Jasmine promotes sleep quality as well.