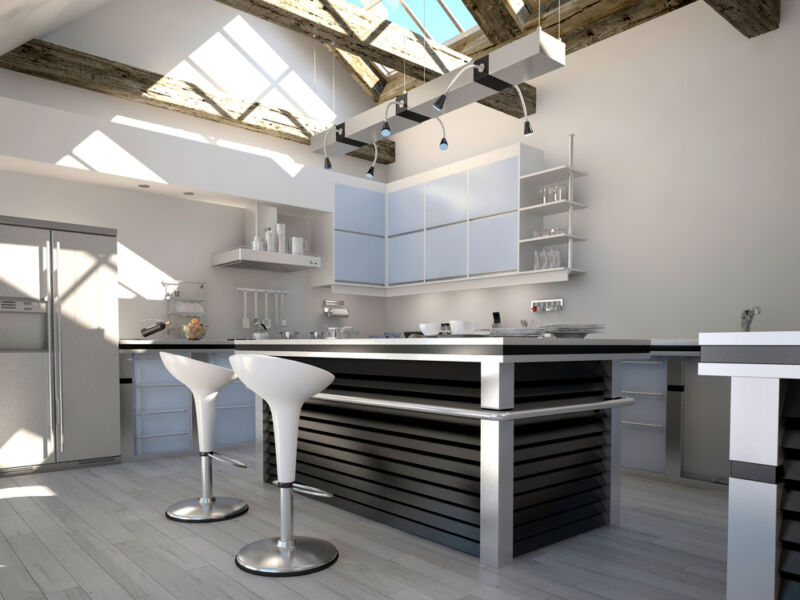 Add a caption
Find a bar stool to match your personality and kitchen decor
Whether you're looking to kit out a bar or revamp your kitchen with one or two barstools, why not look for something to match your personality and style?
With a wide range of designs to choose from you won't be short of choice, so check out our top ten guide for inspiration and try your hand at interior design.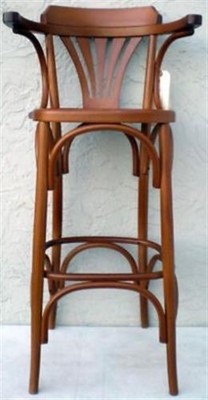 1. Fancy
Sometimes it's nice to be fancy, right? Unique, eye-catching and original furniture can transform an average room into something spectacular, so keep a look out for elaborate barstools.

While some come with highly-decorated wooden legs and artistic seat detailing, others have a simple, classic design but stand out from the crowd due to their vibrant hues. Of course, we all have different tastes, so have a root around and see what you can find.

We recommend: Purchasing a variety of styles in the same colour for added interest.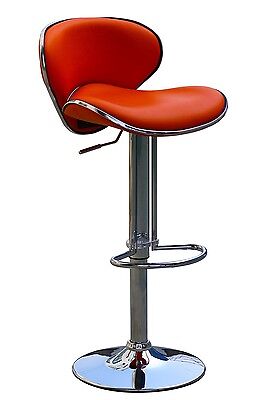 2. Comfy
Some people don't mind wearing fitted shirts and tight jeans while others can't stand being out of their joggers. If being comfy is the most important thing to you, try to choose a barstool with a backrest as this will help you to relax and unwind after a hard day.

A manoeuvrable seat and footrest will also come in handy as you'll be able to adjust the stool according to your height and personal comfort levels.

We recommend: Choosing a barstool with plenty of padding for optimum comfort.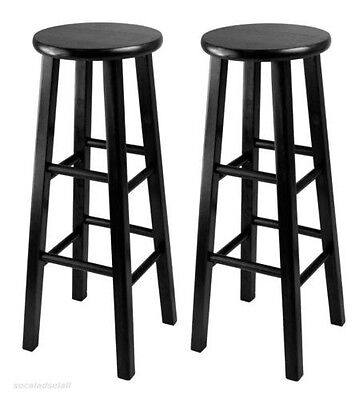 Add a caption
Keep simple and sophisticated with minimalistic stools
3. Minimalistic
If you can't think of anything worse than over-the-top decoration, bright colours and la-di-da accessories, fear not, as there are many barstools out there that'll suit your minimalistic style perfectly.
The array of
metallic swivel stools
on offer could be to your taste or you could take a look at the backless chairs available. Black and white stools also stand out for their simplicity as do other plain colours such as deep red and oaky brown.
We recommend:
Keeping things minimalist and consistent with matching barstools.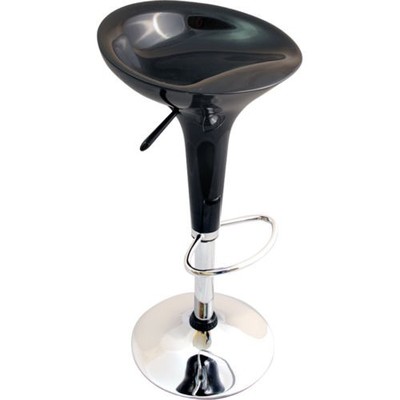 4. Modern
Modern
furniture is often preferred by those who like minimalist styles and is renowned for its eye-catching simplicity. Barstools with a plain silver stand and curved black seat instantly make an impression without being overly complicated in design and would look great in any trendy club, pub or bar.
Similarly, the Bombo barstools, which have become increasingly popular of late, are wonderfully simply yet have a funky, space-age feel to them.
We recommend:
Looking for something with an unusual feature, such as an interestingly shaped footrest.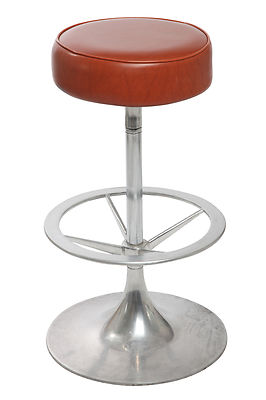 Add a caption
Embrace the trend for everything retro with a diner stool
5. Retro
Of course, not everyone rates the futuristic styles and clean-cut lines of modern furniture. So, if you love nothing more than big hair, flares and old-school tunes, a
retro barstool
could be the right option for you.
Not only will original vintage styles add a sense of elegance and charm to any room, but new models based on timeless fashion trends will also take you down memory lane. Opt for a classic style, red diner stool, for instance, pop on the Supremes and you might as well be having a drink in your favourite 1960s haunt.
We recommend:
Buying a barstool from your favourite era and sprucing it up with a little DIY.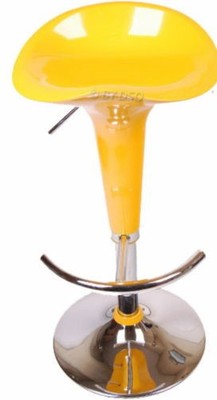 6. Quirky
Love standing out from the crowd? Like anything a little bit unique or different? Then a barstool that's as fun as it is quirky might catch your attention – after all, what's the point in holding back when you could be the owner of a bright yellow hydraulic bar stool or something in a fantastic shade of lime green and orange.

Two-tone faux leather seats can work well too, so think black and red, black and white or even blue and white.

We recommend: Experimenting with colour and unleashing your true personality.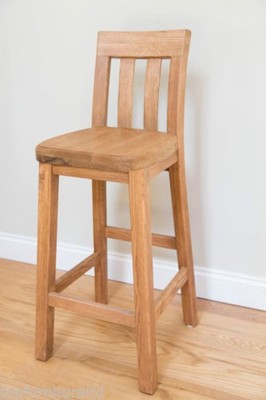 7. Traditionalist
If you're a traditionalist, perhaps the
wooden barstools
often found in rustic country pubs and eateries might appeal to you. Wooden furniture is great for many reasons but one of the most important thing to note is that each piece tends to be unique.
Colours and markings differ between barstools due to the way the wood is cut, setting them apart from other mass produced products made from materials like plastic and silver.
eBay recommends:
Choosing a hard word such as acacia for optimum durability.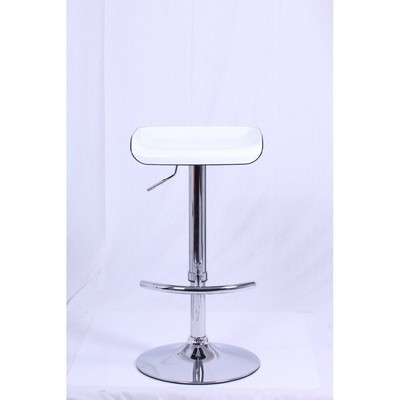 Add a caption
Leather and plastic designs are perfectly practical
8. Practical
Are you the practical one, always looking for a solution to life's problems? If yes, then you're probably wanting to buy a barstool that's low maintenance meaning that even if drinks are spilled, it's not the end of the world.

The good news is everything from faux leather to plastic are easy to clean and you could even go for a chrome design that you can simply wipe down after use. Covers and cushions can also protect wooden bar chairs from losing their colour, so it's also worth checking out the accessories on offer.

We recommend: Polishing barstools regularly to help them maintain that glamorous shine.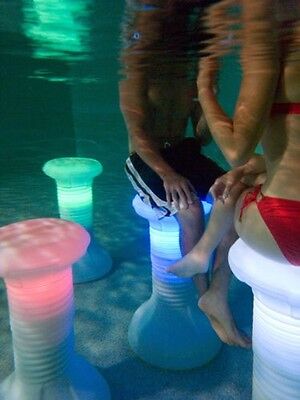 9. Party Animal
When the sun sets and you're in the mood to party, wouldn't it be fabulous to have some
LED barstools
to brighten up your bar/home?
Not only are they wonderfully fun but they look fantastic at night alongside other props such as garden
fairy lights, candles, disco balls and other party animal must-haves. Ideal for outside use, you'll also find waterproof stools available which are perfect for the swimming pool, so let your imagination go wild and choose something exciting.
We recommend:
Making happy hour that bit more exciting by investing in a multicolour cocktail stool.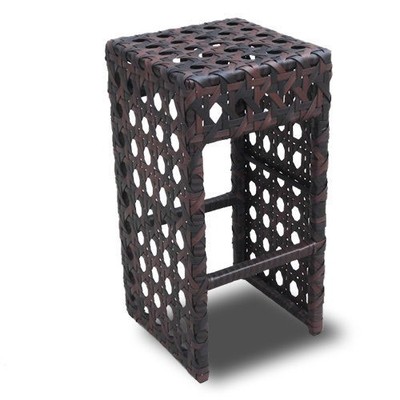 Add a caption
Bring the beach into your kitchen with a wicker seat
10. Beach Bum
If your favourite place on earth is by the beach, why not bring your favourite holiday haunt to your home by investing in a set of
wicker barstools? Not only do these have a relaxed summer feel but they're available in a host of shapes and sizes to suit your needs.
So, whether it's a high metal stool with a wicker seat that takes your fancy or a woven-wicker outdoor bar chair, you're sure to find just what you're looking for.
We recommend:
Choosing something with a cushion for extra comfort.
Who would have thought there were so many different types of barstool to choose from? There's something for every personality type making it easy to find what you want when you want it.