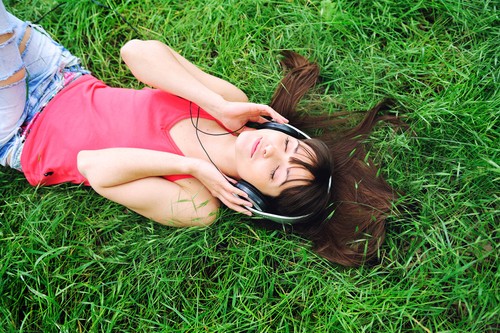 No longer do users have to have one headset for their phones, another set of earphones for their music players, and a third headset for playing games. Today's headphones are used across a wide range of different devices, especially if they have in-built microphones.
Although many electronic devices include a pair of earphones or headphones with their purchase, the headphones might not be the best quality. Those who are unsatisfied with the cheap headphones they receive for free can opt to upgrade their headphones and purchase a better pair. Once people decide to buy a pair of headphones or earphones, they quickly find out that the headphone industry makes a variety of headphones from low to high quality, and they have varying price points.
The choice of which pair of headphones to buy is sometimes a confusing experience for consumers who have hundreds of different options to choose from. Buyers looking to purchase new headphones can become inundated with options, so understanding what to look for and where to buy the right pair is the smart choice.
Remembering some of the characteristics of headphones when shopping in speciality electronic stores or on eBay results in receiving the best deal possible.
The Difference Between Earphones and Headphones
The first thing which consumers should understand is the difference between earphones and headphones. Before earphones were introduced to the market everyone used headphones. Headphones are ear coverings attached to headbands which fit over users' heads and emit sounds from outside of the ears. Headphones were heavy and clunky when they were first designed, but over time they became slim and compact.
Earphones, on the other hand, are designed to fit directly into the ears. They are small and unobtrusive. With the invention of the iPod, earphones have become an accessory in their own right. Some earphones are minimalist and designed to be hidden from the public, while others are decorated with rhinestones and bright colours so that they are noticed by everyone.
What About Headphone Sound and Comfort?
The two most important aspects of any headphones or earphones are sound and comfort. Although earphones are small, they are becoming more technologically advanced. This is especially good news for audiophiles who list sound as the number one feature they need in high-quality earphones.
In addition, comfort is a key feature which all consumers should take into consideration when they are ready to purchase a pair of earphones. Some users who listen to music with their headphones wear them up to two hours at a time. Uncomfortable headphones hurt users' ears over time if the compression is too tight.
The best way for consumers to find a pair of headphones which feature high-quality sound and are comfortable to wear over long periods of time is to test them out in person. If this is not possible, consumers should read reviews of different earphones so that they get a good idea of what to expect once they begin using them.
Types of Headphones
Just like earphones differ from headphones, there are subcategories of headphones which offer different benefits and features to consumers. The various types consist of those which go over the top of the head and those which wrap around the back of the skull. Each type of headphones offers a wide range of price points and quality, with some being sold for a a few quid, while others are priced well over a few quid.
Over the Head
People who have used one of the ubiquitous iPhones or iPods from Apple are familiar with earbuds. Headphones are less popular than the fashionable iPod earbuds, but are still popular in their own right. Standard headphones rest on top of the head and are small in size and very lightweight with a foamy cap between the speakers and the ears. Since they fit outside the ears, there is less sound leakage than earphones which fit inside the ears. In general people standing near to users who are wearing earbuds might be able to hear sound coming from the earphones, but they are not be able to listen to headphones since sound is isolated to the speakers and padding.
Behind the Head
Those earphones which wrap around the head are smaller than those which fit on top of the head. Since behind-the-head headphones hinge on the users' ears, they cannot be too heavy without being overly uncomfortable. They have soft pads over the speakers still, and they work better than earbuds at blocking sound leakage. Premium headphones in this category might have a microphone attachment and are more expensive than standard ones, but the quality of sound has the potential to be higher
Over the Ear
Over-the-ear headphones are either canalphones or earbuds, but some consider them to be headphones, since they attach to part of the head and not just within the ears. They have attached, moulded pieces which hangs over the ears and place the speakers into the ears. Further, they are designed to be sturdier than both canalphones and earbuds, and the moulded mounting pieces keep the speakers from falling out of the ears easily.
Special Features of Headphones
Once users have decided which type of headphones they like best, be it behind the head, over the head, or over the ear, they can then decide which type of special features they want included with their headphones. From custom fit headphones to wireless, today's earphones come with a wide array of special features for serious audiophiles and casual listeners.
Noise Cancellation vs. Noise Isolation
Many people believe that noise cancellation and noise isolation mean the same thing, which is inaccurate. Noise cancellation headphones use an inverted sound technology that produces an inverted tone of the sound which cancels sound, so that only the audio coming from the earphones is heard. On the other hand, noise isolation physically blocks the sound from entering ears by using a seal on the speakers, so that listeners cannot hear ambient noises when they are listening to their music or audio. Noise cancellation is much more effective and subsequently more expensive than noise isolation.
Wireless
Wireless earphones allow users to be disconnected from their electronic devices, meaning they can be as far away as 10 metres from devices and still listen to their audio. Wireless headphones are more expensive than standard earphones, because of the related technology, and they are heavier due to the receiving chip and battery which are attached to the set.
Waterproof
Waterproof headphones can be used in the water or any other location which they may get wet. Waterproof headphones are ideal for pool, beach, and all-weather use. Checking the user's manual before submerging the headphones is an intelligent approach, as some headphones are only waterproof to a certain depth.
Custom Fit
Some companies make custom-fit headphones to a specific user's ear canal and head width. These are some of the most expensive earphones on the market because each pair of earphones is unique to the person who buys them. These types of headphones are generally used by audiophiles and music professionals.
Convertible
Convertible earphones are sold in a kit which include a pair of canalphones or earbuds and over-the-ear pieces which attach to the speakers to convert them into over-the-ear headphones. The sets can then be reinforced to become headphones for even greater stability.
Comparison of Headphones
Depending on the make and model of headphones, the placement of the mics and controls vary. Headphones with mics and controls enable listeners to easily control calling and messaging features, music play features, and streaming options. Some also allow for communicating with opponents and teammates during online gaming. The following list features some of the most popular universal headphones, their manufacturers, and their key features.
Headphones

Manufacturer

Key Features

BTON SOLO HD MBL

Soft leather ear cups

Clear coat paint finish

Two speakers in each ear for more depth of sound
In-built microphone

Folding design

SL150BW

Breathable headband

Tangle-free audio cables

Gold-plated connector for clearer signal transfer

Folding design

QuietComfort

Soft leather ear cups

Uses microphones inside and outside the ears to minimise ambient noise

In-line remote

Folding design

Hesh 2.0

Blocks ambient noise for clearer audio output

Detachable cord enables users to move around

Gold-plated connector for clearer signal transfer

Amperior

Detachable remote

True-to-life audio

120 dB sensitivity

18 Ohms impedance
Before buying any set of headphones, it is a good idea to check the owner's manual to ensure that the headphones are compatible to the audio device in which it is planned to be used with. Some audio equipment requires an adapter for the jack, which may have to be purchased separately.
How to Buy Headphones on eBay
Consumers looking to buy a new set of earphones or headphones can literally buy a pair while standing in line at their local grocery store. This is how ubiquitous earphones are in today's marketplace. However, these headphones are generally cheap and lower in quality, making them throwaway earphones which are not in the same genre as those bought from specialty retailers or fellow audiophiles.
Many brick and mortar stores, such as specialty music stores, sell higher quality earphones. In addition, consumers can buy headphones at online sites such as eBay from a variety of vendors who often sell them at lower prices than brick and mortar stores. Simply inserting your search query within the search bar on any eBay web page, and you will see hundreds of items listed. If you perform a search for a specific set or colour, the options might be limited. However, generic searches let users filter the options further. They can search according to general price, seller geography, and condition of the headphones.
Conclusion
Headphones come in all kinds, sizes, shapes, and varieties. Choosing the right earphones for you depends on what you want and what you need. Some users prefer to have smaller, more portable devices, while others prefer better sound quality. No matter what you want, it is important to do a little research and decide which type of earphones fit your personality best.
Although the pricier headphones have more research and technology behind them, they should not be bought simply because of the reputation of the company. Researching if the audio quality is right for you is the most economical and practical way of determining what the right type of headphones are for your audio needs. Those who travel appreciate headphones which fold, while those who listen to music at home in a media room do not need that feature. Lastly, interacting with fellow buyers and sellers on eBay helps you learn about headphones you might not have considered otherwise.