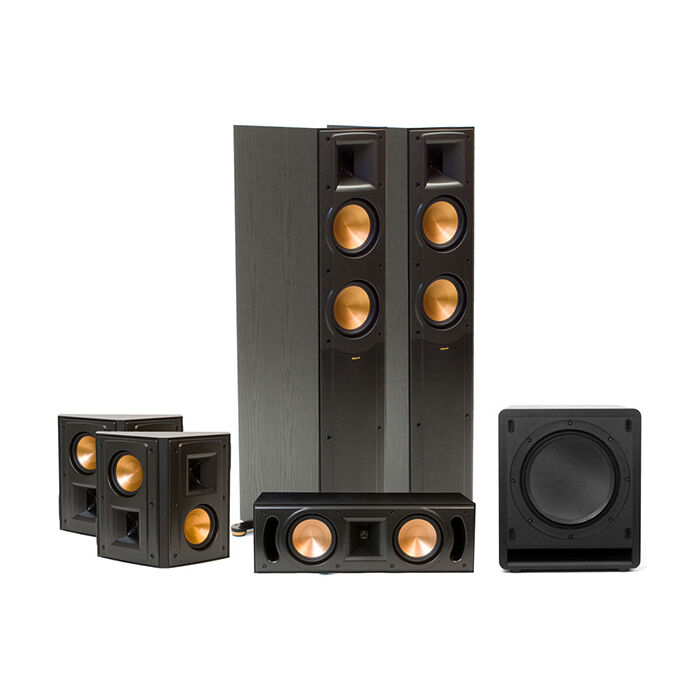 Home cinema systems typically consist of a projector or flat screen television, along with a DVD or Blu-ray player and surround sound system. Building up a home cinema system may involve purchasing various accessories such as stands and screens.
Choosing Home Cinema Accessories
Which accessories are required for a home cinema system depend upon factors such as which devices are used, the general set up and layout of the home cinema, budget, and individual preference. A home cinema can be quite a basic set up, but other home cinemas are dedicated spaces with various accessories and specialist furniture and furnishings.
Accessories for a Home Cinema Projector
Projectors are popularly used in home cinema environments as an alternative to flat screen televisions. Many home cinemas will have both, and they can be used interchangeably depending on preference. The various accessories for a home cinema projector, including ceiling and wall mounts and projector stands, as well as accessories such as screens, cables and cases, are outlined in the table below.
| | |
| --- | --- |
| Ceiling and wall mounts | Home cinema projectors may be mounted on the ceiling or wall, which is a neat way to save space as well as being unobtrusive. Where the projector is used on a regular basis they are a good option. Some mounts are solely for ceilings or walls, while others can be fixed on either wall or ceiling. Check that the mount is compatible with the projector before purchasing. Ceiling mounts may be either fixed or adjustable in terms of drop, while wall mounts may be fixed or have adjustable arms. Specifications to look out for include the maximum load, maximum drop or extension, tilt adjustment, and swivel adjustment. The maximum drop or extension indicates how far the projector can be extended, while the tilt refers to vertical movement and the swivel to sideways movement. Other features to consider include quick release mechanisms, adjustable drop and extension control mechanisms, cable management and (if necessary) whether the mount can be fitted to angled ceilings and/or used with extension poles or arms. |
| Stands | Home cinema projectors may be placed on a stand or cabinet. This may mean that the sound of the projector is closer to the viewer and may also cause issues with positioning and seating arrangement. There are two basic types of stand designed specifically for projectors - lectern type stands and trolley stands. Lectern type stands have the advantage that they allow the projector to be tilted vertically, while trolley type stands can be wheeled into position as required. Alternatively, any item of furniture such as a cabinet or side table can be used to hold a projector. It is not necessary to buy a dedicated projector stand, and using a regular item of living room furniture means that space is saved and the projector can be simply be tidied away when not in use. |
| Screens | There are various types of projector screen available. When deciding which to purchase, first consider whether there is space for a permanent projector screen or whether a portable screen is required. If the projector is used infrequently and/or there is a good white wall available, a screen may not even be necessary, although a good screen will generally provide a better, cleaner picture. Permanent projector screens may be fixed or pull down, and there are also motorised screens with remote controllers for gadget lovers. Fixed screens are typically better regarded if space allows, but pull down screens are a more realistic option in most home cinema environments and are perfectly adequate. Portable screens can be brought into the room as required and then folded away into a corner or cupboard when not required. For home cinema use, widescreen 16:9 screens are generally recommended. 16:9 is the standard format for widescreen televisions, digital and HD broadcasting and various other source materials. DVDs also support this format, though blu-rays are increasingly being shot in the 21:9 format and this is another option. |
| Cases and covers | Cases are useful if the projector is used infrequently and then stored away in a cupboard or corner when not in use. They are also useful for transporting the projector. Both hard and soft carry cases are available. |
Accessories for a Home Cinema Surround Sound System
For a genuine home cinema experience, it is essential to have a surround sound system. This ensure that sound is projected from different points in a similar way to that in an actual cinema, and that DVDs and blu-rays are heard as they are intended to be. There are different levels of surround sound system, from simple soundbars and all-in-one systems which simulate surround sound to speaker packages with 2.1, 3.1 or true surround sound 5.1 speakers. Cables are typically included. Speaker stands are available in various styles and designs.
Unlike items of furniture such as shelves and tables, they are specifically designed to hold speakers and do not result in vibration or resonance that can distort sound. This is due in part to the speaker being isolated from the floor. When it comes to height, around ear height is optimal to hear the different frequencies, especially higher frequencies. Heavier stands are often preferred for their acoustic properties. Stands with hollow interiors or tubes ensure that cables are hidden. Spikes are a useful feature if the speaker is to be placed on carpets, while pads can be used for hardwood floors. Always make sure the speaker is positioned stably. Alternatively, wall brackets may be used to place speakers on.
Cables for a Home Cinema
Various types of cable are used for connecting home cinema equipment. They include component video cables, High Definition Multimedia Interface (HDMI) cables, s-video cables, and composite video cables, outlined in the table below. SCART cables used to be standard cables but are now less frequently used. Cables can be easily purchased if not supplied with home cinema equipment.
| | |
| --- | --- |
| Component video | Component video cables transmit video signals, including luminance, brightness, and chrominance, that have been split into two or more channels. Because the signals are split rather than encoded together, component video cables have better colour quality than composite video cables. Component video cables are coloured red, blue, and green, each colour transmitting a different part of the signal. |
| Composite video | Composite video cables are used for transmitting video signals, typically from home cinema devices to a television. Luminance, brightness, and chrominance are encoded together, leading to a reduction in colour quality. As well as containing the information to transmit a picture, they can also transmit audio information via additional cables. Composite video cables are typically yellow, often with red and white cables for audio channels. |
| HDMI | HDMI cables transmit uncompressed video signals and uncompressed or compressed audio signals from home cinema source devices, such as DVD or blu-ray players, to projectors or televisions. They are capable of transmitting both HD and 3D signals as well as standard signals. There are two types of HDMI cable. Type A has 19 pins and type B has 29 pins. Type A is fine for lower resolutions, but type B is generally recommended for true HD viewing (1080p and above). |
| S-video | S-video cables transmit video signals at standard definition. The signal is split into two channels, making them midway in terms of quality between composite and component video cables. S-video cables typically have four pins. |
Other Accessories for Home Cinema
Other accessories for home cinema include remote controllers, dongles for internet access, and wireless keyboards.
Find Home Cinema Accessories on eBay
Home cinema accessories, including projector accessories, surround sound system accessories, and cables, can be found for sale on eBay. From the eBay homepage, it is easy to find them by following the Electronics & Technology tab to theSound & Vision page. From here click on the link for All Categories followed by Speaker Stands & Brackets for speaker stands. Otherwise follow the link for DVD, Blu-ray & Home Cinema to bring up different options for accessories, including Projector Mounts & Stands and Projector Screens. Under Other Home Cinema are listed further accessories such as cables, connectors, remote controllers, dongles, and wireless keyboards. A more direct way to search for home cinema accessories is by using the search function. Located at the top of any eBay page, this has a search field in which appropriate terms can be entered. For home cinema accessories, try terms such as "surround sound speaker stands", "projector ceiling mount", "projector screen" or "HDMI cable" as appropriate.
Conclusion
There are various accessories available for use with home cinema systems. These include accessories for projectors, such as mounts, stands and screens; accessories for surround sound systems, such as speaker stands and brackets; cables; and general accessories such as remote controllers and wireless keyboards. Always read the product description to ensure the accessory is compatible with the components of the home cinema system.