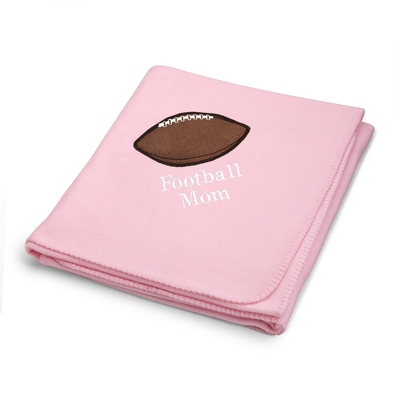 Football fans around the world are dedicated to their teams and favourite players. Apparel and souvenirs are a great way to commemorate either of them. Apparel includes jerseys, shorts, warm-up clothes, and even cleats or shin guards. Souvenirs on the other hand are a much broader category. These can include everything from photographs or autographs to game equipment such as balls and goalie gloves. Football is the most popular sport in the world so there are plenty of opportunities to acquire valuable apparel and souvenirs.
Valuable apparel and souvenirs are usually purchased as collectors' items more than functional items. That being said, some shoppers may be interested in balancing functionality with value so this is an important consideration. The type of apparel or souvenirs buyers want is also a significant decision to make when moving through the purchasing process. Finally, buyers should also consider budget, as some collectors' items can be very expensive depending on the popularity of the items relative to the supply. No matter which team or player buyers want to commemorate, there are many options for valuable football apparel and souvenirs.
Types of Apparel
The types of valuable apparel that relate to football are fairly straightforward. Since football does not require a lot of extra equipment to play, the main types of apparel that are available should be familiar to most buyers. Jerseys, shorts, and warm-up clothes are popular items. In addition, some buyers might prefer cleats, shin guards, or specialised goalie apparel. The value of the apparel is a direct result of the popularity of the player or team and the availability of the products.
Shirts and Jerseys
Shirts and jerseys are arguably the most popular type of apparel. They come in both long sleeve and short sleeve varieties. They may feature a certain player or remain more general and simply support the team. Often, shirts and jerseys see their value increase as a result of a few different things. Game worn apparel is usually more valuable than new apparel, since it has sentimental and historical value in the eyes of other collectors. Likewise, autographed shirts and jerseys are often more valuable. This apparel should not be worn and should also be adequately protected if out on display with a proper case or cover.
Shorts
Football players wear shorts during play. Shorts are a favourite item of many collectors. They, like shirts and jerseys, can be purchased new but may have more value if they are worn in a match. Also, like shirts and jerseys, they can apply to one specific player or an entire team. Autographs likely increase the value of shorts as well. Shorts are a popular choice for apparel collectors and are standard in any collection.
Warm-Ups
Warm-up clothes are never worn in matches. They are usually a coordinated set of a light, long-sleeved jacket or shirt with matching pants. The warm-up pants often come off easily so the athlete can get them on and off quickly, so shorts can be worn for in-game activities. Warm-ups are player specific or applicable to a team only.
Warm-ups may accrue additional value if they relate to a popular player, are autographed, or were previously worn by a player. If any type of apparel could potentially be used for its original purpose with the smallest risk of damage, it is likely warm-ups. That being said, it is always dependent on the circumstances and how much risk the owner might be willing to accept.
Other Apparel
Other genres of apparel also exist. One such genre is goalie apparel. Goalies are often considered the most important players on the pitch. Also, since they can use their hands, their jerseys are usually different to designate to all the players and officials that they are the goalie, thereby avoiding confusion. Goalies are often the most well-known players on the team as well, since they are highly celebrated when they perform well and most reviled when they perform poorly. Goalie apparel can include standard jerseys, shorts, and warm-ups, but there are other articles as well. These might include hats, gloves, headbands and a variety of other items. Much like the other apparel, the value is dependent on the popularity and scarcity of the item and whether it has any additional value-added features such as an autograph or in-game use.
Cleats and shin guards may also be available as types of valuable football apparel. Cleats and shin guards are likely to be most valuable if they have had in-game use. However, autographed cleats and shin guards can also be available. Cleats and shin guards are usually not player and team specific by design, but only become so after they have been used by a particular player. Cleats and shin guards that are of significant value should not be used in actual football competition, and the likelihood of damage is much too high for most collectors to feel comfortable.
Souvenirs
Souvenirs are a broad range of items. They encompass many different things such as photographs, medals, and trophies, among others. Souvenirs have little practical use and are almost exclusively bought as collectors' items. Many souvenirs accrue significant value so buyers should take care to protect their investments carefully with appropriate casing. Football souvenirs are no different than any type of souvenir in that their value is determined by their popularity, rarity, and history.
Photographs
Photographs are likely the most popular type of souvenir. Photographs may be team photos, in-game action shots, or individual portraits of particular players. Photographs are often autographed which can significantly increase the overall value. With photographs, especially valuable ones, it becomes critical to put them in a frame for sufficient protection. Photographs that are significantly damaged are disfavoured amongst collectors and therefore lose value quickly if they are not protected or receive damage.
Trading Cards
Trading cards are another popular type of souvenir. When dealing with trading cards, they usually feature an individual player. Trading cards are sometimes autographed and unlike other souvenirs and apparel, depending on the circumstances, an autograph may actually reduce the value of the trading card.
When valuing trading cards, the most important consideration is the condition of the card. Poor condition cards are virtually worthless and have no appeal to collectors. Again, this makes it critical for buyers to purchase cases, binders, or other adequate means of protection to avoid any damage to the card.
Patches
Patches are a popular symbol in football. Patches represent team logos and are sewn onto players' jerseys. Not surprisingly, patches are bought individually and collected as souvenirs or affixed to buyers' personal apparel. Some patches are very rare which makes them very valuable. Other patches may be very popular which can also drive up the price.
There is a wide selection of patches available related to football, so buyers should consider which team they would like to support and how much money they are willing to spend on that product. This can significantly narrow the options and guide collectors to patches that meet their needs and fit their budgets.
Medals and Trophies
Other popular souvenirs are replicas or actual medals and trophies. Football tournaments almost always distribute medals or trophies to the winners. Oftentimes, to commemorate a championship, collectors may want replicas of trophies or actual trophies, if they are available. There are also many football tournaments throughout the year, so it is important that buyers consider the significance of the tournaments before purchasing replica prizes from them. Obviously, actual trophies and medals are significantly more expensive than replicas.
How to Buy Valuable Football Apparel and Souvenirs on eBay
eBay makes it easy to buy valuable football apparel and souvenirs, because it has such a wide variety of options, and buyers are virtually guaranteed to find their ideal products. The best way to begin the shopping process is to conduct a basic keyword search using very broad terms. This provides the shoppers with the widest range of results so that they can narrow down their options from the largest pool of products.
Results can be filtered using eBay's various categories by type, team, player, and other relevant characteristics. The results can also be organised by price, time left at auction, and buying format, which is especially useful for budget-concerned buyers. Alternatively, shoppers can navigate eBay's intuitive categories to display all of the products related to football apparel and souvenirs. Regardless of the items that shoppers are seeking, the active market on eBay assures them favourable prices on the perfect items.
Conclusion
Football apparel and souvenirs are wildly popular items as they are related to the world's most popular game: football. Football apparel comes in many different types. It might include new apparel or apparel that was used in a match. The most popular apparel types are shirts and jerseys, shorts, and warm-up attire. Some buyers may prefer goalie apparel, cleats, and shin guards. This type of apparel is not intended for the buyers to use, as it has significant value that is determined by the product's condition.
Souvenirs are similar, in that often their condition is the best indicator of their value. Damaged cards and photographs are often considered worthless amongst collectors, whereby good condition cards can be extremely desirable. Replica and actual medals and trophies may also be available. Patches are also very popular collectors' items. There are many options for valuable football apparel and souvenirs, so buyers would be wise to let their preferences be their guide in terms of type, team, and players.