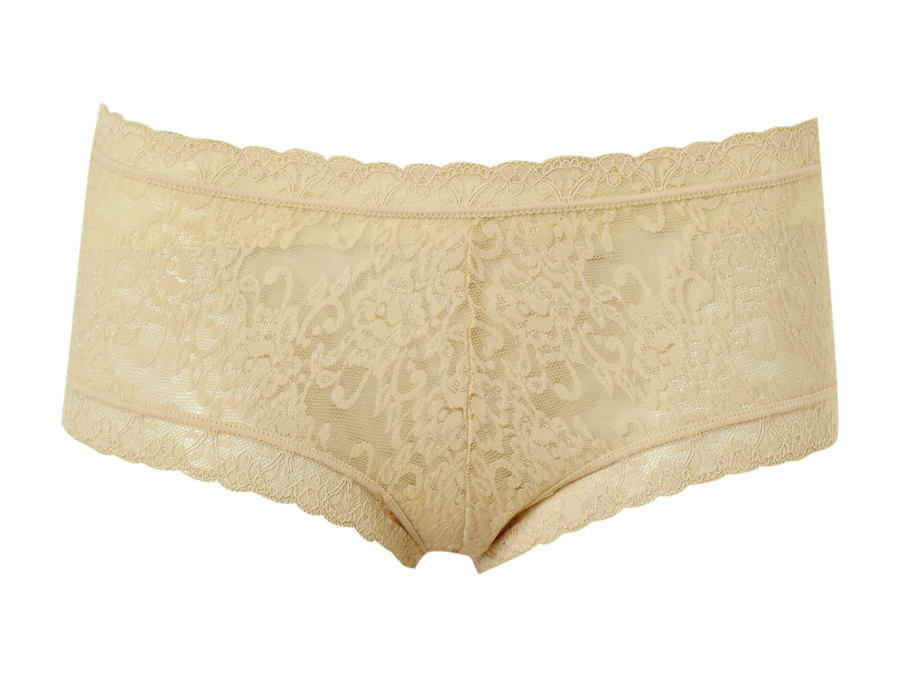 Knickers are vital undergarments for women and although they may not be seen, their design and style still influence what others do see. Comfortable knickers make their wearer happy because they offer the woman her preferred level of support and coverage. But, what constitutes comfort can vary from one woman to another. While some like tight, firm knickers that support the core, others prefer sheer knickers that rest lightly on the skin and do not exert any pressure. Today, there are many styles to choose from and lingerie shops offer something for everyone. The selection is sometimes too wide, which makes it difficult to decide on the best pair of knickers whilst in the shop. While browsing comfortable knickers online, for example at La Senza, there is plenty of time to become familiar with all the models and colours. Many girls may not even have discovered the most comfortable knickers for themselves yet. So, reading some descriptions of knickers, will help them to find new types that suit them best.
Types of Knickers
Knickers come in a variety of styles and the choice depends on the wearer and her preferences. There are varieties that offer little coverage and are thus suitable for summer wear, and there are knickers that offer warmth during cold months. Knickers are everyday wear, but there are also special models, such as maternity knickers and erotic knickers. Comfortable knickers can be found in all varieties, where the level of comfort is defined by the woman wearing them. What may be comfortable for one woman, may not feel the same for another.
Classic Knickers
Classic knickers are the most common type of undergarments available. They cover the front and rear fully, have a low or medium leg line, and rest below the waist. Classic knickers are mostly made of cotton but other materials can be used.
Full Knickers
Full knickers, also known as full briefs, are quite similar to classic knickers but they cover more of the tummy and waistline sitting above the navel. Therefore, they might flash under the clothes when bending forward while wearing trousers that rest low on the hip and reveal a bit of the back. Full knickers have a low leg line.
Granny Knickers
Granny knickers are also known as comfort knickers and they cover most of the belly, almost up to the armpits. Usually, most girls have a pair of old granny knickers lying around in their drawers, waiting for the perfect day to be worn. Granny knickers are best for lazy days at home when no one else is around because they are not meant to be seen. When worn with baggy clothing they fit well because they do not show under loosely fitting clothes. They come in handy in cold seasons because they cover a large part of the core. Also, they do not press on the tummy and are thus perfect for days when that area is feeling sensitive.
Brazilian Knickers
Brazilian knickers have a medium leg line and they sit on the upper part of the hip. The leg line is traditionally not elasticated and therefore it does not show through the clothes and this makes them wearable under any outfit. The bottom covering is cut away, partly revealing the buttocks. They cover less than full knickers, but more than thongs. The front part of Brazilian knickers offers full coverage. The downside of Brazilian knickers is that they tend to climb up the hip and create bunching of fabric.
Shorty Knickers
Shorty knickers, also known as boxers, boy shorts, hot pants, or shorties, are inspired by men's underwear and have square-cut sides. Shorty knickers provide full coverage both front and back and this makes them the perfect companions for skirts. Shorties sit on the hip and the leg line is very low which eliminates the visible panty line. Shortie knickers are suitable for sporty girls who want practical underwear. Shorties also function as night or lounge wear when paired with camisoles. They fit well both on straight hipped figures and curvy girls emphasising just the right parts of the body.
Hipster Knickers
Sitting comfortably low on the hip at the front as well as at the back, hipster knickers are invisible under clothes and do not show even with low rise jeans. Hipster knickers are also known as hip huggers and low riser shorts.
Skirted Knickers
Skirted knickers are a more feminine take on full knickers. They offer full coverage and have a low leg line. Other types of knickers are also used as the basis of the skirted knickers, for example, thongs. Their main feature is the skirt-like embellishment sewn around the waistline.
French Knickers
French knickers, also called camiknickers, are known for their femininity and loose fit. They look rather similar to shorty knickers, but are not tight-fitting around the leg because they do not have elastic in the lower parts. Typically made of satin or silk and decorated with lace, French knickers are enticing and sexy, and give self-confidence to every girl wearing them. They strategically cover the buttocks and stomach, thereby hiding any flaws. Unfortunately, they also have the tendency to show under the clothes and ride up. Still, they can be perfect worn with flowing dresses where the panty line is not a matter of concern.
Shapewear Knickers
Shapewear knickers are functional underwear that flatten the buttocks and the stomach and sometimes, part of the legs, depending on their length and specific style. They deliver a slimmer look, but also put a lot of pressure on the wearer. They can be worn to special events where a great silhouette is vital, but they are not comfortable for long periods as visiting the lavatory with these on is rather tedious. Shapewear knickers can take a lot of time to put on and take off.
Thongs
Thongs are rather minimal knickers that do not cover the bottom. However, they do offer coverage at the front. They have a medium leg line and sit just below the navel. Thongs are known for their sexiness and they eliminate visible panty line, which makes them suitable under close fitting dresses and trousers.
Tie-side Knickers
Tie-side knickers have ribbons attached to both sides, which can be adjusted to fit the wearer comfortably. Although the ribbons are small, they still tend to show through clothes. Tie-side knickers may offer full front and back coverage, but they are also available in thong varieties. Thanks to their adjustability they fit all figure types.
Erotic Knickers
Cheeky, erotic knickers are usually not comfortable, but they do add spice to the bedroom. They are not worn daily because they often come with an unusual style that makes them incommodious under other clothes. These bedroom style knickers can have openings or slits in the fabric that covers the crotch area. Peek a boo knickers also fall under this category as they provide a sneaky peek at the bottom through holes in the back.
Bloomers
Bloomers were very popular during the Victorian era when modesty dictated that maximum coverage was needed. In fact, bloomers are more like elaborate trousers because they reach to the ankles where they end with a cuff. They offer warmth because of their long length, but they are also very visible. Therefore, girls should wear them under long skirts or dresses. Bloomers are not very practical, but they do represent a unique style.
Maternity Knickers
Maternity knickers are designed to be comfortable because they provide support around a sensitive area during pregnancy. Seamless stretch microfiber is the most common material choice because it does not rub. Maternity knickers can be worn for many months as they stretch as the belly grows. Both front and back parts typically have ribbed support.
Buying Comfortable Knickers from eBay
If you wish to feel good every day, then start by choosing comfortable knickers because this is closest to the skin. There are many styles as well as materials available in lingerie shops and department stores, and online auction sites, such as eBay. Buying your knickers online does not leave you at a real disadvantage because some stores do not let you try them on anyway. Moreover, eBay has more colours and styles to offer than bricks and mortar shops, and there are many sellers listing new knickers daily.
Once you have selected your style and colour, compare your measurements to the size chart. Different companies may have different ways of sizing the knickers. If in doubt, ask the seller for detailed size chart. Comfortable underwear should fit well. Knickers that are too tight or too loose will be noticeable for you and will stop you from concentrating on more important things. It is also wise to always buy new knickers in a sealed package because you probably do not want to wear someone else's used knickers.
Conclusion
Feeling comfortable in clothing starts with the layer that is closest to the skin. Girls who wear knickers that fit them best do not even notice that they have them on. No one wants the uncomfortable feeling of ill-fitting underwear because that feeling of something being not quite right decreases self-confidence. As all girls are different, they tend to find different knicker styles comfortable. Some feel happy in big granny knickers while others can survive the day only in a thong. Finding the right style is the first step when looking for comfortable knickers to wear. When ordering knickers from eBay, it is necessary to ensure that they are indeed new and preferably still packaged.
Contacting the seller about the style chart to find the perfect match for one's measurements is also a wise move. Usually, as knickers are intimate wear, sellers may not offer any returns unless they are tried on over existing underwear. With such a wide style selection, there is something for everyone, even the pickiest choosers.