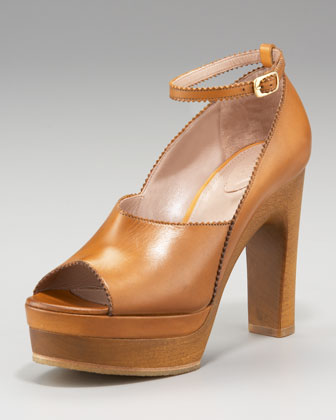 Vintage shoes are those shoes manufactured in the 1970s and earlier decades. However, their definition can change depending on who is asked. Vintage shoes reflect the style and history of the period they date from. Like vintage clothing, vintage shoes are in high demand, and there are a variety of options to consider. With a little bit of research, a shopper can find a unique and quality pair of vintage heels for much less than a new pair of shoes.
When shopping for vintage heels, shoppers will need to inspect the shoes to assess the quality of the materials used as well as their construction. Shoppers can then start looking for the right size. While vintage heels can be found in most vintage clothing shops, a larger selection is to be found on eBay.
Benefits of Buying Vintage Heels
There are many reasons why a woman would invest in a pair of vintage heels. Finding the perfect pair of shoes can be difficult, but when shoppers open themselves up to the millions of pairs of vintage shoes available, they have a much wider selection to choose from. The two biggest advantages to buying vintage heels are their original styles and designs, and their quality. When a woman invests in a pair of vintage heels, she is buying a high quality pair of shoes that is unlike any heels she would find on her local high street.
Originality
One of the biggest reasons women look for vintage heels is because of their original look or style. Rather than buying new shoes that are in for the season, a woman can buck the trends and opt for a unique style. With several decades worth of vintage heels to choose from, it is highly unlikely that anyone else will be wearing the same shoes. Additionally, an identical pair of shoes with the same style and quality won't be found in any other shoe shop.
Quality
Many vintage shoes were hand-stitched with care and attention to detail. A woman will not find heels of this quality unless she is willing to spend several hundred pounds. Even though vintage shoes have been around for half a century or more, many pairs still have a lot of life left in them. This level of quality can't be found in modern shoes that are pieced together with glue and synthetic materials.
How to Choose Quality Vintage Heels
Some vintage heels are worth buying and adding to a shoe collection while other vintage heels may not be suitable for wear. Shoppers need to know what to look for in order to find quality shoes that they can wear for a while. When it comes to choosing vintage heels, there are several qualities that shoppers need to inspect. These qualities or characteristics are the materials the shoes are made from, condition, country of origin, and the manufacturer. By studying the shoes, a shopper is able to identify the high quality vintage heels.
Condition
When shopping for vintage heels, the overall condition of the shoes needs to be evaluated prior to purchase. While it is hard to find new vintage heels that have never been worn, it is entirely possible that a pair is out there somewhere. These heels have an advantage over used vintage heels because they have not moulded to fit someone else's feet. Therefore, the buyer has the opportunity to break in the shoes to create a perfect fit.
Used vintage shoes are much more common. However, they are not in the least bit inferior. Vintage shoes that have been owned and worn previously usually have the most attractive styles and designs. Also, because of the quality of the materials used and the craftsmanship, these shoes may have been worn, but they are not worn out. With a little bit of care, used vintage heels have several years left of wear in them.
Vintage Heels to Avoid
There are some vintage heels that should be avoided altogether. Shoppers should avoid leather or vinyl shoes that are cracked, brittle, or otherwise damaged. This means that the heels were not properly cared for and so won't have much wear left in them. Shoppers should also stay away from shoes with leather that has already been repaired for the same reasons.
Country of Origin
The country where the vintage heels were designed and manufactured can speak volumes about their quality. Heels that were made in Spain and Italy are known to be made from the finest materials. Shoppers should be weary of vintage heels that were made in China. These are likely cheaper versions of shoes that either are not really vintage or they made from lower quality materials.
Manufacturer
Looking for the manufacturer's stamp can help shoppers differentiate between high quality vintage heels and those made from lower quality materials. While brands are not as important when it comes to vintage shoes, the quality of vintage heels can be determined by who made them. Shoppers should look at the insoles of both shoes. If one insole has the maker's name stamped inside and the other has the shop's stamp that sold the heels, then this is a sign that the shoes were custom made.
Different Types of Materials Used for Vintage Heels
The materials that vintage heels are made from are what set them apart from modern shoes. Additionally, the materials that vintage shoes are made from are what set them apart from each other. Not all vintage shoes were made with the same level of quality, and those made from less expensive materials may not have held up over the years as well as others have. Inspecting the materials can help shoppers determine which vintage heels are worth investing in and which ones should remain in retirement.
Leather
Heels made from genuine leather have the best chance of surviving decades of retirement as well as endure several more years of wear. Leather that has been properly cared for can look brand new, even after several decades. Leather that has not been properly cared for can be brittle and cracked. When shopping for vintage leather heels, shoppers should bend the shoes and feel for any stiffness or cracking. Caring for leather by cleaning and conditioning it regularly is the key to ensuring that vintage leather heels last for many more years.
Suede
The same rules for leather apply to suede. Unfortunately, suede does not hold up as well over time as leather does. Shoppers who find vintage suede heels that are in good condition have definitely found a treasure. Shoppers should keep an eye out for suede that is "crocking". This refers to suede that is shedding. Almost all suede heels that were made prior to 1940 will show signs of crocking.
Rubber
The heel taps or the tips of the heel as well as the entire soles of vintage shoes are rubber. These are durable for wear, but rubber tends to dry out and crumble over time. When shopping for vintage heels, women should inspect the bottoms of the shoes to see what condition the rubber is in. If it is dry, then it should be repaired or replaced prior to wearing the shoes for the first time. The cost for replacing rubber heel taps is considerably less expensive than replacing or repairing a damaged heel.
Glue
Some vintage heels have soles that were hand sewn to the uppers while others used glue. Over the decades, the glue will likely have lost some of its adhesiveness. This means that the sole could unexpectedly break away from the upper. A shopper should make sure that the shoes are still firmly held together with the glue or she should have them re-glued by a professional prior to wear. Additionally, shoppers should look for any glue marks around the edges of the shoes. This could be a sign of poor quality construction.
Finding the Proper Vintage Shoe Size
Fortunately, the sizes for vintage shoes are almost exactly the same as modern shoe sizes. This means that shoppers can use their current shoe size to pick a pair of vintage shoes. The biggest difference between modern shoe sizes and vintage shoe sizes is the width. Vintage shoes are usually narrower than modern shoes.
Shoppers can measure their shoes to find a more exact size. To do this, a shopper should measure the bottom of the shoes from heel to toe along the curved arch. It is important to get measurements for shoes with pointed toes and rounded toes since they will be different in both size and fit. Depending on the pair of shoes, women may find that they can wear vintage shoes that vary a half size up or down.
Finding the Proper Fit
To find vintage heels that are the proper fit, women should try wearing them around the house before wearing them around town. Vintage heels that have been worn by other people in the past will likely be moulded to their feet and take some getting used to. Wearing the shoes around the house enables a woman to get a feel for them. Adding inserts to the shoes can often adjust the fit of the shoes to be more comfortable.
Shopping for Vintage Heels on eBay
When shopping for vintage heels, you'll be able to negotiate lower prices when buying from private sellers. Shopping online is the best way to go if you want to see a wider selection of heels in one place. eBay is a large online marketplace that connects buyers to private sellers of vintage heels from all over the country. Within eBay you'll be able to browse thousands of items from individual sellers as well as peruse larger collections within the eBay Shops.
Finding Vintage Heels on eBay
To get started with your search for vintage heels on eBay, simply type "vintage heels" into the search bar on any page on the eBay site. You can then filter the results by category. To narrow down the options even further, select shoe size, colour, size, or other options to refine the search. Basic search and Advanced Search features are always available to search for specific vintage shoes directly.
Conclusion
Vintage heels typically offer a unique style that is not usually available with current fashion trends. Additionally, vintage heels are typically made of a certain quality that can't be matched with quality and manufacturing techniques used among more common brands and manufacturers today. When a woman is shopping for a pair of vintage heels, knowing what to look for is essential to finding a pair of shoes that are worth the investment. Some things to look out for when shopping for vintage heels are the materials used to make the shoes, overall condition of the shoe, where they were made, and who made them. Additionally, shoppers need to know how to find the correct size shoes, since the sizes for vintage shoes and modern shoes differ slightly the majority of the time. No matter what style or size shoes women are looking for, eBay has a large selection of vintage heels to choose from.