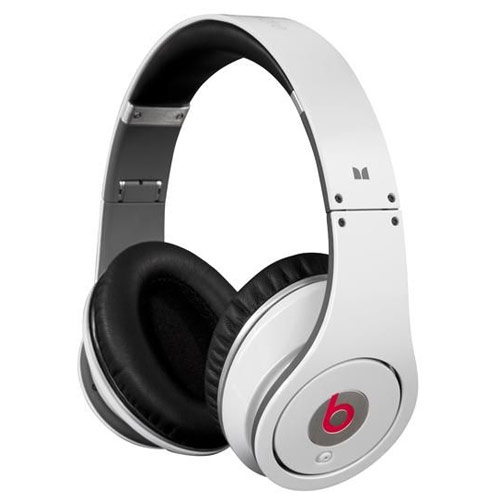 A fixture in many media collections since the 1980s, headphones are among the more ubiquitous media devices in the marketplace. These helpful little loudspeakers allow users to listen to music and other media wherever or whenever they want to enjoy a bit of entertainment without disturbing others. Headphones also allows a user to listen to music or watch movies privately on a laptop computer.
Headphones come in a wide range of designs, from the compact and portable to professional-grade options that deliver high quality of sound. Headphones of any type can also offer an array of sound-enhancing features to end users, improving the listening experience through a variety of techniques, including blocking out external sounds. Consumers looking for an easy and user-friendly way to purchase any type of headphone can look through the catalogue of one of the more comprehensive sources online, the auction site eBay.
Buying Headphones on eBay
The online auction site eBay offers a large selection of headphones, carrying everything from advanced studio-quality choices to travel earphones. Starting the process of purchasing a pair of headphones on eBay is a simple matter of running a search on any of eBay's pages. Enter a search term, such as "computer headphones headset", and then click on "Search". You can look through the listings that come up, or you may choose to run an advanced search with even narrower and more specific search criteria. Before refining a search with more specific criteria, however, you may benefit from having a clearer understanding of the different types of headphones. Additionally, it helps a potential buyer to learn a little about the background of headphones and the benefits they offer.
A Brief History of Headphones
As with much of the commercial technology used in the present day, headphones were originally used in military applications. The first headphones were designed by a self-taught inventor, Nathaniel Baldwin, who assembled the devices by hand in his own kitchen in 1910 and eventually sold them to the U.S. Navy. Headphones were actually one of the best ways to listen to electrically created audio signals until tube amplifiers were improved in the 1940s. The first wide-ranging commercial use of headphones came via radio, where they were used as monitor devices for announcers and performers from the 1920s onwards.
Headphones first found mainstream use as a personal entertainment accessory during the Wi-Fi craze of the 1970s. Headphones were initially connected to player devices primarily via a large, 6.35-mm phone connector, or "jack". In 1979, these larger jacks were redesigned as the 3.5-mm connectors that are still used, ushering in the era of portable music and media devices.
Types of Headphones
Today, headphones are among the more common entertainment accessories on the market. Headphones can port with everything from mobile phones to computers to digital music players. The modern headphone comes in one of three main design types. Knowing the details of these designs as well as some of the technical factors that inform headphone performance can help consumers make informed decisions when purchasing new headphones.
Full-Size Headphones
Full-size headphones fit around the entire ear and feature large, thick pads that make these headphones comfortable to wear. Many professional audio headphones are full-sized headphones. These headphones have thick straps that fit over the head and adjust up or down from either side to fit comfortably over each ear.
In-Ear Headphones or Earphones
Earphones are small headphones designed to fit inside the entryway to the ear canal. They give users one of the subtler ways to enjoy music and do not interfere with hairstyles or headgear. Some earbuds are simple cannisters that plug into the ear, while others feature a hook that holds the headphone just inside the ear by fastening behind the ear.
Earpad Headphones
Earpad headphones are smaller versions of full-sized headphones. The pad on a earpad headphone can resemble the plush design of a full-size headphone or can be just a thin layer of foam. Earpad headphones cover only the area of the ear right around the ear canal. They typically stay on the head via an over-the-head band or a behind-the-head band.
Technologies Used in Headphones
Headphones utilise any of the following technologies. The performance and quality of the sound produced by the headphones depend on the technology being used.
Noise Cancellation
Noise-cancellation headphones work to block out the ambient external sounds that can interfere with audio projected through the headphones. There are two types of noise-cancellation headphones: those that work to block sound passively and those that block sound actively.
Passive Noise-Cancellation Headphones
Passive noise-cancellation headphones block out external sounds by leveraging an ultra-insulated structure, including extra layers of foam in the earpads to physically block out external noise. This added physical protection makes the headphones heavier than many other types of headphones, but noise cancellers can block out as much as 15 to 20 dB of external noise.
Active Noise-Cancellation Headphones
Active noise-cancellation headphones have the same physical design as passive ones, including the additional insulation and padding, but they also emit their own sound waves that neutralise low-frequency sounds coming in from the outside world. These devices can block as much as 70 percent of external noise, delivering a pure audio experience.
Wireless Headphones
Wireless headphones use wireless technology to receive an audio signal, foregoing the traditional cables that come with headphones. These headphones must be used in tandem with a device that supports wireless technology and can effectively project a signal to these accessories. Wireless headphones usually have a published range outside of which they cannot grab the signal. This range can run as high as 30 m. Wireless headphones can also come with a wireless adapter device that allows them to work with players that are not wireless-enabled. The player hooks into the wireless adapter via a standard 3.5-mm audio jack, and then the adapter wirelessly transmits the signal to the headphones.
Headset Headphones
Many headphones that are designed to work with mobile phones also use headset technology. This allows an individual to use a set of headphones as a media listening device and to hear and speak when a phone call is received. One of the more common designs for headset headphones are an earphone design with a microphone affixed to the cord extending from the earphones and located near a user's neck.
Another popular type of headset headphones is optimised for communicating via online video chat or phone services on a computer. These types of computer headphone headsets often feature a full-sized or earpad ear design with an over-the-head band and a microphone that levers up and down from one of the ear pieces.
Volume-Limiting Kids' Headphones
Kids' headphones are designed to limit the volume at which a child can play music or media. As children's ears are very sensitive and prone to damage from loud noise, these types of headphones can protect a child's hearing and prevent significant damage or tinnitus later in life. Kids' headphones can come in a brighter array of colours than adult headphones, making them much more enjoyable for young children to wear.
Headphone Cases
Headphone cases are useful accessory items that consumers can purchase to protect new headphones. While some headphones may come with a case, many do not. Headphone cases can vary from simple sacks to leather pouches or even hard cases. Many headphone cases are brand-specific and designed to work with a specific type of headphones. Consumers on the lookout for new headphones might also consider investing in these useful accessories to protect the headphones.
The Purchasing Process on eBay
Once you have determined the style of headphones you are interested in and run a relevant search on eBay, you can begin looking in detail at particular listings. To view a listing's details, click on the name of the listing from your search results. On a listing's page, you can find specific information as to the performance of a pair of headphones and its various advantages. You can also access information on the forms of payment accepted by a seller or the delivery methods for the headphones.
As you peruse through the headphone listings on eBay, take a moment to get to know the sellers of particular items that catch your eye. You can click on a seller's name to visit his or her page. While there, you can review feedback and ratings that the vendor has received from other customers and even look through past auctions to get an idea of the range and quality of products offered by that seller. This can help you ensure that you receive the right type and quality of headphones you want delivered to you in an efficient manner.
Conclusion
Headphones are a near-essential accessory, providing users with ways to communicate on mobile phones, video chat and conference online, or just listen to favourite tunes on the go. With the wide array of styles available, consumers may choose from full-size studio-grade headphones or small and funky earphones that give users a low-key way to enjoy music and media. A great resource for any type of headphones is the online auction site, eBay. On this website, a consumer can quickly run a search and begin looking through countless headphone options. The site's detailed listings can provide information on the technological and aesthetic value of a particular set of headphones. Consumers can also take the time to evaluate or communicate with sellers to make sure that they receive the ideal pair of headphones for their needs. By utilising the deep catalogue of eBay, individuals can find the headphones they need in very little time.