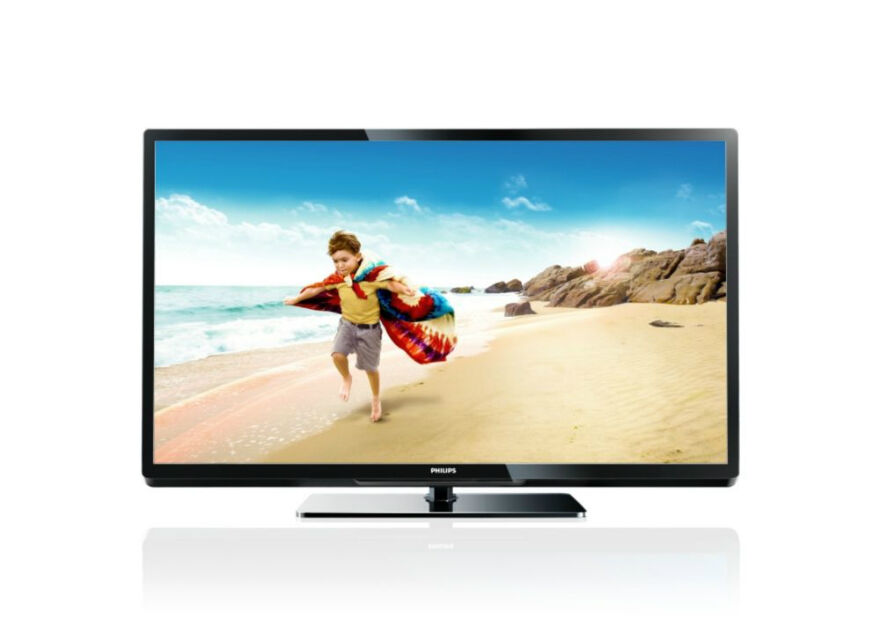 Televisions have become a common household item throughout the world. They can provide infinite hours of entertainment or education depending on what they are used for. Televisions are used to watch movies, documentaries, network programmes, and video games. Some TVs are even capable of accessing the internet and acting as a computer. Perhaps one of their most important capabilities is keeping people informed of the news and what's going on in their town and country.
With technology changing everyday, it is hard to keep on the latest developments with electronic devices. New features and better specifications are constantly being introduced to the market. In addition to that, there are so many specifications to compare TVs by that people easily get overwhelmed. However, what most people do not realise is that many of the specifications have become obsolete. The following sections helps simplify the process by discussing what is and is not important to look for in a TV.
History of Televisions
The concept of televisions was worked on for many years before one was successfully invented. In 1878 the ability to send faxes spurred the idea of motion images being transmitted. The study and invention of television was explored by several inventors and scholars before one that worked well enough to be considered a TV was demonstrated in 1927. In 1928 a working television hit the market that could connect to the world's first broadcasting station, W2XB, an experimental station that broadcast for two hours every day within the company that owned it, to test new technologies as they were developed. Television broadcasting as we know it today began on the 2nd of November 1936, when the BBC began its regular high-definition service from Alexandra Palace.
Finding the Right TV Size
There are several things to consider when deciding what television size to look for. The biggest thing that affects how large the television can be is the budget. TVs are not cheap and they become outdated very quickly, so do not go outside of a set price range.
Next, figure out how much room there is for the TV. The space available on the wall or entertainment stand puts limits on the size of the TV. Keep in mind that televisions are measured diagonally from corner to corner, so a 60 inch TV is not actually 60 inches wide. Read the product description to figure out the height and length.
The distance from the television to where the viewer sits is a big deal as well. The chart below lists the ideal distance from each television size.
| TV Screen Size (inches) | Viewer Distance from Television (m) |
| --- | --- |
| 26 | 1 - 1.6 |
| 32 | 1.2 - 2 |
| 37 | 1.4 - 2.3 |
| 40 | 1.5 - 2.5 |
| 46 | 1.75 - 2.9 |
| 52 | 1.9 - 3.3 |
| 58 | 2.2 - 3.6 |
| 65 | 2.4 - 4.1 |
| 70 | 2.6 - 4.5 |
The size can also affect how much the TV weighs. If the television is going to be hung on the wall, make sure there are studs that the TV mount can be drilled into.
When deciding on the location of the television, consider where the light sources are in the room. Windows and lights should not shine directly onto the screen or it proves difficult to see. Also leave room for the speakers if there are any.
Television Features and Specifications
Before shopping, people have to understand what specifications TVs have. Many of these things are not a big deal but they are still useful to know. The ones that are less important are indicated as so.
Television Specifications

Description

Black Level

This specification is not listed on product description because it is specific to the type of TV. The deeper the black, the better the picture

Contrast Ratio

The contrast ratio pertains to the difference between the whitest white and the darkest black that the TV is capable of displaying. This is also more specific to the type of TV rather than how it is built

Energy Consumption

Energy efficiency is important to a lot of people. Some TVs have the Energy Star rating which means that they consume less power to run

High Definition

HDTVs are becoming very popular. They offer a higher resolution than the standard televisions do

Inputs

The number of inputs that a TV has determines how many other electronic devices can be hooked up to it; such as video games and a Blu-ray player

Internet Capable

Some televisions can connect to the internet and allow people to access social websites as well as online movie providers

Light Output

Specific to the type of TV

Certain ones have a brighter screen

Resolution

Only the smaller TVs may have 720p but whether they have one or the other, there is really no noticeable difference between them

Screen Finish

Television screens come in glossy or matte finishes

Be sure to view each finish in person before deciding

Viewing Angle

Indicates how well the picture looks when viewed from the sides or top

Many televisions lose their colour and definition when viewed at angles

Most product descriptions list whether the TV has a 180 degree view angle

Wi-Fi

Does not have to be plugged directly into the internet source through an ethernet cable
Other things to consider about televisions includes whether or not they come with a long warranty and if support is provided for the setup process or future technical issues.
Decide Which Kind of TV to Get
Perhaps the biggest decision involved in the process is selecting either a plasma TV or and LED TV. These are the two main types sold today. Plasma screens use lit up gasses between two glass plates to create images. LED TVs have a liquid crystal display with LED backlighting. The difference between the two are minimal in some areas and vast in others. The following chart lists which TVs are better or worse in certain specifications.
| Television Specifications | Best Television |
| --- | --- |
| Average Lifespan | Tie |
| Black Level | Plasma |
| Contrast Ratio | Plasma |
| Energy Consumption | LED |
| Light Output | LED |
| Price | LED |
| Viewing Angle | Plasma |
Both types of televisions have their pros and cons. The biggest downside to plasma TVs is their higher price and the most common complaint with LED TVs is their poor viewing angle. Something to keep in mind about plasma TVs is that they are made with glass and therefore heavier and harder to hang on the wall.
Where to Shop for the Best Televisions
Multiple brands make televisions in all sizes and with all different specifications. This means that there are a lot of different combinations of options to choose from. Brick and mortar shops are limited in their inventory to the amount of space they have to display each TV model, so different places usually have different televisions to look at. It can be frustrating going from store to store in search of one that meets all the preferred criteria. Some manufacturers may also leave out some of the TVs specifications on the product description which forces people to then go online and research the information on the television. Rather than go through this hassle, some people have resorted to online shopping because they can compare TV models side by side, read reviews from people that already own the TV, and do any extra research they need to without having to run around town.
Find The Right Television for Your Home on eBay
Those who want to get started with their shopping right away can go to the eBay website and begin their search. Use the search bar to find whatever you need by entering keywords. The keyword of what you are looking for makes a difference in what items eBay shows you. For example, typing "Televisions" into the search bar brings up a list of every television for sale on the site including vintage ones. You can save yourself some time if you use a more specific keyword like "Plasma TV" or ''Apple TV''. This saves you the hassle of sorting through products that are not what you are looking for.
Once the search is complete and a list of televisions are shown, you can narrow down these products by selecting the screen size that you want, the display technology, the brand, the resolution, and entering in your price range. The more you customise the search the sooner you can start comparing TVs.
Conclusion
In some countries, the number of televisions that exist are equal to the number of people. Televisions have been forever cemented into culture and the everyday lifestyle of families. Most TVs are turned on several times a day and may stay on for hours at a time. Children are fascinated by what they see on it and parents find it relaxing to be entertained after a long day. Not all televisions are used as entertainment, though. Exercise programmes and videos are a great way for people to stay active and save time by not having to drive to a gym for their workout. Educational videos are also a good way for parents to help their children learn whether they are present or not. No matter what the motivation, televisions are a good investment and should be chosen carefully because they are expensive to replace.