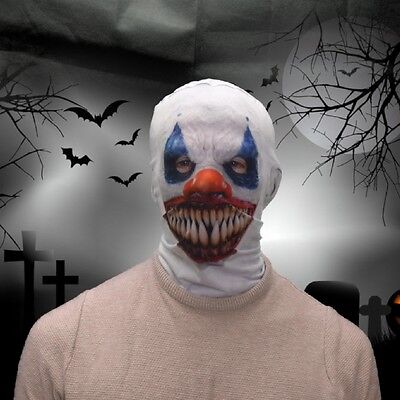 Realistic 3D Face Skin Masks

Choosing the right masks is as important as choosing the right costume for a fancy dress party.

The correct mask on Halloween can be the difference to standing out from the crowd and having your own unique style and expression of your personality.

Although lots of people will be purchasing the traditional 2D masks, one cannot deny that they are uncomfortable, difficult to breathe in and make you feel extremely hot.
Another option is to go for the latex masks, but even then, there is still a problem.
Latex masks look great, but don't feel so great, the thick latex causes maximum heat and sweat, and a lack of air for breathing.

We recommend that you buy masks that not only look absolutely brilliant, but also feel comfortable, make room for breathing and don't cause too much heat.

The best masks that tick all these are the new Face Skins.
The Face Skins are a revolutionary 3D mask that you pull over your head.
Another point we love about these masks is your head shape and size is irrelevant, they stretch to your head size, a perfect fit for all, unlike most other masks.
The material is thin, you can breathe and feel great while wearing it, making this the perfect mask for Halloween or fancy dress parties.
Just like the other masks, they come in many different styles.
We would easily recommend the Face Skins over any other mask.