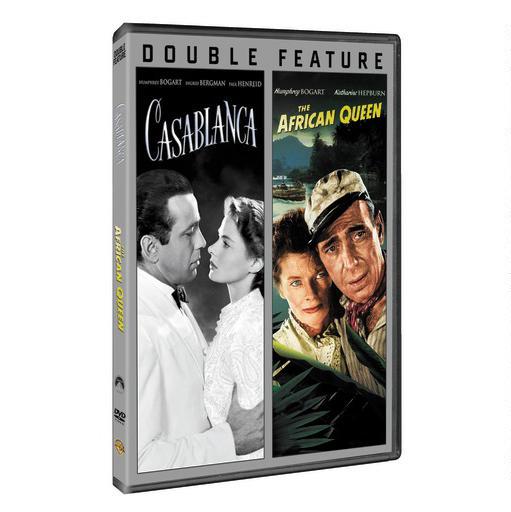 Collecting different items is a hobby for many and DVDs and home cinema recordings are no exception to this. Buyers who are new to collecting DVDs should know from the beginning that not all DVDs are collectibles. A collectible DVD is usually an item that is highly sought after because it was released in a small number of copies or it might have extra features such as never seen before scenes. Director's cut is another type of collectible DVD that is popular with collectors.
In the majority of cases, collectible DVDs and rare home cinema recordings cost more than a normal DVD, regardless of the movie or concert featured on it. In order to make sure they get a good deal for a collectible item, buyers should keep up with the latest value of such DVDs and home cinema recordings and should know a few tips, such as buying box sets or bundles. This way, they can make a good investment every time, especially when it comes to an expensive piece.
Tips for Buying Collectible DVDs and Other Home Cinema Recordings
DVD collectibles and other home cinema recordings are some of the most popular types of items people like to collect. Whether one is interested in collecting old movies from the golden era of the cinematography or the latest fantasy trilogies that come with extended features intended for connoisseurs, there are numerous places to look for such items. The majority of collectors choose to shop for new items for their collection online because this is the easiest way to find what they need.
Researching the Market
Reading as much as possible about a specific collectible DVD or an entire series is perhaps the best way to learn about the characteristics of the item and its approximate value. Internet forums are an excellent resource for those who are serious about collecting. On these forums, collectors can read posts about the latest trends in collecting and they can interact with other collectors. Being a member of such a forum not only offers collectors a great way to get in touch with people who share the same interests, but also gives them tips for finding bargains that could be difficult to trace otherwise. Buyers should remember that being an ill-informed collector can be costly, so it is essential to do some proper research in order to be able to assess the value of a home cinema recording or DVD correctly.
After doing proper research about a specific DVD collectible or other home cinema recording, one should start searching for the best deal in order to buy it. Those who are looking for a new addition to their collection no longer need to walk around flea markets in order to find it. The advent of websites such as eBay has made collecting easier than before and this is currently one of the easiest ways to shop for DVD collectibles and other home cinema recordings.
Patience is Key
'Falling in love' with an item and deciding to buy it on the spur of the moment is not recommended because in the vast majority of cases one ends up overpaying for the DVD or home cinema recording. Buying without thinking too much is the main cause for collectors who resell their items at a loss. In the worst-case scenario, collectors may find themselves getting in debt for a 'must-have' collectible item. Setting up a budget for the collecting hobby and trying not to get over it is a good way to make sure one's finances are never affected. Next, one should wait patiently for the item they want to be available at a reasonable price.
Quality vs. Quantity
As DVD collectibles and other home cinema recordings are often available at reasonable prices, collectors may tend to overlook quality and go for quantity instead. Just like in the case of other collectible items, quality is paramount for a solid collection and collectors should keep this in mind at all times. Smaller collections with carefully selected items have a greater value than larger ones featuring lower-grade DVDs or home cinema recordings. In the majority of cases, it is worth paying more for quality, because this always trumps quantity. Moreover, the rarer a DVD in one's collection is, the more it gets to be admired by fellow collectors and has a better resale value should the collector wish to sell it in the future.
Types of Collectible DVDs and Other Home Cinema Recordings
Collectors searching for new collectible DVDs or other home cinema recordings for their collection can choose from a wide variety of titles. However, the purchase options can be categorised in several types. One of the most popular type of collectible DVD is the box set, but other popular options include DVDs with extra items such as figurines, and DVD bundles. Depending on the type of DVD or recording that one is looking for, some of these options, such as DVDs with extra items, can be more expensive than simple collectible DVDs, while others, such as bundles or box sets, can offer more value for money.
Box Set
Famous fantasy trilogies and TV series often come in collector's box sets. For example, one can choose to purchase the entire Matrix trilogy in a special box set edition. This includes the three movies with extra features, as well as a couple of extra DVDs featuring information about how the movie was made and interviews with the cast and director. This type of box set is available for numerous movies in a number of different genres.
DVDs with Extra Items
Collectible DVDs may also come with extra items such as collectible figurines, some of them being quite rare. Those who are not sure about the value of a certain item should pay attention to the number of copies in which a certain items has been released. The smaller the number, the more valuable a collectible DVD or home cinema recording is. DVDs that come with figurines or any other type of collectible paraphernalia can be valuable additions to a collection, especially when the items are in mint condition.
Bundles
Buyers who decide to shop on eBay for collectible DVDs or other home cinema recordings can also choose to buy such items as part of a bundle, but great caution is required in these cases. Sometimes, one can find excellent bundles with valuable items, but in some cases, the lots may include a mix of items that are worth collecting and junk. Collectors should pay close attention and evaluate whether the overall price of the bundle is still good value in the event they are only intending to keep some of the items. In most cases, buying a whole lot of collectible DVDs or home cinema recordings is cheaper than buying each of the items separately, so buyers should weigh in the pros and the cons before buying, especially if it is about an expensive collection.
How to Find Collectible DVDs and Other Home Cinema Recordings on eBay
eBay is a good place to buy collectible DVDs or home cinema recordings. The impressive number of such items available on the website from many sellers makes eBay a great place to browse for that missing item in your collection. However, when shopping for collectible DVDs or home cinema recordings on eBay, you should pay attention to a couple of things in order to improve your shopping experience.
It goes without saying that you should take some time to learn as much as possible about each item. You should carefully check both the product information provided by the seller and the photos. If you are not sure about a certain aspect, do not hesitate to ask the seller some extra questions. Checking the item condition is also very important in the case of collectible DVDs or home cinema recordings, as these items tend to lose their value if they are not in mint condition.
Buying from a reputable seller is always a good idea, because this way you can make sure the items are stored properly and they have all the listed features. The shipping fees are another thing that you may want to consider when shopping for collectible DVDs or home cinema recordings on eBay, particularly if you are opting for an entire lot. Whenever possible, try to buy from a seller located in your area in order to be able to pick up the items yourself.
Conclusion
Collectible DVDs and other home cinema recordings are some of the most popular items people collect. With a wide range of titles to choose from, there is always another item worth chasing for a serious or amateur collector. Whether one is looking for a rare home cinema recording or a collectible DVD set box of their favourite movie or TV show, eBay is a very good place to start searching for it.
eBay offers collectors easy access to an impressive array of items that could be difficult to find otherwise. The large number of sellers makes it possible to find even the rarest of collectibles on eBay. All a buyer has to do is browse patiently through the selection until they find the item they need. By learning how to use the search system of the website effectively, collectors can minimise the amount of time needed to locate the missing piece in their collection and buy it without any hassle.