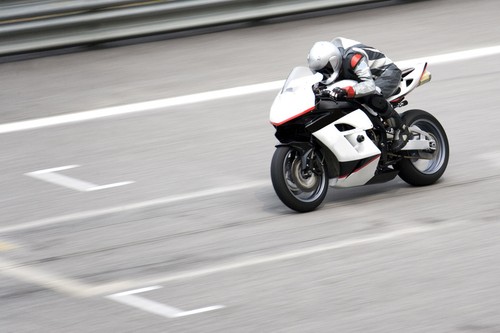 Yamaha is a Japanese motor company best known for manufacturing motorbikes and motorbike parts. Yamaha motorbikes are best known as high-performance motorbikes for both consumer and racing purposes. In fact, Yamaha has a long history of success on the motorbike race track, and consumers looking for a taste of that high level performance have long favoured Yamaha motorbikes and parts. Yamaha motorbike parts are compatible with not only Yamaha motorbikes, but can often be added as after market modifications to other motorbike brands.
Motorbike parts fall into a few different categories. Mainly, motorbike parts relate to either safety, performance, aesthetics, or maintenance. Performance enthusiasts should consider parts that influence power, handling, and acceleration. Safety-minded buyers look for higher performing brakes, signals, and mirrors. Shoppers looking to improve the visual qualities of their motorbike can search for Yamaha fenders, gas tanks, and other aesthetic add-ons. Maintenance is also important because using Yamaha brand parts in conjunction with a Yamaha motorbike ensures compatibility and reliability.
Types of Yamaha Motorbikes
Yamaha manufactures a few different types of motorbikes. Road bikes are perhaps the most familiar amongst biker enthusiasts. These motorbikes are usually influenced by past racing designs, and adapted for mainstream consumer use. Yamaha also makes cruiser motorbikes, which are generally more comfortable, but do not perform as highly. Finally, Yamaha has a wide selection of off-road motorbikes to choose from. Off-road motorbikes have many nuances to them that are beneficial to note prior to purchase. Some off-road motorbikes are designed for mostly on-road use, but are capable of handling more rugged terrain. On the other hand, some off-road motorbikes are designed almost exclusively for off-road terrain, and do not do as well on regularly paved roads.
Types of Yamaha Motorbike Parts
There are many different types of Yamaha motorbike parts on the market. While at first, this can be overwhelming to shoppers, once the type of part a buyer needs is decided on, the purchase can seem much more straightforward. Therefore, it is critical that buyers have a clear focus in terms of what they intend to use the product for, before finalising their purchase. Motorbike parts fall into four main categories; performance, safety, aesthetic, and vintage. Prospective buyers should not only narrow their focus into one or two of these areas, but also be sure to check compatibility of the part before making a final purchase as well.
Performance Yamaha Motorbike Parts
Performance motorbike parts is arguably what Yamaha is best known for. Since it's initial success was on the racetrack, a large portion of Yamaha's research and development has been focused on performance parts. Yamaha offers exhaust systems, specialised carburettors, fuel injection components, brakes, wheels, and suspension systems, that can all improve performance on a motorbike. It is important that buyer consider which parts relate to what aspects of performance. A buyer seeking to improve horsepower should not be in the market for Yamaha performance brakes.
Safety Yamaha Motorbike Parts
As well as improving performance, Yamaha offers a variety of safety oriented parts. These parts include brakes, mirrors, signals, and stabilisers. Brakes increase safety by reducing stopping time and responsiveness. Aftermarket mirrors can increase the field of view offering the operator a better sense of their surroundings, which can include both natural features and other traffic signs. Signals can be effective in communicating with other vehicles around the motorcycling community. Brighter, or more eye-catching signal devices, can make communication between the motorbike and the surrounding traffic much clearer. Finally, Yamaha offers a variety of components that improve stabilisation, which can in turn help keep the motorbike from tipping over.
Aesthetic Yamaha Motorbike Parts
Yamaha offers a wide variety of brand specific aesthetic parts. Virtually any part of the motorbike that is visible to the naked eye can be modified, and Yamaha has many of these parts that are compatible with their own motorbikes as well as other brands. These may include fenders, fuel tanks, handlebars, wheels, etc. There are many different styles, colours, and patterns available, therefore the buyer should be sure to consider if the additional components not only appeal to them visually, but also compliment the other components of the motorbike as well.
Maintenance Yamaha Motorbike Parts
Yamaha recommends that any parts of their motorbikes that need replacing be replaced, or updated, with other Yamaha parts. This ensures compatibility and the highest level of performance, as well as potentially affecting warranty. Yamaha offers many different motorbike parts that need to be replaced periodically. This may include brake pads, mufflers, engine fans, and air filters. Yamaha brand maintenance parts are also recommended for other brands of motorbikes intended for higher performance. Generally, these come in a variety of sizes so buyers should be sure they purchase the appropriate size for their motorbike.
Yamaha Tyres
One of the most impactful components offered by Yamaha are their tyres. They are well-known for high performance tyres, which also relates to safety and maintenance. Tyres are especially important on motorbikes because lack of traction for just one tyre can have significant consequences since a motorbike only has two tyres. The tyres are the only two points of contact the motorbike has with the road, so it is critical that the tyres are well maintained and high performing. With Yamaha's long racing background, they have unique and extensive experience when it comes to manufacturing tyres. As such, Yamaha tyres are a highly recommended part for a motorbike, whether the bike itself is a Yamaha or not.
Some buyers are interested in restoring older Yamaha motorbikes. This can be a bit tricky as older motorbikes typically require precise matching of parts in order to get compatibility. Repairs and restoration can also be expensive, unless the shopper dedicates themselves to finding the best deal. Local flea markets, the internet, and eBay are all great places to begin searching for vintage Yamaha parts. Shoppers should know exactly what part they need, and any specifications relevant to the part because the only thing worse than struggling to find the right part, is realising that one may have missed an opportunity to purchase the right part at a favourable price because of being unsure of the details.
How to Determine Compatibility of Yamaha Motorbike Parts with Your Motorbike
Yamaha corporation should be consulted to ensure compatibility with your motorbike. Also, motorbike technicians and experts can assist with compatibility, and can often be found locally.
| Part | Likelihood of Compatibility |
| --- | --- |
| Performance Parts (Exhaust, carburetors, fuel injection components) | Moderate |
| Safety Parts (Tyres, brakes) | High |
| Aesthetic Parts (Wheels, handlebars) | High |
| Vintage Yamaha Parts | Low |
Vintage Yamaha parts are more difficult to match up with other bikes. Most vintage Yamaha parts need to be specifically matched to a make and model of an older Yamaha motorbike. Other parts, such as safety and aesthetic parts, can usually be matched up easily.
How to Buy Matching Yamaha Motorbike Parts for Your Bike on eBay
eBay has a wide selection of Yamaha motorbike parts. To begin a search for the perfect Yamaha motorbike part, shoppers must first determine what type of part they are searching for, whether it be aesthetic, safety, performance, or a vintage part. If the shopper is unsure, a keyword search for Yamaha motorbike parts produces all the results available on eBay. eBay's useful categories can also be navigated to either begin the search, or refine the results from a search that has already been started.
Once the shopper knows what type of part they are seeking, even more specificity may be required to ensure the part is compatible with the shopper's motorbike. In some cases, parts are universal but in others, ensuring compatibility is key. Savvy shoppers should make these determinations prior to beginning their search to avoid wasting time and improving efficiency. Once the results displayed are refined to only the products that suit the shopper, they can be sorted by price, time left at auction, and buying format. eBay has many favourable deals, and is sure to provide shoppers with the most options to ensure they find the perfect new Yamaha motorbike part for them.
Conclusion
Yamaha makes many different types of motorbikes and motorbike parts. Shoppers should first become familiar with the different types of Yamaha motorbike parts, and how compatible the parts are with their particular motorbike. Furthermore, shoppers should determine what type of motorbike parts they are seeking. Higher performance parts are much different than vintage parts. Some buyers may find one part can serve two different purposes. For example, higher performing exhaust components may also add visual flair to the motorbike, and would be an efficient purchase for a buyer looking to improve their motorbike in those two areas.
Compatibility is key for prospective buyers. Nobody wants to find an ideal part and purchase it, only to find out later it does not work with their particular motorbike. Local experts, motorcycle technicians, and even Yamaha corporation can assist with this determination. This is especially important in regards to vintage parts, so those buyers looking to restore older bikes should take extra care to ensure compatibility. No matter what type of Yamaha motorbike part a buyer seeks, eBay is an ideal place to find it.