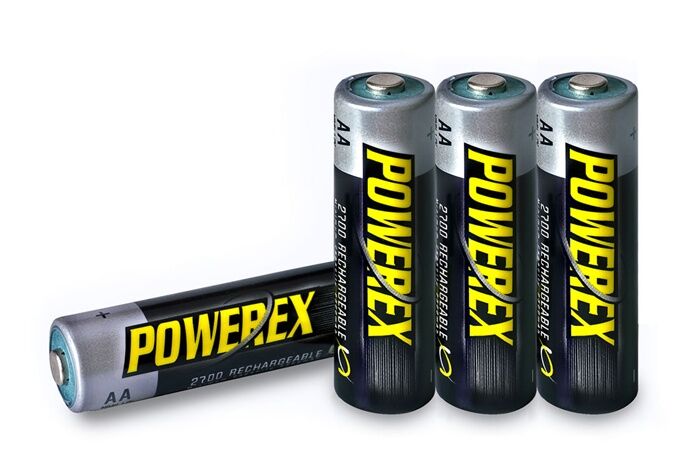 The advent of the rechargeable battery in the 1960s nudged aside the single-use battery, with its tediously short life span and legacy of leakages and drops in voltage. Although a single-use or primary battery does have its uses, their production is uneconomical, their long-term continuous replacement is costly, and their disposal results in 15 billion batteries in global dump sites every year. A rechargeable or secondary battery, on the other hand, lasts a hundred times longer with improved performance, and is so environmentally friendly that people call it the 'green battery'. It is no wonder, then, that many consumers opt for the secondary battery, which they can recharge up to a thousand times and save on buying one hundred other primary batteries in its stead. This long-lasting performance also makes rechargeable batteries the first choice for modern everyday devices that demand instant energy, such as the electric golf trolleys, power drills, cameras, portable radios, laptop computers, mobile phones, camcorders, as well as for use in grid energy storage. Rechargeable batteries are easily available in camera and electronic stores all across the UK, as well as in online power shops and websites like eBay.
Any purchase is made easier if one has sound advice to follow, and rechargeable batteries are no exception. Some solid information regarding the different types of rechargeable batteries available and how and why they differ in composition allows consumers to navigate through the cloud of confusion that results from unfamiliarity and select the right type of battery for their equipment and needs. Further tips show consumers how to get the best value for their money when replacing or purchasing rechargeable batteries on the market.
Advantages and Disadvantages of Using Rechargeable Batteries
Rechargeable batteries are secondary electric cells in which electric energy causes fast reversible electrochemical changes through special material combinations like nickel-metal hydride and lithium ion. This reversible action means the battery can be used over and over again. Rechargeable batteries have many advantages, the most favourable of which are long shelf life and cost-effectiveness, as rechargeable batteries eliminate the cost from constantly replacing batteries. Even though some batteries, and the chargers, have a higher initial cost outlay, continued use can save consumers hundreds of pounds each year.
Though their voltage cycle is shorter than that of single-use batteries, most rechargeable batteries can be recharged up to 1000 times, which saves money over time. Rechargeable batteries are also considered 'green', as they keep the corrosive elements away from the environment through recycling. Technology has tempered performance with batteries that can be used in extreme weather conditions. Some disadvantages of rechargeable batteries include the fact that some batteries can self-discharge and toting a charger everywhere is not everyone's cup of tea.
Types of Rechargeable Batteries
The different types of chemical compositions used to make rechargeable batteries affect their output and usability in features like low- or high-drain performance, capacity, self-discharge, memory effect, and shelf life. Most modern devices like digital cameras are 'high drain', meaning that they require batteries that supply a lot of energy quickly, while memory effect happens when the batteries are not discharged and recharged correctly, resulting in wearing out of the cells. Some batteries self-discharge or lose charge without being used; others do not. The energy storage capacity of rechargeable batteries is measured in milli Ampere hours (mAh): the higher the mAh, the longer the battery lasts. For example, a battery with 2000 mAh runs for twice as long in a device as one with 1000 mAh. This is dependent upon usage, however; the same batteries in a high-drain equipment might not last as long as in low-voltage one. The most common types of rechargeable batteries are named after the composition of elements used.
Nickel-Metal Hydride (NiMH)
The nickel-metal hydride battery is ideal for 'high drain' applications such as digital cameras, mobile phones, portable power tools, and laptops because of its high performance. These batteries have a higher discharge rate in warmer temperatures, so it is best to store them in a cool and dry place. Their capacity is three times higher than that of nickel-cadmium batteries, taking them longer to charge. Since they do not have memory effect, they can be charged and discharged at any time without affecting the battery. Low Self Discharging (LSD) NiMH batteries are also available to counter the short shelf-life of nickel-metal hydride batteries, although their capacity is lower than that of the normal NiMH battery.
Nickel-Cadmium (NiCd)
The nickel-cadmium battery was the first type of rechargeable battery produced using a compound of nickel oxide hydroxide and cadmium. They charge quickly and work well in extreme temperatures and are mostly used for portable radios, scanners, and cordless phones. Though they are good for 'high-drain' devices, their capacity is so low that they work poorly. Additionally, because of the cadmium content, which is toxic to the environment, there is a problem with disposal of the batteries and some countries restrict the use of NiCd batteries. Now considered obsolete, they have been phased out by more popular nickel-metal hydride batteries.
Nickel-Zinc (NiZn)
Nickel-zinc batteries can be recycled easily because both the nickel and zinc content are non-toxic. They recharge fast and last longer than the NiMH ones, making them ideal for torches, digital cameras, outdoor equipment, electric bicycles, and scooters. Nickel-zinc batteries are heavy and bulky and the formation of dendrites along the electrodes when recharging can cause short-circuiting.
Rechargeable Alkaline
Rechargeable alkaline batteries have a low self-discharge rate and are well-suited for low-drain use such as clocks, TV remote controls, and portable radios. Even though their capacity reduces with every cycle, rechargeable alkaline batteries have a long shelf life and thus are ideal for emergency or backup power because of their long shelf life.
Lithium Ion (Li-ion)
A technology favourite, the lithium ion battery is ideal for use in portable electronics like laptop computers, digital cameras, and smart phones because of its high cell voltage, energy density, and zero memory effect. They are designed to be recharged inside the device (such as with a laptop), within a protection circuit, and not on an external charger. Thus, they are not usually available in standard voltage. Lithium ion batteries come in three different types depending on the oxide used: cobalt, manganese, and phosphate.
The Lithium Ion Polymer Battery
The lithium ion polymer battery falls a bit apart from the above group because it is made from plastic electrolyte, making it lightweight, flexible, and easily bent into many shapes. Since it does not contain the liquid gel used in the Lithium ion batteries, it is dry, more stable, and less prone to overcharging.
The common types of rechargeable batteries all have different features, advantages, and disadvantages. These variables include voltage, the type of charger required, its toxicity, and self-discharge rate, amongst others.
| | Alkaline | NiCd | NiMH | Li-ion | NiZn |
| --- | --- | --- | --- | --- | --- |
| Capacity mAh | High | Low | High | N/A | High |
| Voltage | 1.5 | 1.2 | 1.2 | 3.6 | 1.6 |
| Current | Low | High | High | High | High |
| Charger Type | Special | General | General | Dedicated | Dedicated |
| Suitability for High Drain Use | Poor | Poor | Very Good | Good | Excellent |
| Toxicity | Low | Very High | Low | Low | Low |
| Self-Discharge Rate | Low | High | High | Low | High |
How to Buy Rechargeable Batteries on eBay
A simple keyword query on the eBay homepage for a rechargeable battery returns a select range of rechargeable batteries for sale. Use more relevant keywords or the filters available to narrow down the search results considerably. Since batteries and charger are used together, you could have a look at the rechargeable batteries and chargers sold together as bundles. This often costs a bit more but saves time and money in the long run. When browsing through items, check the battery size and capacity rating, usually measured in milli Amperes per hour (mAh). The higher the hours, the longer the battery lasts.
Check the postage charges for shipping and delivery date from the seller and see if you qualify for free shipping, which is offered on some items. The estimated delivery date depends on how quickly the seller dispatches the item and on the shipping method you choose. Be sure to ask the seller about the return policy on faulty items, especially used ones, and read through their terms and conditions. If the batteries are new and are sold uncharged, be sure to charge them first before use.
Conclusion
Consumers everywhere are turning to environmentally friendly rechargeable batteries because of their efficiency, longer shelf life, multiple reuse, and improved capacity, and performance to match the needs of modern devices such as iPods, mp3 players, and high-tech camcorders. The different types of secondary batteries are categorised according to their chemical composition and capacity, from the favourite nickel-metal hydride, to nickel-zinc, to rechargeable alkaline and the advanced lithium-ion polymer batteries. Informed consumers looking for a rechargeable battery to buy are aware that the best battery they can buy is one that best serves their device's needs in matters of capacity, size, and performance, as well as one that matches their budget.
Technology is constantly evolving and improving to meet the world's growing demands for lighter, faster, and higher-performing batteries. Perhaps in the not-too-distant future, people may buy batteries that never need recharging. Until then, there is eBay to provide consumers with the widest range of rechargeable batteries under the sun.