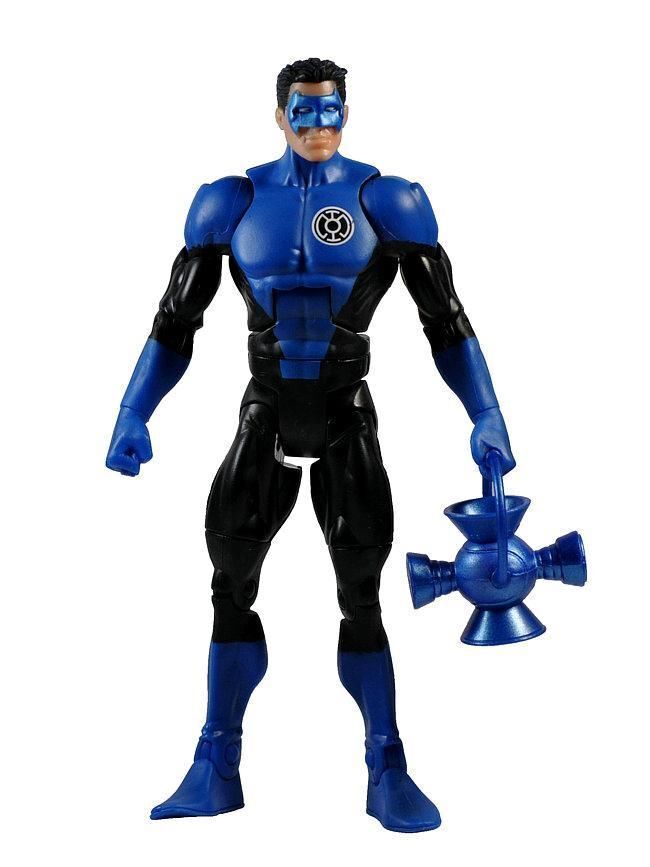 If reading this the, chances are that you've already got some action figures. They could be lined up neatly in sets complete with packaging, or piled in a jumble handed on to you by an elder brother or sister or even a parent. Or you may have picked up a poly bag full of different figures at a market stall and wonder whether they're worth anything on eBay. You may want to add some extra ones or start on a new series.
On the other hand you may be completely new to action figures and wonder how to start. So let's begin at the beginning.
What is an Action Figure?
The best examples are Star Wars action figures. When the first Star Wars film came out a whole parade of plastic figures followed. They were 3.75 inches tall. Their arms, legs and heads were bendable so they could be posed in various ways. Each one stood for a character from the film:
* Han Solo
* Darth Vader
* Luke Skywalker
* Princess Leia and the rest.
Being all different made them collectable. Fans wanted to complete the set.
Action figures have been pretty much built to this pattern ever since. The figures are more detailed and bend in more places today, but they still stand for characters known for action:
* warriors
* Superheroes
* fantasy figure
* monsters
* comic characters
There are 40,000 or so known action figures from 1,000 brands. Of toys to collect, action figures are the most popular.
Where to Start?
What interests you most? It could be a film, a TV series, a video game. If it's a long running hit, there'll be action figures to go with it.
Suppose it is Dr. Who. Before you become confused searching through hundreds of different action figures from years of the programme, think about just collecting particular kinds of characters. For example:
* the Doctor's companions
* baddies
* a series such as the number Seven
Be selective. The same goes for other action figure brands. Just collect Hogwarts teachers in Harry Potter, for instance. Here are some suggestions of brands and characters in no particular order to start off.
Ten Top Notch Collectibles
1. Star Wars: The most popular of all action figures, Star Wars toys are still being produced today, including original characters like Han Solo, Darth Vader and Obe Wan Kanobe, and ones from recent films such as Anakin Skywalker. There are also lots of battle packs and model sets to bring characters together. May the choice be with you.
2. Transformers: This race of giant robots from the planet Cybertron who can think for themselves and change their appearance into cars, planes and other machinery. The heroic Autobots led by Optimus Prime and villainous Decepticons led by Megatron have brought their conflict to Earth to fight over deposits of Energon which they use as fuel. There are endless possibilities and a spectacular choice of action figures.
3. Teenage Mutant Ninja Turtles (TMNT): Trained in the art of Ninjitsu and protected by their shells, they make a formidable weapon wielding foursome:
* Leonardo, the unofficial leader
* Donatello
* Raphael
* Michelangelo.
Somewhere under New York they battle it out with Dogpound, Metalhead, Shredder and Foot Soldier. There's a smart set of TMNT action figures which comes with lots of accessories. They're designed to go with the TV series.
4. Harry Potter: It's likely that if you're already a fan, you'll love the action figures based on the eight books and films. On one side in the struggle between black and white magic are goodies like Harry himself, the Weasleys, Hagrid and Dumbledore. On the opposite side are Lord Voldemort, Draco Malfoy and Severus Snape. The figures come in different sizes and in film-related play sets.
5. Power Rangers: This all-action TV series features a team of teenagers trained by a mentor to morph into Rangers, each with a colour coded battle suit, able to utilise special powers and pilot colossal assault machines called Zords to defeat evil forces that threaten humanity. Like the Power Rangers themselves, the TV series keep on coming together with the latest range of action figures.
6. Toy Story: Buzz Lightyear, Woody, Slinky the Dog, Mr. Potato Head, Jessie the Cowgirl and Bullseye the horse and other leading characters from Toy Story 3 are fully interactive and talk chunks of Toy Story 3 when their string is pulled. They are taller than the general run of action figures and more expensive, too. But there are plenty of collectable second-hand figures in good condition issued with the earlier movies.
7. Dr. Who: The cult television programme has generated extraordinary characters for as long as parents and many grandparents can remember. There are enough action figures to fill a Tardis. Highly detailed action figures and playsets are available in the 3.75'' scale, but classic figures in the 5'' scale will still be produced.
8. The Simpsons: Gulp! There are 203 different action figures of characters in the TV animated cartoon series produced between 2000 and 2004. The figures include different versions of the family, for example, Daredevil Bart, Sunday Bart, Kamp Krusty Bart. There are also playsets such as the Quickie Mart. McFarlane Toys have issued a series of famous scenes complete with cast of characters.
9. Lego Lego: minifigures are probably the world's smallest series of action figures. Name a TV or film series and there is a good chance it will have been shaped into brick form by Lego; from Mickey Mouse to Batman, Harry Potter to Indiana Jones. They can be bought in packs of individual figures or as part of sets you can build.
10. Skylanders: This videogame is different because it uses small action figures of cute, colourful fantasy characters to decide the part a player takes in the game. Place the figure on the Portal of Power and the figure's digital version pops up and gets going. It's a great game to challenge friends, brothers and sisters.
Where to Look
One of the best bits of collecting action figures next to swapping them with friend is hunting them down.
On eBay, simply type in what you are looking for, press ''Search'', and check the results. Look out for people who are selling off parts of or even their entire collections e.g. of Dr. Who figures. This can save a lot of time and money when starting off on a new series.
A buyer has to be over 18 to bid, but parents/grandparents can work with you as a buying team or simply buy gifts in their own right. They can find what they're looking for and place a bid or buy it outright with the ''Buy it now'' option. If you're not sure of the picture ask for one from another angle or close-up. If you want to know more - about accessories for example - a good seller will be happy to answer.
Buying Action figures on eBay
To start shopping, go to the Sports and Leisure category. Click the Toys & Games then the Action Figures portal.
While shopping, don't forget Animals & Dinosaurs, Anime & Manga, Comic Book Heroes, Designer & Urban Vinyl, Fantasy, Historical Figures and Military & Adventure.
Categories
The Categories list on the left side of each page will help narrow down listings by item type. There are links for themes such as: Wrestling , Doctor Who , Batman , Power Rangers , Action Man and Marvel Legends .
Conclusion
By collecting action figures there is no need to replay a whole movie or TV programme to remind you of great moments and great characters. You can have them, hold them, set them up and put them into action. Or change the plot. The great thing about action figures is to have fun. The more they build up into a collection, the more fun it gets.